In 1965, Gordon Moore made a bold claim.
The Intel co-founder predicted that the transistors on computer chips would double about every two years.
His theory became known as Moore's law.
It explains why tech has advanced so quickly over the past 50 years.
Moore's prediction sounded crazy at the time. But he actually underestimated how fast chip power would grow.
Today, transistors double at an even faster pace. That's why computers are more powerful than anyone imagined.
And investors who followed Moore's law got in early on one big trend after another.
Today, a huge change is happening in the power market.
Electric vehicles (EVs) are on the verge of replacing the internal combustion engine this decade.
The gas guzzler is history.
Most analysts think that 50% of new cars sold in 2030 will be EVs. But I think that number will be even higher.
And there's a function that predicts our all-electric future will be here faster than you think…
We're Headed Toward an EV Future
By now, most people either own an EV, know someone with an EV or have ridden in one.
If you've experienced one firsthand, you can't deny that we're headed toward an EV future. If you haven't, you're missing out.
The EV's improvement over the gas guzzler is apparent. There are few moving parts, which means little maintenance. And you never have to pay for gas.
That's why major automakers are rushing to get new EVs to market.
Jaguar plans to sell only electric cars by 2025.
Volvo will be electric-only by 2030.
GM says it will make only electric vehicles by 2035.
Ford says all vehicles sold in Europe will be electric by 2030.
And Volkswagen says 70% of its sales will be electric by 2030.
But I predict those numbers will change. Here's why…
Wright's Law
EV battery pack systems are on a declining cost curve.
That will eventually make them much cheaper than gas guzzlers.
The price of EVs has followed a little-known function called Wright's law.
It's named for Theodore Wright after he discovered a cost decline in airplanes.
Wright found that the cost to produce the 4,000th airplane was 15% cheaper than the 2,000th.
And the 2,000th plane was 15% less than the 1,000th.
Last year, global EV sales totaled 3.2 million. Based on Wright's law, global EV sales could be 4X higher in the next four years.
This means we're headed to a crossover point. The cost of producing an EV will soon become cheaper than producing an internal combustion engine.
When this happens, you can kiss those gas guzzlers goodbye!
Automakers' New Reality
As battery tech improves, this crossover point is moving closer.
In 2017, analysts said the crossover would happen in 2026.
In 2018, the date became 2024.
In 2019, the date became as close as 2022.
This means automakers will have to adapt to this new reality.
It also means there's a gold rush coming for the entire EV supply chain.
And I found the perfect company in the EV revolution for Strategic Fortunes subscribers.
Regards,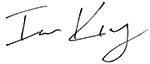 Editor, Strategic Fortunes
Morning Movers

From open till noon Eastern time.
GCP Applied Technologies Inc. (NYSE: GCP) produces and sells specialty construction chemicals and specialty building materials. It is up 16% this morning on the news that it will be acquired by French manufacturing and materials company, Saint-Gobain for $2.3 billion.
Mister Car Wash Inc. (NYSE: MCW) the operator of conveyorized car wash services across the US is up 14%. The move came after Zacks Investment Research upgraded the stock from a hold to a buy after the company updated its 2021 full year guidance last week.
Norwegian Cruise Line Holdings Ltd. (NYSE: NCLH), the cruises and entertainment company is up 11% along with several other travel stock today after doing poorly last week. The stocks are up despite the reintroduction of travel restrictions due to the new variant.
Jackson Financial Inc. (NYSE: JXN) provides a suite of annuities as retirement savings and income solutions to retail investors. It is up 11% after Goldman Sachs initiated coverage on the stock with a neutral rating late last week.
Aluminum Corporation of China Ltd. (NYSE: ACH) is a Chinese aluminum manufacturer that is up 11% on the news that it is merging with some of the largest state firms including China Minmetals Corp. and Ganzhou Rare Earth Group Co. to create the largest rare-earth metals company in the world.
KE Holdings Inc. (NYSE: BEKE) operates an integrated online and offline platform for housing transactions and services in China. It is up 11% this morning but has no news to report that is connected to the move.
Chindata Group Holdings Ltd. (Nasdaq: CD) provides hyper scale data center solutions in China, India, and Southeast Asia. It is up 11% this morning on a bounce-back after sinking more than 30% on Friday after the abrupt departure of the company's CEO was announced.
United Airlines Holdings Inc. (Nasdaq: UAL), the airline operator is up 10% this morning. This is another travel stock that is up today on encouraging comments from Dr. Fauci regarding the omicron variant's severity.
Ginkgo Bioworks Holdings Inc. (NYSE: DNA) develops platforms used to program cells to enable the biological production of various compounds. It is up 10% on the news that Ark Investment Management's Cathie Woods bought even more shares of the company during the recent dip.
American Airlines Group Inc. (Nasdaq: AAL) is another airline operator that is up 10% this morning along with other travel stocks as investors start to shake-off their fear of the new COVID-19 variant.