Are you worried about a stock market correction?
If you follow the talking heads on Wall Street, you might be a bit concerned. Still, the market continues to march higher, so you've probably set those concerns on the back burner for now.
After all, the S&P 500 Index is fresh off a six-session winning streak. It and its companion indexes are also trading in an all-time high territory.
Economic reports, while not stellar by any means, are showing growth. Many in the financial media believe that the U.S. economy just needs a little boost from Washington via tax reform or loosened regulations to get the ball really rolling.
And if that wasn't enough, this bull market continues to bear down on the accelerator despite tightening monetary policy from the Federal Reserve.
So, it's easy to see why quite a few investors are holding tight to the bull's reins and riding this rally higher without too much concern over a correction.
However, if you've kept up with our commentary here at Banyan Hill, you know that this bull market is just about out of gas. U.S. gross domestic product growth, or lack thereof, is becoming a real concern. And the popularity of exchange-traded funds has grown to bubble proportions.
So, if you are not worried about a market correction, I'm going to show you yet another reason why you need to start preparing now.
Finding Fault With FAANG
On September 25, technology stocks suffered a broad-based decline. The Technology Select Sector SPDR ETF (NYSE: XLK) was down more than 2% at one point during intraday trading before finishing off its lows.
Solid FAANG stalwarts like Facebook Inc. (Nasdaq: FB) and Apple Inc. (Nasdaq: AAPL) dropped more than 5% on that day, driven not by industry news, but by a broad drawdown in the sector as a whole.
You're probably thinking to yourself: It is about time. They are all overvalued.
You'd be right, of course.
Facebook, Apple and fellow FAANG members Netflix Inc. (Nasdaq: NFLX) and Alphabet Inc. Class C (Nasdaq: GOOG) are all trading just shy of all-time highs with valuations that remain unproven.
More tech stocks like Tesla Inc. (Nasdaq: TSLA), Nvidia Corp. (Nasdaq: NVDA) and Advanced Micro Devices Inc. (Nasdaq: AMD) are trading at even loftier valuations driven by little more than rising analyst projections for future earnings.
The problem with these sell-offs on no news is that the technology group has led the market higher throughout this bull rally. Since the start of 2016, XLK has outperformed the S&P 500 Index (SPX) gaining more than 36% compared to the SPX's gain of roughly 22%.
In short, the gains we have are generated by an increasingly smaller number of market leaders. Right now, those leaders are technology stocks … FAANG stocks.
For more proof, look at the correlation between XLK and the SPX since the beginning of 2017.
As you can see, when technology stocks break down, it hasn't been good for the overall market. In fact, since 2009, the SPX has fallen 17 times out of 18 when XLK has shed 5% or more in a month.
This is why so many investors and market analysts were spooked on September 25. The tech sector sold off sharply, and not for industry reasons.
It was a warning shot for investors that if the technology sector doesn't live up to lofty expectations, we may be looking at the spark that sets off a deep market correction.
Until next time, good trading!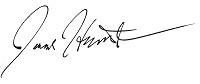 Joseph Hargett
Assistant Managing Editor, Banyan Hill Publishing
Editor's Note: Hackers obtained valuable information from 3 billion Yahoo accounts, including passwords, backup email addresses and even answers to security questions. And more than ever, companies both large and small are beginning to make protecting their customers' data a top priority. That's why cybersecurity is on track to become the next $1 trillion industry, creating a once-in-a-lifetime opportunity for early investors. To find out more, click here.