Culture — noun; the customs, arts, social institutions, achievements, attitudes and behavior characteristics of a particular nation, people or other social group.
It's a word with a collection of rather interesting meanings. It's also a word that, thanks to Amazon, has seen a considerable spike in Google search traffic and in financial news headlines.
The headlines stem from Amazon's buyout of Whole Foods Market for a whopping $13.7 billion. The deal is being hailed as a landmark deal for the online retailing giant, a major move to carve out a slice of the $612 billion U.S. supermarket and grocery market … and a major clash of cultures that could derail the entire endeavor.
In fact, the potential culture clash has taken on a life of its own in the financial media, dominating nearly every Amazon/Whole Foods headline in the past 24 hours.
The crux of the matter, as my colleague Jeff Yastine so eloquently put it: "Amazon is the company where data and 'purposeful Darwinism' reign," while Whole Foods "has always focused on squishy, very un-Amazonian ideals — such as employee happiness and workplace satisfaction."
If Amazon were a traditional Wall Street company … like Whole Foods … then such a culture clash would make this $13.7 billion deal untenable at best and a disaster for Amazon at worst.
But Amazon is not your traditional retailer, a fact that Whole Foods Market is about to find out the hard way.
A Store That's Not a Store
What Whole Foods Market investors need to know is that with Amazon, it's all about e-commerce. For instance, Amazon didn't make the Kindle or develop its own version of Android to sell tablet computers. It made them as portable gateways to Amazon.com to sell e-books, apps, etc. — lots of them.
It also didn't spend millions of dollars developing the Echo and its accompanying artificial intelligence (AI) in order to produce a cutting-edge, voice-activated home assistant. It did it to make it easier for you to buy products from Amazon.com.
Until Monday, the biggest example of Amazon's "e-commerce at any cost" mentality was its first brick-and-mortar bookstore in New York City, the so-called bookstore for people who don't like books.
[The books in Amazon's bookstore] exist far less to serve the desires of the reader than to serve the needs of Amazon, a company whose 20-year campaign to "disrupt" bookstores has now killed off much of the competition, usurped nearly half of the U.S. book market and brought it back, full circle, to books on shelves. — The New Yorker
In essence, Amazon opened a brick-and-mortar bookstore to push people to buy Kindles and Echos and direct more traffic to its bread and butter, Amazon.com.
So, why do you think that Amazon bought Whole Foods Market? The answer should be pretty clear — especially with a $612 billion grocery market just waiting to be exploited and disrupted.
Rise of the Machines
If Amazon bought Whole Foods Market to support Amazon.com's path toward online grocer domination, doesn't that still leave a rather large culture clash to deal with?
The answer is, not for long.

As Bloomberg reports: "Amazon expects to reduce headcount and change inventory to lower prices and make Whole Foods competitive with Wal-Mart Stores Inc. and other big-box retailers."
Dissecting this statement, the inventory shift and lower prices were a given from the start. It's Amazon's MO to undercut prices and diversify inventory to beat the competition. As for reducing headcount, Amazon denies it has any plans for layoffs, but you needn't look any further than the company's own warehouses for indications on how this scenario will play out.
It's not that Amazon doesn't like having employees. The company employs roughly 300,000 in the U.S., with plans to hire another 100,000 this year. But those Amazon employees work alongside a growing number of robots, AI and other automated systems. And it's not just automated warehouse pickers and sorters either. Amazon has plans for automated cashiers and even filed a patent for a robotic janitor.
Don't forget, Amazon is the company that floated ideas for a fully automated warehouse and using AI drones to deliver packages.
When you boil it down, Amazon didn't purchase Whole Foods. It bought a trusted brand name — Amazon Go just isn't going to cut it — a grocery distribution system and roughly 431 stores through which it can ultimately distribute groceries bought at Amazon.com.
If Amazon can pull this off, it will be a major deal for both the company and its shareholders. Amazon would be the first major e-commerce firm to successfully break into the grocery market — albeit at the expense of Whole Foods Market.
Until next time, good trading!
Regards,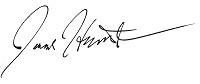 Joseph Hargett
Assistant Managing Editor, Banyan Hill Publishing
Editor's Note: A new technological revolution is emerging that will dwarf the tech boom of the '90s. According to Profits Unlimited Editor Paul , this tech trend is "going to cause the entire stock market to surge," meaning that the Dow Jones Industrial Average "could easily hit 50,000." And in a new video, Paul reveals an innovative company that's on the cutting edge of this historic technological breakthrough. To watch the video, click here.