Amber here!
I have an exciting update for you in the mega trend of AI agriculture…
Robotics automation is at the center of this — along with virtual reality and autonomous drones.
In the farming industry, for example, the goal of these robots is to "help reduce harvesting costs, enhance fruit quality, increase yields, streamline operations and ultimately curb fruit waste."
With the U.S. facing hand labor shortages in the agriculture harvesting market, robotics could be an ideal solution for farmers.
So in today's video, I'm sharing two major breakthroughs in AI agriculture!
And make sure you stick around to the end…
I'm recommending a great exchange-traded fund (ETF) for those who want to invest in the amazing partnership of AI and robotics.
(Or read the transcript here.)
🔥Hot Topics in Today's Video:
U.S. Economy: The Federal Reserve believes the July rate hike helped push the economy (and inflation) in the right direction. Is it the last rate hike we'll see for a while? [1:15]
Market News: A Bloomberg Intelligence indicator shows that U.S. stocks are gaining momentum. What's the outlook for 2024? [2:45]
Mega Trend: Two new "robotic" breakthroughs for AI agriculture! Find out how virtual reality and drones are affecting what we eat. [4:00]
Investing Opportunity: Here's a recommendation on a great ETF in the growing AI and robotics automation market! [6:30]
World of Crypto: A bitcoin ETF may be on the way. The Securities and Exchange Commission (SEC) is taking applications from crypto investors. [7:00]
More Edge: Investing with AI 🤖
Ian King is tuned in to the AI revolution.
He's been talking about the nearly limitless applications of artificial intelligence, as it's been affecting what seems like every sector of the market.
So now, his latest research takes the next step — using AI in our trading strategy.
On July 25, Ian will be joined by Keith Kaplan from TradeSmith to break down a brand-new AI investing tool.
This AI algorithm will help identify winning stocks more efficiently, with more precise predictions on virtually any trade on the market.
You can reserve your spot for Ian's free event today! Just go here to sign up!
Until then, see you next Tuesday!
Director of Investment Research, Strategic Fortunes

Chart of the Day 📈
What are you spending the most on this summer?
(And how is this affecting the market?)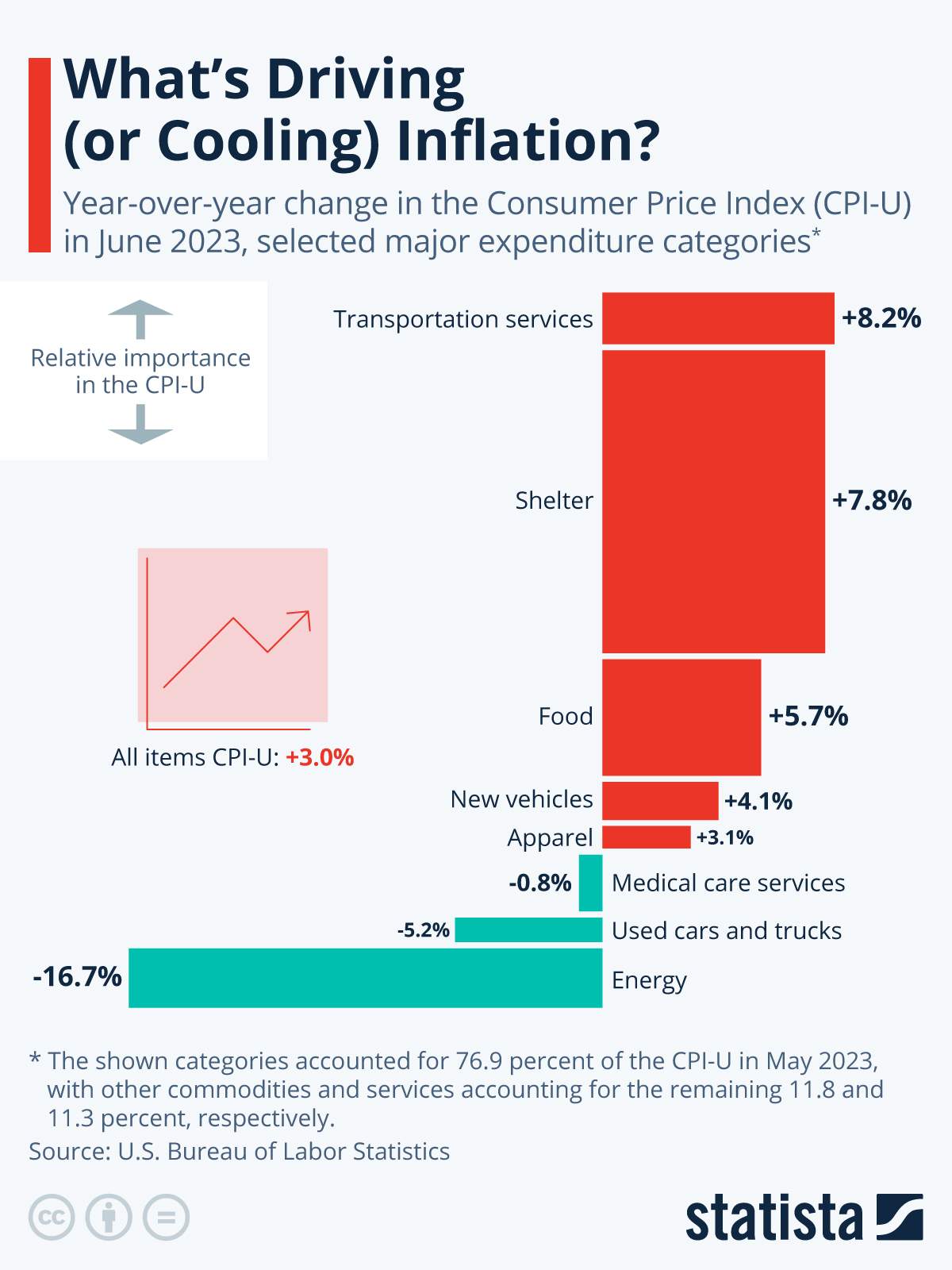 Want to learn more about investing smarter and more efficiently with AI? Let us know at BanyanEdge@BanyanHill.com!
Regards,

Charles SizemoreChief Editor, The Banyan Edge