The major market indexes received quite a bit of fanfare from the post-election "Trump bump," and deservedly so. The Dow, the S&P 500 Index and the Nasdaq have all hit record highs throughout the Trump rally — with all three setting new highs once again on Monday. Wall Street seems to be in love with the idea of lower corporate tax rates, renegotiated trade deals and the promise of deregulation across the board.
But while the widely followed S&P 500 has gained roughly 9% since November 8, the often overlooked Russell 2000 Index has put in a blistering advance of more than 17% since the election, as you can see from the chart below:
(Source: TradingView)
The ideas driving the Russell 2000's advance are similar to the ones driving larger-cap stocks — with one major exception. President Donald Trump's "America First" policy approach is seen as lifting smaller American-based firms to a much more significant degree than their larger multinational competitors. This is especially true when it comes to the uncertainty Trump has caused global corporations with his talk of renegotiating key trade deals such as the North American Free Trade Agreement, or NAFTA.
But while smaller corporations are expected to duck the worst of these issues, the Russell 2000 lost considerable steam in the new year. In fact, the small-cap barometer has lagged the S&P 500 since the start of 2017, advancing a mere 2.3% versus the S&P 500's gain of roughly 3.4%. But all that is about to change.
Recent indications of softening Trump trade rhetoric, a strengthening jobs market and the Federal Reserve's confidence in the U.S. economy (hinting at a rate hike in March) have helped push the Russell 2000 past key technical resistance at 1,390 on Friday. The Russell 2000 had been capped by this area since mid-December, and the breakout could be a sign that the "Trump bump" for small caps is back on. Technical traders are certainly taking note … and you should too.
Regards,
Joseph Hargett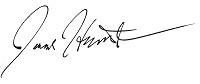 Assistant Managing Editor, Banyan Hill