"You know that little safe in your hotel? Use it."
Our tour guide's expression suddenly turned stern as she spoke. We were 30 minutes into our trip from the airport in Lima, Peru, to the Miraflores district — where our hotel was.
"Miraflores is very secure, but just stay cautious. Leave your passport and extra cash in the safe. You may want to wear your backpack in the front too."
I looked down at the innocuous blue rectangle in my lap, emblazoned in gold with the words: United States of America. I'd made copies of it, as I do whenever I travel abroad.
I'd even downloaded the mobile passport app on my iPhone and copied all my passport information into it. (That app is fantastic at speeding you through customs when you get back into the States, by the way. Most people don't seem to have it.)
But still, if I lost this tiny, weathered rectangle … life would get difficult.
I'd need to take a new passport photo and contact a U.S. embassy or consulate to get an emergency passport, which only lasts for a limited amount of time. And although it would likely arrive within 24 hours … that would throw a wrench into my trip.
All that power packed into an itty-bitty, 4.9-inch-by-3.4-inch object.
However … no matter how much power that passport has to disrupt my life, it's not actually the most powerful passport out there.
It's not even in the top three…
Countries With the Most Travel Freedom
See, Henley & Partners, a citizenship advisory firm, recently released the 2018 World Passport Ranking.
And what's the most powerful passport in the world?
That honor goes to Germany once again: Germans can visit 177 countries without a visa. This is the fifth year in a row that Germany takes the top spot. And it's actually up from 176 last year.
Next up is Singapore and Switzerland, which both have access to 176 countries sans visa. And for third place, we have an eight-way tie: Denmark, Finland, France, Italy, Japan, Norway, Sweden and the United Kingdom.
Those citizens can hop to 175 countries without a visa.
So where does the United States fall? Let's see if you can easily find it on this list:
Germany — visa-free score 177.
Singapore and Switzerland — visa-free score 176.
Denmark, Finland, France, Italy, Japan, Norway, Sweden and the United Kingdom — visa-free score 175.
Austria, Belgium, Luxembourg, the Netherlands, Spain and the United States — visa-free score 174.
Yep, we're in fourth place, and behind 11 other countries in terms of global mobility. Not a terrible ranking, but we were in third place last year.
Overall, most countries kept the same levels of access and even gained some, as Germany did. Just seven lost access to one other country.
You can view the scores for the other countries here.
A Second Passport?
The reason I bring this up is because it's critical to understand just how much power your passport holds, particularly nowadays.
The U.S.' visa-free ranking could continue dropping in the next number of years depending on how many countries deny easy access to the U.S. Not to mention, you always want to have a way out as attacks on our privacy ramp up.
All in all, it's just smart to understand your options and know just how much freedom you have.
So I urge you to do some investigating. In fact, start looking into a second passport now. It never hurts to have a plan in place that will sow the seeds for a better tomorrow.
If you're wondering how to get started, former Congressman Bob Bauman's best-selling The Passport Book is an excellent reference point on obtaining a second passport. Click here to learn more.
Catch you next week.
Regards,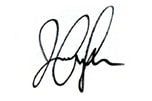 Jessica Cohn-Kleinberg
Managing Editor, Banyan Hill Publishing