You've made an excellent decision. By subscribing to our premium content, you've joined an elite group of investors and entrepreneurs who are charting a new and more profitable path to wealth building. We're confident that having our expert research at your fingertips will revolutionize the way you make — and keep — your money. Simply scroll below to access your subscriptions and to discover what each of our services has to offer.
Premium Content
If you like our free daily content, you will absolutely love our premium services. We publish a variety of research services aimed to meet your financial goals for both growth and protection. We give you the chance to tap into the minds of our esteemed experts and look over their shoulders, adopting the same strategies they've used to grow and protect their own wealth. We'll reveal opportunities very few people even know exist, and that's exactly what makes them so profitable. Our experts have helped millions take control of their financial destiny. We hope we can help you too. Below is a full list of the services we offer.
Our Research Services
---
Ian King is an expert at uncovering tipping-point trends before they are set to take off — and make investors life-changing money. Like 735% on Tesla in one year and 780% on SunPower in seven months — real gains followers of Strategic Fortunes had the chance to make by following Ian's recommendations.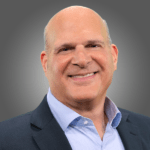 Charles Mizrahi was named the #1 investor on Wall Street by Barron's before he walked away to help Main Street Americans. In Alpha Investor he recommends investing in companies with strong financials, powerhouse CEOs, in growing industries, with the potential to grow your money year after year.
Our Elite Research Services
---
Ian King's #1 goal in Extreme Fortunes is to help you invest in solid, tech-focused companies that are positioned to soar by 500%, 1,000% — or more. And he does just that by focusing on small-cap stocks that have enormous potential. To find these small, dynamic companies, he hones in on three key phases of an exclusive strategy — all with the goal to bring readers big gains.
Did you know that cryptocurrency now contains over 1,500 projects that can be traded on exchanges all over the world? Ian King is here to help you navigate these choppy waters and provide the necessary tools to thrive in this brave new world of cryptos. Ian is an expert at crypto — and making phenomenal gains for subscribers. Like 11,000% on one coin over the course of a year! That's a real gain subscribers had a chance to make.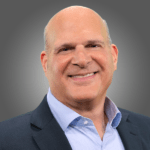 Members of American Investor Alliance get access to Charles Mizrahi's top research services! From time to time, you'll also get to test-drive new services that Charles and his team come out with — well before anyone else ever sees them.
This options trading service uses a special timing tool to calculate investors' greed and fear in real-time, releasing a trading signal that tells readers exactly when to buy and when to sell any single stock inside the S&P 500 with pinpoint precision. Michael Carr combines the Greed Gauge indicator with a seasonality filter to engineer a strategy that would have beat the market by about 3-to-1 in the past 20 years.
In True Momentum, you'll learn how to weather any bear market crisis to potentially come out as much as 8X richer in the year following — and double, even triple — your money in a bull market. That's because Ian King has pinpointed a pattern that shows stocks that have made triple-digit gains, in less than a year, following every major stock market crisis of the last 30 years.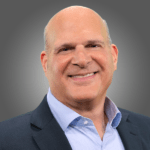 Charles Mizrahi was named the #1 investor on Wall Street by Barron's before he walked away to help Main Street Americans. In 8-Figure Fortunes he recommends investing in companies that participate in markets with long runways of growth, are run by great CEOs and have stocks mispriced by Wall Street. Then, he looks to see if there are any extra catalysts surrounding it that could make its stock soar into the stratosphere.
This exclusive package is the highest VIP membership available on Banyan Hill. As an elite member you get access to of Banyan Hill's expansive offerings from each and every guru.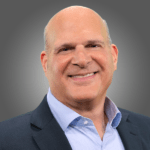 Charles Mizrahi was named the #1 investor on Wall Street by Barron's before he walked away to help Main Street Americans. In Microcap Fortunes, Charles recommends "Super Stocks" — microcap stocks that have the potential for massive returns. Our Super Stocks must be public companies with SEC registered securities, be in a growing industry with growing revenue and have a CEO with experience and skin in the game.