I am a huge fan of platinum. I own it in my retirement account, and I own bullion. Heck, even my wedding ring is platinum.
For years, platinum's story is one of scarcity. It mainly comes from ultra-deep mines in South Africa, where the conditions are horrible. It's a critical industrial metal as well as a valued precious metal.
Supply is running out … but the market doesn't care. Platinum has lost ground to gold consistently since 2008, as you can see in the chart below: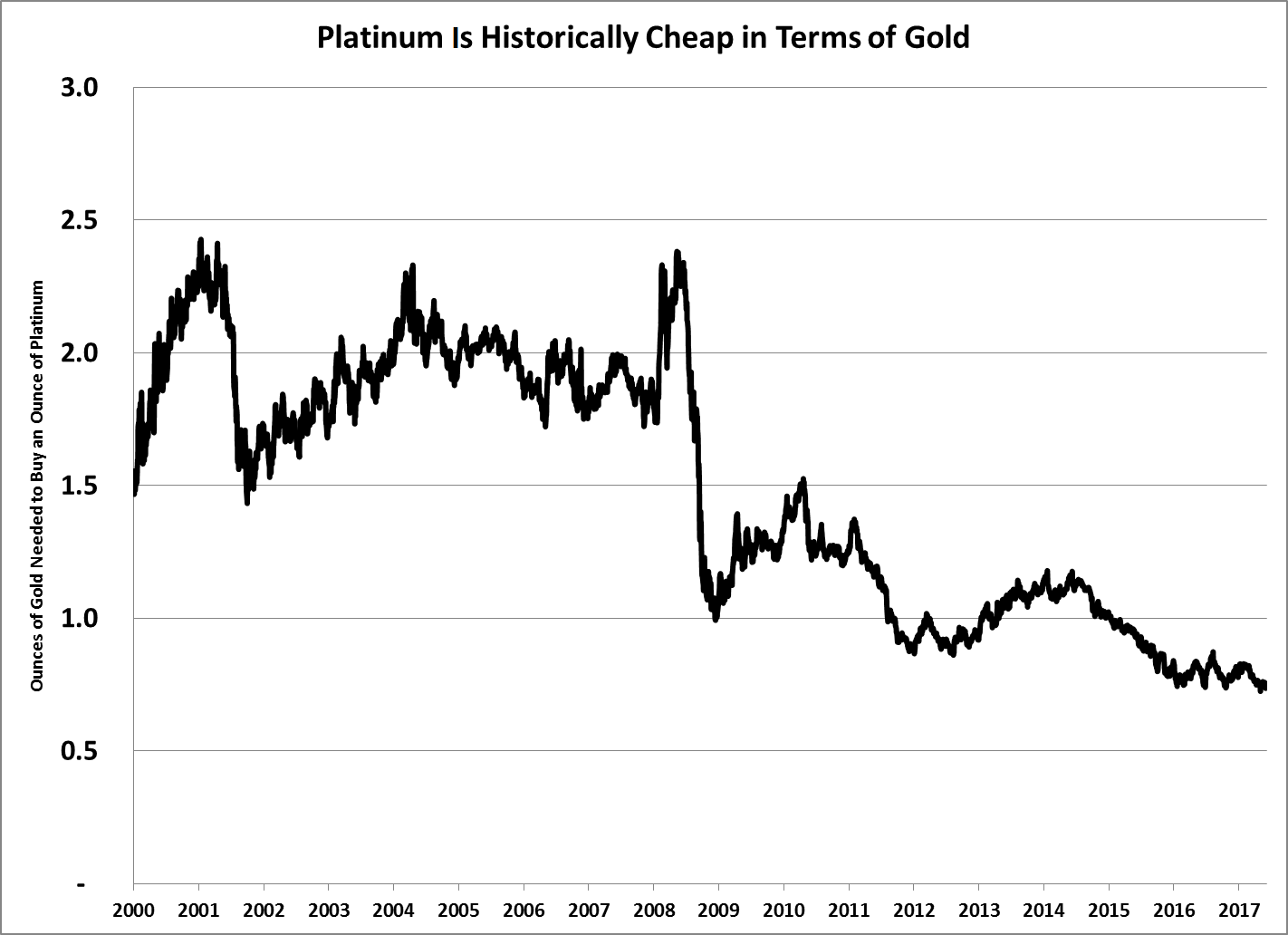 This chart shows the number of ounces of gold that you'd need to buy an ounce of platinum. Since 1987, it took 1.4 ounces of gold, on average, to buy an ounce of platinum. However, over the last five years or so, gold became more valuable than platinum. That's a huge change in the relationship. Now it takes over 1.3 ounces of platinum to buy an ounce of gold!
The problem is that platinum's supply is dwindling, while gold is not. Platinum can be recovered from industrial processes by recycling … but it isn't 100% effective, so we're losing platinum every year.
This is a trend to watch because it's a historical anomaly. We're approaching an extreme. When this trend turns and platinum prices begin to climb, we could make huge gains … but it hasn't happened yet.
Good investing,


Matt Badiali
Editor, Real Wealth Strategist