What Is the Fed Thinking?
We have just undergone the first interest-rate hike in nearly a decade.
And next year, we can expect four more increases. At least, that's what the Fed wants. (More on why I think that's crazy in a second.)
Yet, raising interest rates is the easy part. The hard part? Trying to suck all that excess money out of the financial system.
Recall, the Fed printed trillions of dollars. Banks have over $2.6 trillion worth of reserves, while the Fed holds $4.5 trillion in bonds. This is something we haven't seen before. And if you try and pull it all out at once, we're going to have a nasty recession … guaranteed.
So the idea is to suck money out of the markets, a little bit at a time. Problem is, most of the "tricks" the Fed will use to drain money out of the system have barely been used.
---
The No. 1 Reason Identity Theft Happens
Have you or someone you know been a victim of identity theft? Cleaning up after messes hackers leave behind like calling your bank, credit card company and credit bureaus is a real headache. 9 out of 10 Americans can easily stop hackers in their tracks if they pay attention to the "privacy assets." I'll reveal what they are in my latest report Privacy Code 2.0. I'll also show you 37 ways to "hacker-proof" your life. I'm giving away 1000 867 copies right now. Learn more about your free copy here.
---
From Reuters:
The 0.25-percent floor will be the rate on an overnight reverse repurchase program, or repo, which the central bank has been testing for more than two years but not relied upon for policy. The Fed is expected to double its current $300-billion cap or even make the program unlimited to ensure that borrowing is more expensive.

The nightmare scenario is that rates in short-term markets simply don't rise enough and force central bankers to aggressively lean on reverse repos, in which the Fed pays a rate to bidders who park cash for a short period at the central bank.
That's quite the nightmare scenario. And considering the strong dollar … the earnings recession … the commodities blowup … and terrorism fears … I wouldn't be shocked if this nightmare scenario comes to fruition.
Really, the fact that the Fed is raising rates at all makes you wonder what exactly they are thinking.
All of the problems I listed above open us up to a deflationary scenario, not one riddled with runaway price increases. Furthermore, the employment market is anything but "robust." Sure, I see "hiring now" signs at department stores and restaurants, but there are plenty of college graduates who have a degree that has proven worthless because they can't find a job related to what they studied.
And now, it looks like sectors of our economy are starting to suffer internally. From Bloomberg Business:
Manufacturing is "the weakest sector of the economy right now — it's getting hit by the strong dollar, lower energy prices, and now by the weather," said Aneta Markowska, chief U.S. economist at Societe Generale in New York. Factory output "ultimately is 12 percent of GDP, so the question is what will happen to the other 88 percent…"

Total industrial production, which includes factories, mines and power plants, dropped 0.6 percent, weaker than the median forecast of a 0.2 percent decrease. October was revised to a 0.4 percent decline from a previously reported 0.2 percent drop.
We're also seeing:
A slowdown in mortgage applications.
Retail sales crawling along.
The Empire State Manufacturing Index contracting for five months straight.
None of this spells good news for our economy.
That said, our open positions are doing just fine.
You can see the portfolio here.
Since Caterpillar (NYSE: CAT) has fallen past our short-up-to point, we are going to place the position on hold. So far, we're up 6.2%.
Also, our buy-up-to point for Microsoft (Nasdaq: MSFT) has been surpassed. So we will place the position on hold moving forward. So far, we are up 26.9%.
Finally, the buyout for Home Properties (NYSE: HME) was completed last month, so we will remove it from our portfolio with a 26.8% gain.
Over the next few weeks, I'm going to take a close look at all of our open positions and close anything that we expect to perform poorly next year.
Have a great week!
Take care,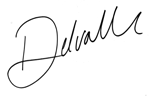 Charles Del Valle
Editor, Strategic Investment