Reports of oil's price death have been greatly exaggerated.
Remember last year, when shortsighted analysts were looking into their crystal balls and saying oil was headed to $20 or even $10 a barrel?
And while oil briefly dipped under $30 early in 2016, it never saw the lows so many were calling for.
Now U.S. oil has climbed to a 19-month high. At $54.45 a barrel early Friday morning (for the West Texas Intermediate benchmark), oil tagged its highest level since July 2015 — and I think it could go further. Way further.
The supply-demand economics of oil simply don't support lower oil at this point. Sure, the price can fluctuate, maybe even head back down for a bit in the short term.
But when you take the long-term view, you can see oil will not plummet because the world wouldn't be able to handle it. Period.
See, oil reserves are a declining resource. They are steadily disappearing from the earth the way polar bears are (which is equally tragic to me) — all while demand continues. In fact, demand in China, the second-biggest oil user, is expected to grow by 3.4% this year to a record 12 million barrels a day.
To top it off, companies are finding it hard to pay for exploration projects and replenish reserves. One example lies with ExxonMobil. On Wednesday, it announced that it had written down its proven oil reserves by an enormous 19.3% — a significant reduction.
Moreover, Exxon failed to replace all of its reserves for the second year running. Only 65% were replaced in 2016 and 67% in 2015. Before those years, the company was replacing 100% every year since 1993.
Essentially, the low price of oil isn't allowing oil producers to effectively operate. Hunting for new reserves and drilling holes in the ground is an expensive operation and time-consuming. And when oil prices are weak — their expenses (such as building up the infrastructure and manpower required for pulling oil out of the ground) are burning through their cash reserves. I mean, why shell out $50 for every barrel to find oil, yet make only $20 on it?
Spending money to lose money is not a sustainable business plan.
So by not replacing reserves, the oil industry has pretty much guaranteed that it's going to find itself in an oil shortage soon.
It's a time sink to hunt for new reserves, get the equipment set up and a well producing. Once our oil glut is burned off, we could easily see oil skyrocket back toward the triple digits as oil producers race to build up their reserves and produce enough to keep pace with demand.
And as this supply-demand imbalance shapes up, erasing the oil glut that first drove prices down — we'll be here with the advice on how to take advantage of it.
Catch you next week.
Regards,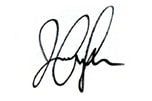 Jessica Cohn-Kleinberg
Managing Editor, Banyan Hill Publishing