Have you seen the recent headlines for the U.S. retail sector? It's nigh Armageddon. Driven by falling consumer confidence in the U.S. economy, the financial media is calling for the worst earnings season since 2008 to 2009 for retailers.
But the media loves to sensationalize this kind of thing, right? Maybe not this time around. Just take a look at some data from RetailMetrics.com's Ken Perkins:
Twenty-six of the 114 publicly traded retailers followed by RetailMetrics.com are expected to post a quarterly loss — the most since the Great Recession.
Sixty-one percent of those are forecast to see year-over-year declines in earnings.
Forty-six percent should see year-over-year drops in revenue.
But while consumer confidence is low, it's still rising month over month … albeit more slowly than economists would prefer. Unfortunately for most of the retail sector, Amazon.com is sucking up all the excess buying power in the market right now as consumers hunt for bargains and flock toward the convenience of online shopping and home delivery. According to Slice Intelligence, Amazon is gobbling up 43 cents out of every dollar spent online.
But that doesn't mean that Amazon is your only option for investing in the retail sector. In fact, if you broaden your horizons a bit, there are a couple rather potentially lucrative opportunities to be had in retail, especially in the current low-expectations environment.
Making Good on Home Goods
Whether due to the threat of rising interest rates or the pain of soaring residential rental costs across the U.S., the housing market is in the early stages of what could be a solid bull market. Per the latest Census Bureau data, new home sales jumped a greater-than-expected 5.8% in March. What's more, existing home sales for the same period rose 4.4% to levels not seen since 2007. And all this while home prices continue to rise at a healthy clip across the country.
If you've ever bought a new home, or at least a "new to you" home, then you can already see where I'm going with this. Home improvement and home goods retailers are seeing strong demand amid this budding housing boom. Profits Unlimited Editor Paul has uncovered the company that is poised to not only profit from the housing boom, but also take advantage of advances in the Internet of Things to enhance the shopping experience and bring more customers in the door.
With new home buyers paying increasingly more due to rising home prices, you can expect more do-it-yourselfers emerging from the woodwork as the summer rolls on.
The Orient Express
If you're looking for a solid investment in the retail sector, you don't have to limit yourself to the U.S. In fact, most of those doom-and-gloom headlines don't apply to overseas markets. For instance, U.K. retail sales jumped 5.6% in April, and Thailand saw 4.2% growth in the sector last month. Even Japan is seeing signs of recovery after decades of slow growth. But if it's growth you're looking for, then China is currently the place to be.
As I've noted before, China is a hotbed of retail growth, especially online. E-commerce sales nearly topped $1 trillion last year and are expected to rise to more than $1.5 trillion in 2018. What's more, Chinese leading retailers Alibaba Group Holding Ltd. (NYSE: BABA) and JD.com Inc. (Nasdaq: JD) recently reported blowout quarterly earnings and revenue growth, far outstripping their U.S. counterparts … even Amazon.
And after conquering the rapidly expanding Chinese retail market, this duo now has its sights set on the U.S. market. Alibaba recently reached a deal to expand its Alipay mobile payment service to the U.S. for Chinese travelers, and JD.com is on the fast track to import U.S. and British goods into China.
The bottom line is that Alibaba and JD.com are expected to see average revenue growth of 40.1% and 31.4%, respectively, over the next three quarters, compared to Amazon's average sales growth of 21.6% for the same period.
So whether you choose to stay stateside with the home improvement sector or look abroad to Chinese e-commerce giants, there are investment opportunities to be had in the retail sector. It's not that the sensational financial media headlines are wrong. You just have to know where to look.
Until next time, good trading!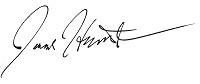 Joseph Hargett
Assistant Managing Editor, Banyan Hill Publishing
P.S. Bob Bauman's Passport Book is your go-to reference guide any time you travel or live abroad, even if you just take short trips to Canada or Mexico. There are dozens of powerful and life-changing secrets for you to discover in this information-packed, 1,000-plus-page field guide to international travel and living. Click here to order your copy of this must-have book today.