Every day it seems another company holding our private information becomes the victim of another cyber hack.
And I'm not just talking about the recent strike against Facebook, when hackers stole over 30 million users' records in September.
In 2018, Starwood Hotels, a subsidiary of Marriott, confirmed that the information of 500 million guests had been stolen in a data breach.
Yes, 500 million.
And while that may be the most extreme example, it's far from the only one.
Authorities reported that hackers breached the personal details of 37 million Panera Bread costumers. A TicketFly hack affected 26 million. And in one of the most frightening breaches to date, hackers stole over 92 million sensitive records from the DNA ancestry company MyHeritage.
The list goes on and on – financial service firms such as Bank of America and JPMorgan Chase … credit card companies like Visa and Mastercard … and retailers such as Walmart, Lowe's and Home Depot.
In fact, a recent report from Gallup suggests that one in four Americans were a victim of cybercrime – just last year.
But sadly, the situation is only getting worse.
Annual business losses to cybercrime are growing every year.
Experts forecast that what was once just a $400 billion problem a year ago will rapidly grow into a $6 trillion crisis by 2021.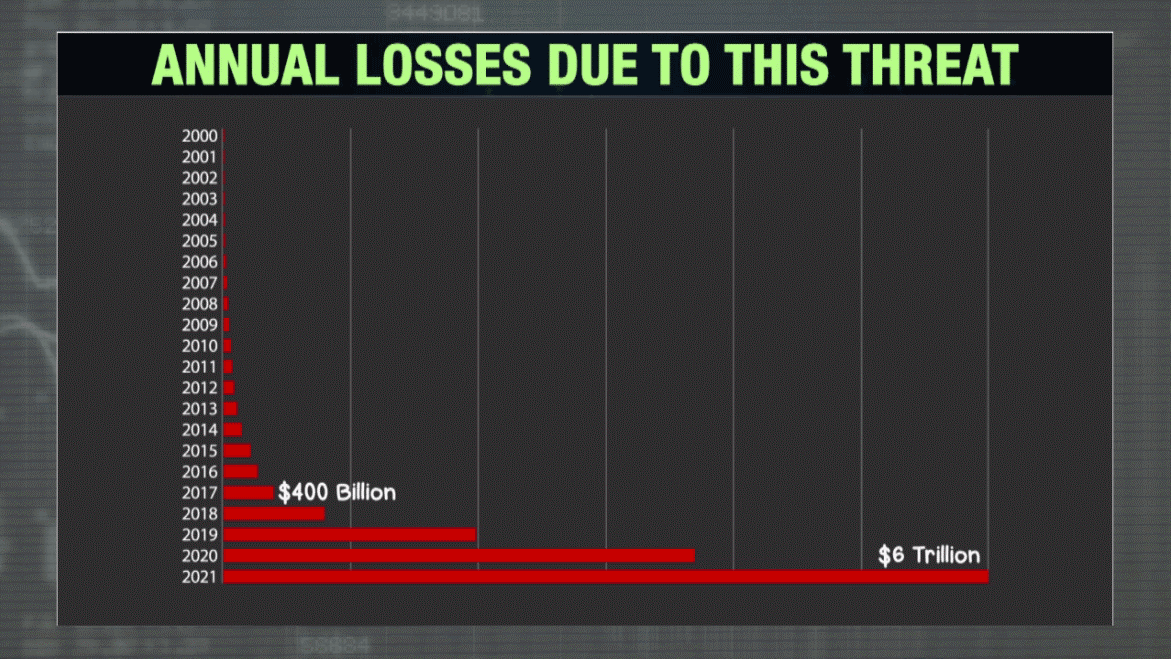 Make no mistake, your personal privacy, financial security and way of life are at stake.
There has never been a more important time to protect yourself.
Fortunately, there are solutions you can take now to secure the life you've worked so hard to build.
In a new presentation, Jeff Yastine, an esteemed cybersecurity professional, has detailed the innovative solution businesses are rapidly adopting, to bring the cyber threat to a screeching halt.
More importantly, he is offering a FREE report on the three easy steps you can take to protect yourself anytime you swipe a credit card or use the internet.
Taking these steps can help build an impenetrable wall around your personal information so you never become a victim.
However, it's important you take action today.
With the cyber threat growing worse by the day, it's only a matter of time before you become victim to the next hack.
And it won't just be your home address, email and phone number they get access to.
Cybercriminals are becoming so savvy they are now learning how to get your credit card and banking information from these nefarious breaches.
Don't sit idly by while these criminals take what it rightfully yours.
Click here to see how you can claim this FREE report, and learn the steps you can take to protect yourself.