68% of Americans fear a severe recession will strike within the next three months. Most worry the devastation will surpass what we witnessed in 2008.
With the continued onslaught of inflation, the Fed's chaotic succession of interest rate hikes, and the looming specter of a Wall Street crash, it's no wonder so many believe an economic emergency of historic proportions is at our doorstep.
But what if the threat that is quickly approaching is coming from outside our borders, where we can do nothing to stop it?
The United States and communist regime of China are currently locked in what is now being classified as a new Cold War.
And two of the nation's leading experts on this quickly escalating conflict believe our adversary is using it to hide an economic time bomb that is about to explode.
In a must-see interview, they are releasing the findings of their investigation to the public for the first time ever.
Ian King is a famed Wall Street investor who successfully predicted the Great Recession of 2008. As the economy crashed, he generated a 3.3X return for his hedge fund's investors in two years.
Then, in January of 2020, he was one of the first analysts to warn the public that Chinese dictator, Xi Jinping, was concealing the true dangers of the coronavirus and that it would soon unleash chaos in our country and financial markets.
During the in-depth interview King summed up this volatile situation by saying:
"The coronavirus was the canary in the coal mine for Cold War 2.0. Ask yourself: What's truly in it for him? If China's economic strength was genuine — and not an illusion. If China's citizens were truly happy with Xi Jinping. He wouldn't rock the boat and provoke a new Cold War with America."
Joining King in the discussion is his colleague, Michael Carr. Carr is a decorated United States Air Force "Missile Man." During the first Cold War he was tasked with protecting our nuclear arsenal at Offutt Air Force Base in Nebraska. He would later go on to become a top advisor to the Pentagon, DARPA, and NATO.
After examining the dire state of China's economy, Carr got right to the point.
"Xi turning China into a high-tech police state like you see in some dystopian movie — this gave us our first glimpse into what a desperate authoritarian is willing to do to maintain his power. Now to maintain his power, Xi Jinping has to project more power than ever before.

During the first Cold War there were intense moments when our adversaries behaved like irrational actors. Now we have the warning signs of an irrational actor. This time in China. The point of no return seems to be right in front of us."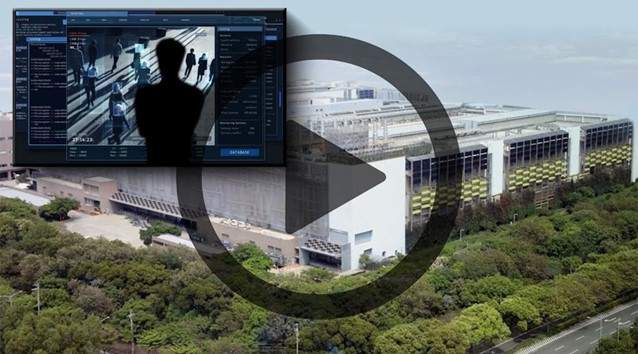 Judging by the findings of a recent report released by the directors of our intelligence agencies, they agree with this assessment.
Because unfortunately, China's authoritarian leader is getting dangerously close to crossing the ultimate red line.
Inside this futuristic lab is a breakthrough President Xi believes is as important to the American way of life as "the hearts beating inside our chests" according to a recent speech he made.
If he were to attack this facility, he could decimate our military's capabilities, destroy $37 trillion of the global economy, and plunge the world into a deep and lasting depression.
It's critical every American see what King and Carr have uncovered.
Because as King warns, "the threat of mutually assured economic destruction is very real. And time is running out to protect yourself."
Click here for a private airing of their interview.
Past performance is not a predictor of future results. All investing involves risk of loss and individual investments may vary. The examples provided may not be representative of typical results. Your capital is at risk when you invest — you can lose some or all of your money. Never risk more than you can afford to lose.