He's a former U.S. congressman, a distinguished attorney, best-selling author and his work has been featured in The New York Times, National Review and The Wall Street Journal.
He's met and worked closely with Ron Paul, Ronald Reagan, Richard Nixon, Dwight D. Eisenhower, Gerald Ford and George H.W. Bush, to name a few.
And he's part of a research group that has accurately predicted the financial crisis of 2008, the dot-com crash of 2000, the recession of the early 1990s and the 1987 crash.
But for over a decade he has made a point to stay behind the scenes…
That is until now.
Today, something so big has begun to happen in America that he's decided to come out of retirement and reveal what he's found for the first time on this scale.
It's a stock market event that will make the recent coronavirus jitters look like a walk in the park.
And in this controversial video he will tell you about this coming event, an event that he believes will change your life.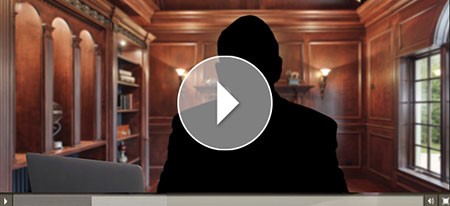 Past performance is not a predictor of future results. All investing involves risk of loss and individual investments may vary. The examples provided may not be representative of typical results. Your capital is at risk when you invest — you can lose some or all of your money. Never risk more than you can afford to lose.