Your Way to 93% Biotech Gains Through "Merger Mania"
---
Story Highlights:
It's shaping up to be a record year for biotech-pharma deals, with 2019 pacts already beating ALL of 2018, 2017 and 2016.
These deals offer a massive investment opportunity, with this week's Gilead-Galapagos deal boosting the startup's stock by nearly 19%.
One tool that taps the mega merger mania is up 19.9% since January.
---
Biotech stocks are about to break out and become superstar market performers.
And one really caught my eye this week.
You may not know this, but on top of writing to you in Bold Profits Daily, I also interview musicians for music columns and websites from time to time.
I'm a huge music fan. I've been able to sit down with some of my musical heroes — including Phil Collins, Pat Metheny, Todd Rundgren, Joe Cocker, David Crosby and Ian Anderson — before sold-out performances over the years.
I even play guitar. But my wife has all but banned me from playing some of the more difficult riffs such as my favorites from Jethro Tull.
Not because she doesn't like music, but because she worries about something many musicians face.
Something I've seen firsthand, backstage at live performances.
Musicians start to experience pain in their hands and wrists that could be the early warning signs of arthritis.
That's why I'm happy to report that one company is setting the stage to change that. And you can make massive gains on this Big Pharma biotech play that could revolutionize an arthritis cure.
Here's What the Billion-Dollar Merger Mania Means for You
Gilead Sciences Inc. teamed up with a small biotech startup Galapagos NV this week.
The $5.1 billion deal expands the U.S. drug giant's partnership with the European startup — a leading developer of new drugs to treat arthritis, fibrosis and other inflammatory conditions that strike tens of millions.
And this is great news for Gilead's rheumatoid arthritis drug that's in late-stage testing. The merger will open the doors for it to hit European markets as well as those here in the U.S. The company will also gain access to Galapagos' established research team of more than 500 scientists.
Galapagos shares shot up nearly 19% to an all-time high on Monday with the merger news.
Pacts like these give Big Pharma access to a pipeline of new drugs and expand the reach of smaller biotech companies.
It also creates huge investment opportunities for you. For instance, Galapagos' stock bottomed out at $4.70 in 2008. Then it skyrocketed to more than $170 after news of the Gilead deal. That's an 18.8% increase in a single day and a 3,517% increase from 2008.
Now, putting all your money into a single stock is risky. But I've found a smarter way to play this biotech-pharma trend.
It leverages the fortunes of small startups and larger companies that could score big if even a single drug advances in clinical trials or wins regulatory approval. Since January 3, this investment tool is up 19.9%.
The Gilead-Galapagos deal joins a long list of biotech-pharma mergers and acquisitions since January. At this rate, 2019 is on track to be a record year for them.
The reason the Big Pharma giants are buying up the little guys is simple: Small biotech startups are more aggressive, can move more swiftly and can take bigger risks in developing new blockbuster drugs than industry giants.
Major drugmakers are constantly hunting for their next blockbuster. But the complexities of drug development — including high costs and numerous regulatory hurdles — have increased over the past two decades.
That makes buying or partnering with a biotech company with a promising drug candidate a great way for Big Pharma companies to add to their drug pipeline — and ultimately, their bottom line.
The trend has picked up over the past five years, with no sign of stopping.
In February, Dealogic reported that the value of biotech-pharma deals in the U.S. reached $146 billion in just the first two months of this year. That's more than ALL of the biotech-pharma deals in 2018, 2017 and 2016.
2 Ways to Fast Double-Digit Biotech Gains
As the biotech-pharma merger mania continues, investors have a number of ways to capitalize.
The first is by getting in on biotech companies that are going public.
An Evercore study found early-stage biotech companies raise more money when the company's IPO (initial public offering) coincides with them bringing a new product to market.
That also makes those biotech companies attractive for acquisition to Big Pharma giants with deep pockets.
The best way to find these companies is through Paul Mampilly's new IPO Speculator service. Its portfolio includes a biotech stock that has soared nearly 93% since Paul and our IPO experts recommended it just three weeks ago.
Another way to buy into this mega trend is to add SPDR S&P Biotech ETF (NYSE: XBI) to your portfolio today.
This exchange-traded fund (ETF) includes a number of small startups and larger companies that could take off with a positive new clinical trial result or U.S. Food and Drug Administration approval of a new drug or treatment.
XBI is a solid performer. It's up 19.9% since January 3. But, it could soar much higher as the merger mania continues this year.
I believe the biotech revolution will bring a new era of medicine, with gene-based treatments and immunotherapies that work with the body's natural defenses against diseases that strike hundreds of millions.
By investing in the companies leading the development of these new precision-medicine therapies, you can do well financially by also doing good from a global health perspective.
Until next time.
To your health and wealth,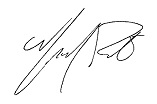 Nick Tate
Senior Editorial Manager, Banyan Hill Publishing