Why We're #BOP on America 2.0
With the market hitting all-time highs, many investors fear that it's only a matter of time before the market drops again.
But not me.
I'm bullish, optimistic, positive (BOP)!
I heard the same story through the '90s — fears over new market highs — yet so much more money was to be made! And this decade, I foresee a ton of upside in our new-world stocks.
Take Tesla. We've always been bullish on the company.
Now, Tesla is reporting growth expectations as high as $3 trillion by 2025. Its run is only just beginning.
I see so many incredible opportunities to profit from the trends that make up America 2.0.
Check out this week's Market Talk to find out why Amber Lancaster and I feel so strongly #BOP! I think we'll have you tweeting #BOP by the end of today's video.
Tesla represents the very essence of America 2.0.
This is exactly what we look for in our Profits Unlimited research service. Be sure you check out this special presentation to find out how you can get ahold of our top America 2.0 recommendations today.
And follow me on Twitter @MampillyGuru and tell me how you're going to stay #BOP in 2020.
Market Talk February 3, 2020
Those of you who follow Paul's Twitter will notice a theme around the #BOP hashtag.
#BOP stands for bullish, optimistic, positive. I can back up his motto with several recent U.S. economic events that have provided ammunition for optimists.
Per Bloomberg data, these optimistic economic events include the deescalated trade war, with U.S. and China signing its phase one trade deal last month signaling a pause in the trade war. The U.S. fourth quarter GDP topped economists' expectations, coming in at 2.1%.
The pace of the U.S. hiring in the second half of 2019 surpassed the first half of the year with U.S. companies adding the most jobs in December. The U.S. durable goods orders preliminary numbers showed the strongest monthly increase since August 2018.
Last but not least, recent regional production surveys moved sharply higher. This is all #BOP news. Where upcoming economic releases are concerned, there will be five major releases this week.
On Tuesday, February 4, December's final durable goods orders will post at 10 am and December's factory orders will post at 10 am as well. On Wednesday, December's trade balance will post at 8:30 am.
On Friday, the January jobs report will be released at 8:30 am and December's final print for wholesale inventories month-over-month will post at 10 am.
We're Sensing A Boom in Sensors
A recent report for Research and Markets forecast the global sensor market is expected to reach an estimated $238 billion by 2025 with a compound annual growth rate of 9.3% from 2020 to 2025. [1]
Major sensors in the IoT market are proximity sensors, infrared sensors, chemical sensors and motion detector sensors.
Per the report, the future of the sensor market looks attractive with opportunities in the industrial, healthcare, consumer electronics, automotive and aerospace/defense industries.
The major drivers of this market are the growth of IoT, increasing the need of automation in various industries and the miniaturization of sensors. It's good to note that the sensor companies profiled in this report are held in the Profits Unlimited portfolio.
There's a couple in there, which is good to see.
America 2.0 Updates: The Revolution Will Be Tweeted
First, mortgage rates fell to the second-lowest in three years. The average U.S. fixed rate for a 30-year mortgage fell to 3.51%.
Per HousingWire, this will further support homebuyer demand and lead to higher refinancing activity.
Next, also per HousingWire, homebuyers have come out of hibernation early.
The law of supply and demand is on full display in the housing market right now as the ongoing shortage of available homes for sale is coupling with a surge of homebuyers to push prices up at the fastest rate in years.
Finally, on the U.S. technology and automotive front, ARK Invest is giving Tesla a 25% chance of being worth more than $3 trillion by 2024 — more than $15,000 per share.
You can see in this bull versus bear chart, Tesla's future stock price — based on ARK Invest's Tesla valuation — however you look at it, Tesla's stock price is forecast to move higher.
#BOP – Bullish | Optimistic | Positive: A Winning Investing Mindset
Wall Street is filled with naysayers on autopilot.
Recently there was a pretty famous hedge fund manager on MarketWatch warning everybody that stock market returns are going to be subpar for the next decade-plus.
He cited something like 2%.
I believe he is wrong. He is completely wrong.
Here's why. If you have seen my America 2.0 presentation, you will fully understand why we have a positive outlook.
Markets are going to be significantly higher. Not slightly higher, significantly higher five, 10 years from now, even a year from now.
There are a number of important megatrends that are going to line and up stach one on top of the other:
Internet of Things (IoT)
Artificial intelligence (AI)
Blockchain
New energy
Precision medicine
Every single part of our economy will be effected positively. There is not a single component of our economy that is not affected by new developments.
And it's not just businesses who see the potential.
Ordinary people like you and I are beginning to notice the difference, the need for simpler ways to interact with each other, with everyday objects with the world itself.
I've heard people ask "why are we still doing that when we could do this which is way better, cheaper and fits in with the new way of thinking and doing things?"
There's a shift in mindset and technology is finally catching up. This is going to be monumental.
The world will never be the same again. We are about to take one of the biggest leaps in human technological history.
You combine all that together and I call it the lollapalooza effect. That's the basis of America 2.0.
The World Is On The Verge Of Massive Change: Strike Right Now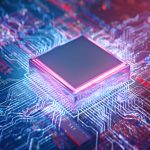 Like any monumental change, only a few have recognized the signs and pieced it together.
That's great news for early investors like you. I recommend you watch America 2.0 because it will lay out this entire argument for you.
You will not see this in the Wall Street Journal, you will not see it on CNBC, you will not see it anywhere else.
They will be there to report this after the change, when it's too late.
I believe, other than ARK Invest, there are no other stock analysts out there that are as positive as we are, as optimistic as we are and as bullish as we are.
And many people see part of the coming boom but find reasons to be negative.
I've been telling folks this in my Profits Unlimited updates: Tell your friends and tell your family.
I remember the boom of the 1990s. You know the sad part about it is the vast majority of people missed out.
Often because they were following the wrong people, they were told all kinds of false information.
By the time they came to it, it was too late. Then they got caught up in the bubble and the peak.
The time to get in is before it shows up on the front page of your favorite website or whatever financial site you use.
We discuss this in Profits Unlimited, our stock advisory service that is almost four years old.
We have gains in the sensor market. Our original stock was STMicroelectronics (NYSE:STM) and it's up 400%. That's the kinds of gains that are still available to you in the future.
Regards,
Editor, Profits Unlimited
Sources:
[1]: Research and Markets – Sensor Market Report: Trends, Forecast and Competitive Analysis