On June 1, 2016, I published the very first issue of my flagship newsletter, Profits Unlimited. Over the last 11 months, I've recommended 16 stocks in this service. And in this span of time, my recommendations have gone up by nearly 40%.
As you can see by the circled green number below, my Profits Unlimited portfolio has returned more than double the S&P 500, which is up nearly 16% in the same time frame.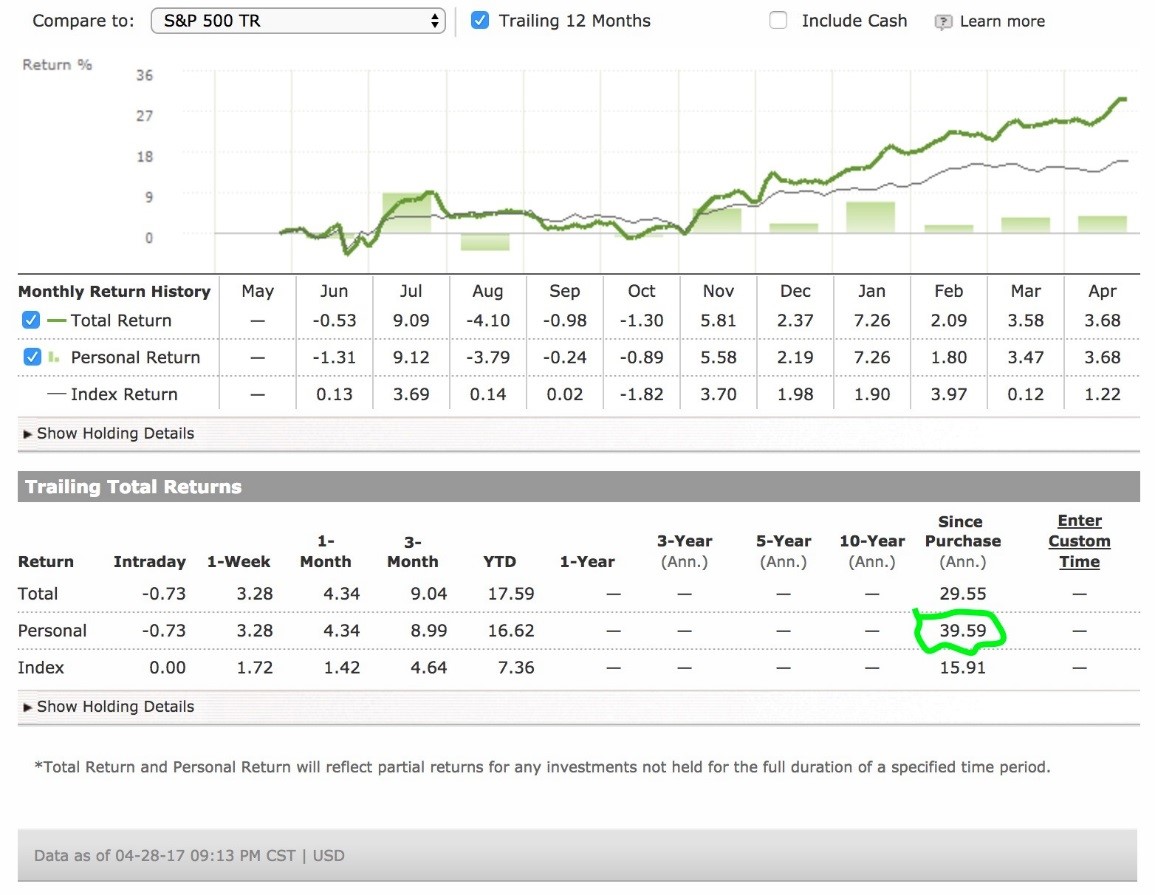 So, you might be wondering what's powering these astonishing gains for my Profits Unlimited subscribers…
The answer is a focus on two major mega trends: the Internet of Things revolution and the millennial generation. Every single stock in the Profits Unlimited portfolio is based on these two mega trends. And the gains you're seeing are proof that these mega trends are simply so huge they can power stock returns that are double the market.
Paul Mampilly's Profits Unlimited Hits 60,000 Subscribers
Not only that, these mega-trend stocks pay off at a high hit rate. In fact, of the 16 stocks currently in the portfolio, 14 are up as of the end of April (taking into account that I just added a new recommendation on Friday, April 28, and that stock has not had time to generate a return). That equates to a hit rate of 93%. And these stocks pay off very quickly — one stock went up 30% in just a couple of weeks.
So, if you're an investor who likes these kinds of gains, I invite you to join the 60,000-plus Profits Unlimited subscribers who are making big money from these stocks.
Regards,


Paul Mampilly
Editor, Profits Unlimited
P.S. Scientists have found a "magic" metal with miraculous medicinal powers that's in short supply. Its price is already up 60% in the last year as the major pharmaceutical companies race to stock up on it while they still can. However, a little-known mining company has discovered a major deposit that's so big it could solve the shortage crisis … and send the company's stock price soaring by 3,000%, if not more. Click here to learn more about this innovative $2 billion mining firm.