Uber and Lyft Are Replacing Traditional Jobs Around the World
I recently took my car to a local auto dealership for a repair.
I was told it would take several hours.
Under normal circumstances, the service adviser would ask if I'd like to take the car dealer's courtesy shuttle.
Or better yet, be offered a snazzy new loaner car with the dealership's logo prominently displayed across the back window.
But I didn't get either offer.
Instead, my service adviser asked for my cellphone number.
He then took out his smartphone. He tapped the screen a few times, then told me an Uber was on its way.
And sure enough, I received an alert on my phone that an Uber would arrive in two minutes.
To say the least, I was a little surprised.
So I couldn't help but ask if the dealership changed its courtesy shuttle/loaner car program.
He said it is in the process of relying more heavily on Uber to transport its customers.
He said it's more cost-effective to use a ride-hailing service rather than hire a full-time shuttle driver. Plus he doesn't have to pay for insurance costs and vehicle maintenance.
By the time he finished explaining why the dealership now uses Uber, my ride arrived.
"New World" Innovations
Here at Bold Profits Daily we often focus on disruptive industries.
We've even coined a word for it: disruptification.
We are living in a time where traditional industries and professions are steadily disrupted and replaced by new world innovations.
Let's take taxi services, for example.
A recent study featured on Business of Apps summarizes how Uber and Lyft have completely upended the traditional taxi industry in New York City (NYC).
Check out this chart:
(Source: Todd W. Schneider)
Taxis are losing market share to ride-hailing apps.
NYC taxis' market share is down nearly 40% since 2016. Meanwhile, Uber's market share gained about 440%.
A 40% market share loss versus a 440% gain in just two years. These stats are mind-boggling.
And it's not just in NYC.
According to the chart below, licenses for taxi drivers in London are losing ground to private-hire drivers, like Uber, year after year.
Licenses for private-hire drivers now exceed taxi drivers in London by nearly 6-to-1.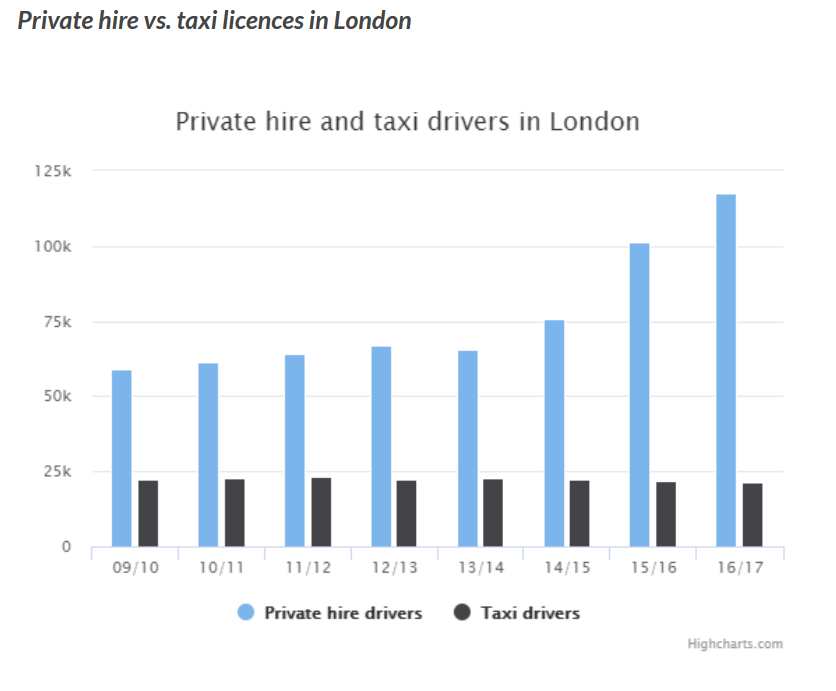 (Source: The Telegraph)
I can personally attest to this change based on an impromptu interview with a taxi driver.
While visiting family last year, I took a traditional taxi cab ride.
While chatting with the taxi driver, he told me he would soon close his taxi business.
This is a business he's run for the past 15 years.
He said it was becoming too difficult to make ends meet.
His new career of choice? Renovating and flipping houses.
How to Invest in Ride-Hailing Apps
The Ark Innovation ETF (NYSE: ARKK) tracks disruptive innovations.
Once ride-hailing companies like Uber and Lyft become publicly traded, they're highly likely to be added to this exchange-traded fund (ETF).
Their initial public offerings are tentatively scheduled for this spring.
Until next time,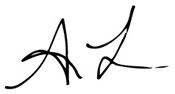 Amber Lancaster
Director of Investment Research, Banyan Hill Publishing