Amber's Macro Monday — TSLA and 5 MEGA Trends to Watch
To grab mega profits, you have to watch the mega trends.
So today, I'm going to tell you about five MEGA emerging technologies and trends that are driving this new era of America 2.0.
One is a Bold Profits favorite: Tesla and the electric vehicle (EV) sector.
There are so many incredible innovations happening with EVs every day. And it's going to change transportation as a whole in a big way.
We may even be looking at only gas-free vehicles as early as 2025.
It's clear that people are already embracing America 2.0. As an investor, this is what you need to watch for as part of America's tech-focused future.
So check out my Fab 5 charts this month for all things mega:
Watch above to see:
The emerging tech of esports, an up-and-coming sports competition using video games, and how it connects America 2.0 sectors such as the Internet of Things, fintech and the millennial generation. (1:01 – 3:17)
Where the richest places in the United States are for 2020. (7:41 – 8:57)
My answers to your questions from last month's Macro Monday and why we're #BOP (bullish, optimistic, positive) at Bold Profits. (8:58 – 11:51)
We are your lifeline to all the America 2.0 coverage that no one else is talking about. So, if you like what you see here, please subscribe to the Paul Mampilly YouTube channel and follow us on Twitter (@MampillyGuru and @ALancasterGuru) for all the updates.
Macro Monday February 25, 2020
If you've seen this series before, you know I like to cover the five most fascinating economic charts or industry stats that crossed my radar over the last few weeks.
I call these charts the fabulous Five.
And this edition of Macro Monday I'm going to highlight all things Mega Emerging Technologies & Megatrends.
We received some great questions and feedback from last month's report that I'd like to share with you. Scroll to the bottom to see those!
1 – ESports Fans Are Filling Pro Ball Stadiums
A recent study from Newzoo and Bloomberg reveals that competitive video gaming or e-sports is a burgeoning industry and a rapidly growing part of the entertainment-software mkt, with millions of watchers. [1]
Esports is so popular that stadiums are filled with fans watching gamers battle it out on big screens.
Esports also known as electronic sports is a type of sport competition using video games.
As this chart shows, it's a multi-million-dollar industry raking in $696 million in revenue in 2017 and expected to nearly triple by 2022 to $1.8B.
Revenue sources include media rights, advertising, publisher investment, merchandise & tickers and sponsorships.
Not just Game software and hardware makers stand to make a windfall but, advertisers and broadcasters are also very well positioned for growth as viewership and revenue rise.
Bloomberg insights put it this way:
And to top it off the Global audience for esports is expected to top 495 million this yr.
It's such an eye-catching industry, in my Bold Profits Daily article publishing this Wed., Feb. 26, I will take a deep dive in to this video gaming phenomenon and recommend one of the best ways to play its potential gains.
This play has already quadrupled the performance of Dow and doubled the performance of the S&P 500 over the last year.
2 – Zero Commission Trading Removes Barrier To Entry
As this chart shows, zero-commission trading is changing the individual retail investor trading game in a major way.
Per Bloomberg this means small investors are back, taking advantage of zero-commission trading as hot stocks like Tesla lure money.
That's propelling daily avg revenue trades as noted in this chart.
Daily avg Rev trades are a std industry metric also known as DARTs at discount brokerages such as TD Ameritrade and E*Trade.
Since the growing industry standard of zero-commissioned trading has taken over the industry, these discount brokerages trading volume has almost doubled to an all-time high since last Sept. per data compiled by Sundial Research.
So, I have a question for you.  Are you finding yourself trading more due to the growing popularity of zero-commissioned trading?  Are you part of the DART trading volume explosion?
3 – EV is Easy
If your new to Bold Profits I must tell you we are major proponents of Electric Vehicle or EV technology, especially of the innovations being created at Tesla.
With that being said, Bloomberg New Energy Finance held its 3rd annual San Francisco Summit earlier this month. [2]
The summit examined the ever changing and evolving transportation sector and what we can expect over the next 10-yrs.
The event brought together 525 invite-only attendees from 16 countries representing the automotive, energy, technology and finance sectors, as well as national, regional and municipal govt's.
The Summit covered everything from electric and internal combustion engine or ICE vehicles to lithium-ion batteries, charging infrastructure, shared mobility services, autonomous vehicles, advanced materials, clean fuels, digitalization and clean aviation.
And here's one of most interesting factoids revealed at the summit.
They polled the audience in attendance and asked when automakers should STOP investing in NEW internal combustion or gas car engines.
As this chart shows a whopping 35% said automakers should stop making gas engines right now and 29% said they should stop by 2025 less than 5yrs from now. That means over 60% of respondents believe automakers should stop investing in new ICE platforms by 2025.
So, we may soon say good-bye to many automakers gas engines this decade.
4 – Tech Companies Are Going Green
As this chart shows major tech companies are going very green.
Meaning they are investing major resources into buying solar and wind.
BloombergNEF found that Google was the largest corporate buyer of clean energy like solar and wind in 2019 followed by FB, AMZN and MS.
In total "the companies signed over 200 power purchase agreements and contracted for almost 20 gigawatts of renewables last year – against less than 14 gigawatts in 2018.
The U.S. continued to lead the mkt, according to power purchase agreements. Power purchase agreements is "a legal contract between an electricity generator (provider) and a power purchaser (buyer, typically a utility or large power buyer/trader).
Contractual terms may last anywhere between 5 and 20 yrs."
5 – Where Are The Richest Places in America For 2020?
Get this, in America's Richest Town, $500k a year in annual household income Is now Below Avg.
In a recent survey, of the richest cities in the U.S., Silicon Valley area towns take 3 of the top 5 spots while Texas picked up two additional towns on Bloomberg's Richest Places annual index. [3]
This table below shows 20 of the 200 towns with the highest average household income.
For the 4th year in a row, Atherton, CA topped the list w/ an avg household income of $525,324.  Per the study, "In general, the East and West Coasts dominate the top-100 list. CA takes up 23 places, while the tri-state area of New York, Connecticut and New Jersey accounts for 32.
Middle America is slowly gaining some ground. States including Illinois and Minnesota added one new listing in this year's index, while TX gained two.
Altogether, 16 states are represented on the list, the same number as in previous years."
Monday Mail Bag
These questions/comments come from last month's Macro Monday report.
The first question came from Rolfe from Virginia Beach, VA:
Thank you so much for writing in Rolfe!  Thank you for kind words, I really appreciate it. God bless you too.
I must say that here at Bold Profits we are as Paul touts, bullish/optimist/and positive #BOP on the megatrends shaping America 2.0.
Which means, a technology company like Tesla is at the top of our list due to its great innovations not just with EVs, but also solar panels, batteries, Spacex, and the new tunnel visionary known as the boring co.
So, that's why we have such bold convictions on Telsa and where it's headed.
Our wonderful colleagues in other divisions may take a different stance, but if you're looking for a long-term bullish perspective, you'll find it here at Bold Profits.
The next comment is from Fred from Hackensack, New Jersey:
Thanks so much Fred, it's subscribers just like you that gives us the inspiration to aim to uncover and research the best most enlightening investing ideas possible.
Our last comment is from Wayne:
I'm so glad that you made the decision to join Paul and the bold profits team, Wayne. We are very happy to have you as a member of the Strong hands Family.If you'd like to follow me on twitter I can be found at AlancasterGuru.  If you have a Macro Monday mailbag question please feel free to send your email to boldprofits@banyanhill.com.
Until next time,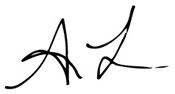 Amber Lancaster
Director of Investment Research, Banyan Hill Publishing
Sources:
[1]: Global Gaming Market Anticipated to Exceed $180 Billion by 2021
[2]: BNEF Summit 2020
[3]: In America's Richest Town, $500k a Year Is Now Below Average