TransMedics' $105 Million IPO Spotlights Organ Transplant Opportunity
---
Story highlights:
Global market for organ transplants: $29 billion.
Projected growth: $51 billion by 2025.
Investment profit potential: Double your money in a year.
---
The hits just keep coming for lucrative IPO investors!
This week, a Massachusetts company that created a high-tech organ transportation system closed its initial public offering (IPO) — sending its shares up 10.5%.
The company, TransMedics Inc., developed a game-changing device that keeps donated organs in near-living condition until transplantation. After the company went public, it's value soared to $105 million.
This tells me the organ-transplant biotech market is red hot. It also spotlights the incredible opportunities for investors who catch the IPO fever that is spreading like a virus across the country.
Our Bold Profits team of analysts has identified a great way to take advantage of the budding IPO mania and capitalize on the kind of lifesaving medical breakthroughs that TransMedics and other biotech and med-tech companies are developing.
Turn High Tech Into High Gains
In the time it takes you to read this article, another American will be added to the national organ-transplant waiting list. By day's end, 20 will die waiting for an organ.
And those numbers are rising every day. In fact, the global transplantation market is expected to explode by 2025 — growing from $29 billion to $51 billion. That's an annual growth rate of about 10%.
TransMedics is one of the biotech companies making progress in helping individuals who need a new heart, kidney, lung, liver or other organ.
The company recognized that the plastic picnic cooler — for decades, the go-to container for transporting organs — wasn't the best way.
So TransMedics has come up with a better way: a high-tech device that all-but-keeps organs alive as they're being transported from donors to recipients.
The new approach is already revolutionizing transplant procedures, saving lives … and making investors a bundle in the process.
TransMedics is just one of many biotech and health sector companies that are going public this year, offering investors the prospect of huge gains.
TransMedics' IPO is good news for investors who got in early. But it could also lead to huge gains later because the company is ripe for acquisition by a larger firm looking to capitalize on its market position — a buyout that would be a boon to shareholders.
Take Advantage of IPO Mania
Now, I'm not in a position to recommend you buy TransMedics stock. But you can take advantage of the IPO mania TransMedics is a part of by buying into an IPO-focused exchange-traded fund (ETF) that has been on a roll this year.
It's the Renaissance IPO ETF (NYSE: IPO).
This ETF buys pretty much every single IPO that came through over the last 100 days. It's an ETF, meaning it owns a lot of stocks and holds them for as long as two years.
The ETF is already up in excess of 33% this year — almost double the S&P 500 Index. And the Bold Profits team believes it's going to continue to go up.
If the trend continues, you could double your money in 12 months by adding it to your portfolio.
That's all I have for you today. Until next week…
To your health and wealth,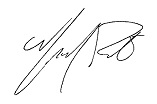 Nick Tate
Senior Editorial Manager, Banyan Hill Publishing