The 5 Stocks Hit Hardest by a U.S.-China Trade War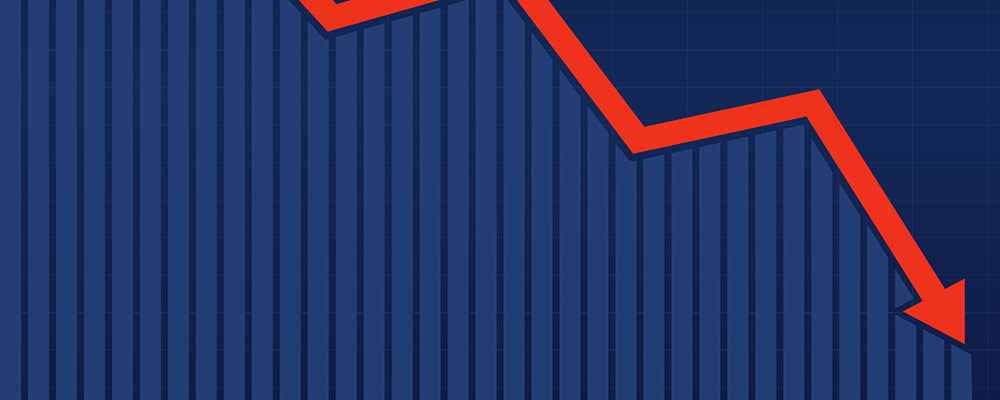 Some stocks are going to get hit hard because of President Donald Trump's trade war threats against China.
Unfortunately, some of these are among the most popular stocks.
Many investors, including some famous ones, are very exposed to these stocks.
When shares prices start to go down hard, investors are going to want to unload their ownership of these companies. And that means no one will want to buy them.
Already, these stocks are showing signs of weakness. For example, Harley-Davidson Inc. got rocked by 6% on Friday after it announced it will move some of its production overseas because of tariffs.
You'll want to get out now before the real selling and losses start happening.
So, which stocks should you be looking to sell?
My research shows five popular stocks are overexposed to China.
The No. 1 stock overexposed to China is Boeing.
Boeing, a blue-chip stock, generates about 13% of its sales from China. In the future, Boeing expects China to take nearly 30% of the 737 jets that it makes.
China can easily switch to competitor Airbus, a European company. This would crater Boeing's stock.
Apple is another stock to avoid. Apple gets about 25% of its sales from China. Apple also uses China as a manufacturing center.
Apple is uniquely exposed as a result of this. China can make it impossible to sell Apple's phones in China, which would destroy Apple stock.
China can also increase inspections on Apple's iPhone-making factories, and increase transportation fees to make it harder to get its phones to its global markets.
Bottom line, a trade war with China stands to cripple Apple.
Starbucks Corp. (Nasdaq: SBUX)
Starbucks is another popular stock that's overexposed to China. My research shows that Starbucks has over 1,540 stores in China, representing nearly 6% of its total stores.
China is the fastest-growing market for Starbucks. Starbucks is counting on China to make up for its slowing business in the United States.
So, a trade war is bad news for the company, and I believe it could truly whack its stock to new lows.
General Motors is also heavily reliant on China.
GM sold over 4 million cars in China in 2017. That's out of 20 million vehicles sold in total in China. And in its last quarter, GM's sales from China hit an all-time high.
China can easily move business from GM to local carmakers. It can do this by increasing incentives for buying local, and by making it harder for GM to build its cars in China through regulations and red tape.
Bottom line, GM is another stock to avoid until the issues with China are settled.
The last company that I want to tell you about is Walmart.
Walmart, like Apple, has double exposure to China. It operates 20 Walmarts in China, plus 14 Sam's Clubs, which have 1.4 million members. Sam's Club is growing at 10% a year in China.
Then, on the flip side, Walmart is a massive buyer of Chinese-made things. Analysts estimate that anywhere from 40% to 70% of things stocked at Walmart are made in China.
Once again, China can easily push its people to favor local stores, and look to make it harder for Walmart to source things made in China.
That would hurt China in a trade war, but you can expect lots of unusual things to be done.
Sell Your Shares Now
I believe these five stocks have among the most to lose in a trade war with China.
Now, some of these stocks are already going down. And some of you may have been thinking that this is a good time to buy shares. However, that's a terrible idea.
My GoingUpness system instead suggests that these stocks should be sold. That's because they are missing critical elements of GoingUpness. And my experience is that what follows in these cases is a long period where these stocks go down and keep declining.
Regards,
Paul Mampilly
Editor, Profits Unlimited