Top Biotech Stock Poised to Soar on FDA Action
---
Story Highlights:
We are living in a time when new viable biotechnology opportunities are poised to bound higher.
Paul Mampilly has found three power plays that will make his previous biotech gains (355%, 696% and 2,539%) pale in comparison.
I'll tell you how to gain exposure to 119 different leading biotech companies during this massive market breakout.
---
It only took a minute…
I was at lunch with my volunteer group one Sunday afternoon when there was a sudden commotion at the table.
I saw the effects of the incident in his swollen lips.
The culprit?
A small saucer of peanut dip on the table.
My fellow volunteer had suffered a terrifying food allergy attack. Luckily, he was treated and didn't suffer from anything worse than the swelling.
According to Food Allergy Research & Education, nearly 32 million Americans have food allergies.
This figure includes 5.6 million children.
Its data show that due to food allergies, a person is sent to the emergency room every three minutes.
And every year, approximately 200,000 people seek medical attention due to an allergic reaction from food.
What these numbers tell me is that there is a HUGE need and market for new biotech drugs that can stomp out some of these vicious attacks.
And today, I'm going to tell you that we might see this development in the near future.
The Biotech Peanut Allergy Catalyst That Can Send Stocks Soaring
A person who has a food allergy can experience a harmful immune response when exposed to the food they're allergic to. The symptoms can range in severity and can include swelling, itching, hives and even death.
Over 170 foods can trigger an allergic reaction, but according to the Mayo Clinic, peanuts are the most common food to cause severe allergy attacks.
But now, I have promising news for food allergy sufferers — especially for those who suffer from peanut allergies.
Right now, there are no FDA-approved treatments for peanut allergies.
Currently, the best recommendation the U.S. Food and Drug Administration (FDA) can offer is to avoid peanuts at all costs.
But, due to a new take on a biotechnology treatment known as oral immunotherapy (OIT), that could all change. People with a peanut allergy may soon be able to come in contact or even ingest small amounts with little to no adverse reaction.
OIT refers to feeding an allergic person an increasing amount of an allergen, with the goal of increasing the threshold that triggers a reaction.
This therapy does not cure peanut allergies, but it can make them more manageable.
This kind of breakthrough can act as a catalyst for a biotech stock. My colleague Nick Tate talked about this "X-factor" in a recent Bold Profits Daily that can send a biotech stock soaring.
And one biopharmaceutical company might be on the verge. Aimmune Therapeutics in Brisbane, California, is transforming the OIT treatment concept.
The company's founding executive chairman and former CEO, Stephen Dilly, put the OIT process this way in a CNBC interview:
What we're doing is taking a technique that's been around for a while called oral immunotherapy and we're making it widely available. The idea is that you give people the very protein that they're allergic to starting in incredibly small quantities they won't react to, and over time, you give them a little bit more and a little bit more until they can tolerate much more protein.
And just last month, an advisory committee of the FDA voted 7-2 to approve a new OIT drug, tentatively called Palforzia, for use in children ages 4 to 17 years.
Palforzia, a peanut powder, is Aimmune's answer to managing peanut allergies.
Over the course of six months or longer, patients are slowly given tiny amounts of the peanut powder daily.
The company's clinical trials have shown that, after the Palforzia OIT treatment, patients have experienced less severe allergic reactions when exposed to small amounts of peanuts.
The FDA's final decision on whether to approve the use of Palforzia for children and teens is expected in late January 2020.
Snatch up This Biotech ETF Before the Market Breakout
Aimmune is one of several biotech companies aiming to make a positive impact on people's health.
Per Global Market Insights, the global biotechnology market size is now approximately $482 billion and set to surpass $775 billion by 2024. That's expanding at a 9.9% compound annual growth rate.
A potentially great way to play this overall biotech-market breakout is by investing in the SPDR S&P Biotech ETF (NYSE: XBI).
This exchange-traded fund (ETF) holds 119 of today's leading biotechnology companies, including Aimmune, and gives investors diverse exposure to this growing market.
In all, we are living in a time when new viable biotechnology opportunities are poised to bound higher.
My colleague Paul Mampilly predicts a new biotech bull market is forthcoming. He has already found three power plays that will make his previous biotech gains (355%, 696% and 2,539%) pale in comparison.
So, now is an opportune time to grab the biotech bull by the horns and invest in these promising breakthroughs.
Until next time,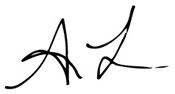 Director of Investment Research, Banyan Hill Publishing