Thriving in a Sharing Economy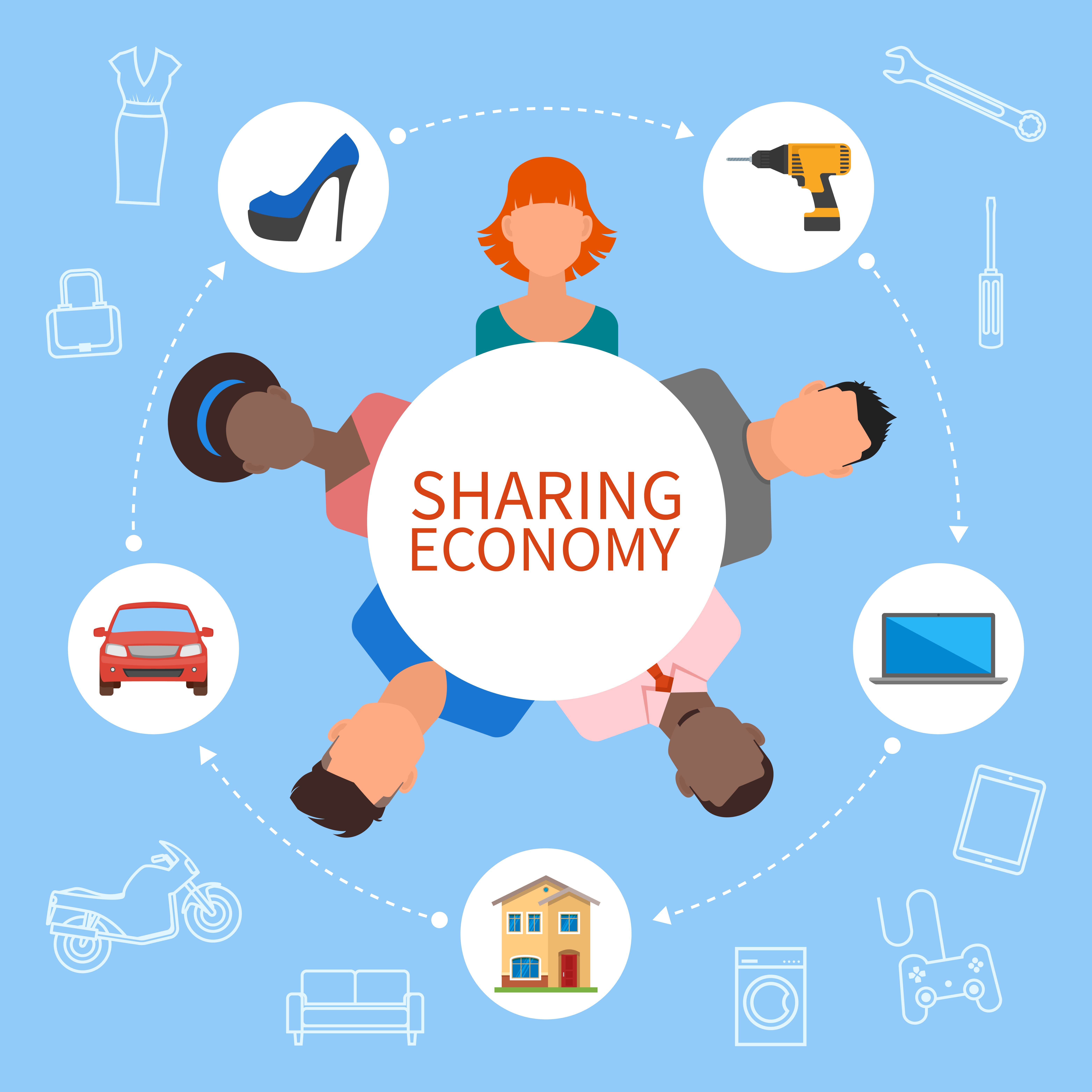 I had just recited "Stopping by Woods on a Snowy Evening" by Robert Frost in a giant auditorium in Mumbai, India. After my performance, I left the stage. I was supposed to find my way back to my parents.
But I was one of the last performers. The event ended, and people suddenly surrounded me. I couldn't find my parents anywhere.
I was 5 years old, and like any kid, I panicked because it seemed so scary. This was before cellphones, messaging or any kind of instant communication.
I wondered, how would I ever find my parents? Would someone kidnap me? Would I ever get home again?
Today, a situation like this is easily resolved. Many kids carry cellphones. People can now wear an identity bracelet for tracking purposes. Seniors with dementia and Alzheimer's are often monitored this way. Some parents do this with kids too.
And with a few taps on websites like Facebook, Twitter, Instagram and Snapchat, you can put the word out about a lost child. Word travels fast through these information-sharing networks.
In my case, after a panicky 15-minute search, my father found me and everything was OK.
Now sharing has gone far beyond just information and news. Today, we have an entire economy — the sharing economy based on technology — through which people can share cars, houses, planes, boats, tools, farm machinery, textbooks, food, office space and much more.
A Booming Sharing Economy
The sharing economy, according to PricewaterhouseCoopers, will swell to $335 billion by 2025 from where it stands at about $15 billion today. That's massive, representing growth of 2,133%.
And if you're a user of apps/services such as Uber and Lyft (car sharing), Airbnb (house sharing), JetSmarter (private planes), Boatbound (boats) or NeighborGoods (tools), you're part of this growth.
Already, the sharing economy has generated incredible winners. For example, Uber has gone from a startup in 2009 to a valuation of $66 billion today. That's bigger than the value of General Motors, Ford or Honda.
Airbnb, the leading house-sharing app/service, has gone from startup in 2008 to $30 billion today. That's bigger than Marriott or Hilton.
In other words, the sharing economy is generating massive winners.
The key, of course, is finding these stories, getting in on the ground floor and riding these investments to make your fortune in a short period of time.
The Generation Leading the Change
My research shows that the main reason for the rapid success of sharing-economy businesses like Uber, Airbnb and others is due to one thing: the rapid adoption by millennials.
The millennial generation is estimated to be aged between 18 and 34, and is the biggest generation in U.S. history — even bigger than the baby boomers — at 92 million.
Millennials have grown up with cellphones and technology. It's no surprise that they are choosing apps/services like Uber and Airbnb that seamlessly integrate technology for more choices and greater convenience. And surveys show that millennials are one of the biggest users of these apps.
The rise of the millennial generation is one of the mega trends that I've been telling you. And as more of this generation reaches maturity, their choices and preferences are going to drive fantastic investment winners … like Uber and Airbnb.
You can't buy into Uber and Airbnb because they are private companies. And in truth, these companies are so highly valued that you wouldn't want to jump in now.
What you really want is the next big sharing-economy winner that will benefit from millennials. Through my analysis of the millennials, I will be on the lookout for the next opportunity created by this massive new generation of spenders.
Regards,


Paul Mampilly
Editor, Profits Unlimited