The IPO Boom: Profit From the Going-Public Trend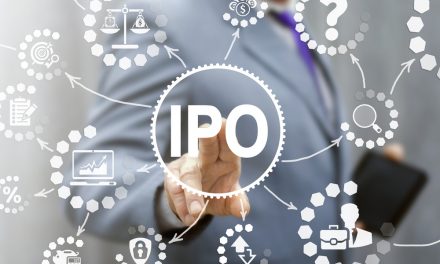 Uber, Pinterest and Zoom are all planning to go public in the weeks ahead.
They are following the lead of Lyft, Tradeweb and Levi Strauss, which issued IPOs (initial public offerings) this year.
If it seems like more IPOs are making headlines now than in recent years, it's not just your imagination. New federal regulations have led to a drought in IPOs, as companies have looked for other ways to raise capital.
But the resurgence of IPOs this year — and more expected in the months ahead — provides new opportunities for investors to profit.
Paul Mampilly noted single-stock IPO purchases aren't the only way to go. A wiser strategy: Buy into companies that stand to gain from IPO offerings because they invested in those companies before they went public.
That's the kind of unconventional yet innovative thinking that is a hallmark of Bold Profits recommendations. And with a boatload of companies slated to go public this year, the timing couldn't be better.
In this week's Bold Profits Daily updates, we pinpoint some IPOs to watch for, and our team of analysts and experts offer insights into other promising investment strategies.
Week in Review

Monday, April 8: Paul Mampilly, Amber Lancaster and Ian Dyer join us on video to explain why Semiconductor Stocks Soar to New Highs: The ETF to Buy Today in this week's Market Talk. Paul explains that semiconductors are the base of many of our Bold Profits mega tech trends and spotlights the newest IPOs in the tech sector. Amber and Ian add that new jobs and manufacturing figures signal the overall strength of the U.S. economy and several key tech industries. Click here to watch.
Tuesday, April 9: Paul Mampilly provides a surprising update on a new high-tech pizza venture in 3D-Printing Stocks: Nearly as Good as Printing Money. Paul notes 3D printing has revolutionized the auto, aviation and medical-device industries and is now moving into baked goods and pizza. Click here to watch and for Paul's tip on an exchange-traded fund (ETF) that lets you sink your teeth into this mega trend.
Wednesday, April 10: Amber Lancaster reveals a new needle-free way to treat blood-sugar problems in New Diabetes Devices Are Simple, Painless, Affordable. She explains that new continuous glucose monitoring devices are game changers for the 30 million American diabetics. Click here to read Amber's report.
Thursday, April 11: Ian Dyer reports Clean Energy Storage Demand Is Surging 1,445%! As prices for renewables like solar and wind continue to fall, Ian notes that we're starting to see legitimate efforts to make clean energy a reality on a global scale. Click here to read Ian's take on a great way for investors to capitalize.
Friday, April 12: Nick Tate takes a closer look at the rise of telemedicine in 2 Picks to Capitalize on Telehealth Growth. With "teledocs" giving the old-fashioned house call a new high-tech twist, now's a great time to capitalize on the investment and health care opportunity telehealth presents. Click here for Nick's take on two ways to capitalize.
Raving Customers
Our Bold Profits team met last week to talk about how we can consistently do things better for our readers.
"Raving Customers" is our No. 1 objective. We know that when you're happy, the rest falls into place.
Toward that end, we'd love to hear from you about how we're doing — and how you're doing — in getting you closer to your financial goals. If you'd care to share your story, and your experience, we'd love to hear from you.
Just drop us an email at boldprofits@banyanhill.com.
Until next week,
Your Bold Profits Team