It's important to adjust expectations as news is released. After all, the news becomes facts, and your expectations get shattered.
That tends to be the case every quarter when it comes to U.S. gross domestic product (GDP) growth.
There's no doubt our economy is just sputtering along, which isn't necessarily bad. But the fact it continuously fails to live up to set assumptions is problematic.
Take the latest GDPNow forecast from the Atlanta Federal Reserve. Its projection of 2.7% GDP growth in the second quarter isn't the main story. The plotline to that point is…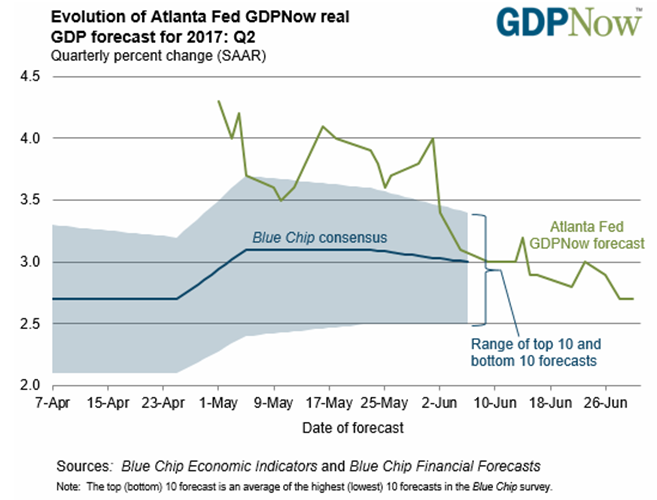 This is not an anomaly either.
A similar chart pattern showed up in the first quarter too, as well as in the third quarter of 2016, the second quarter of 2016, the first quarter of 2016 and the fourth quarter of 2015. Clearly there is a history here.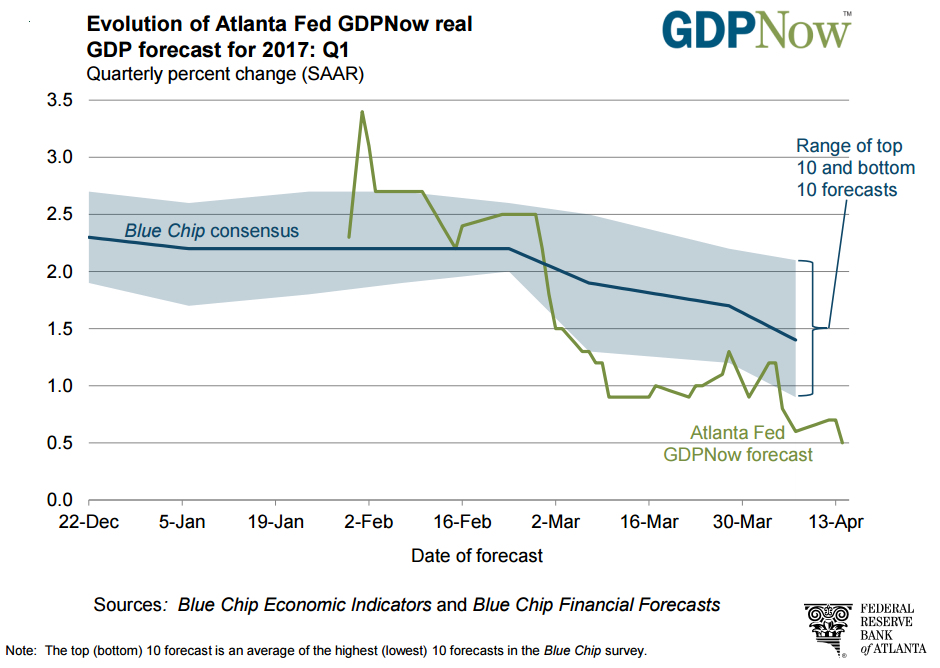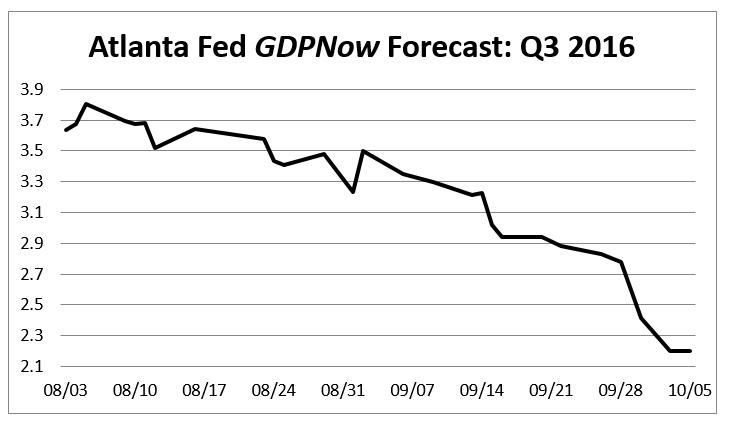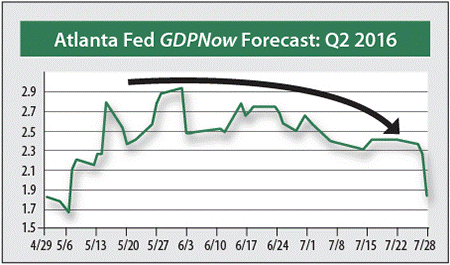 This isn't a good sign, because in order to have the first GDPNow plot, the Atlanta Fed is using assumptions about data that isn't available, and then correcting it when the data is released. That means those base-case assumptions are often far-fetched projections that our economy fails to live up to.
This isn't a new discovery, but it's a pattern we have to break out of to turn our economic situation around. We have to outperform the base-case scenario at some point, or another recession could be imminent.
Regards,


Chad Shoop, CMT
Editor, Automatic Profits Alert