The Amazon of Cars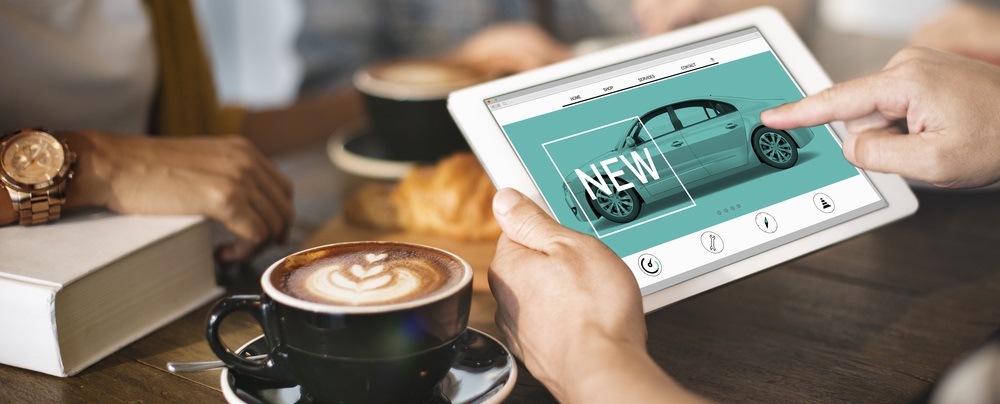 "My car is on its last legs," my friend Jim told me recently.
Jim is 26 years old, single and just getting on with his career.
He works for a major biotech company in the area.
Jim, like many people in the millennial generation, has been forced into working internships and then as a contractor. Because of that, he's been frugal and careful with his money.
Paul Mampilly's Profits Unlimited Hits 60,000 Subscribers
Now, though, he's beginning to make real money. And he's ready to junk the 15-year-old car that he got from his mom.
Millennials are often called "digital natives" because they've grown up with computers and the Internet their entire lives.
They've also grown up with most things being available to buy online. Think Amazon, Netflix, Google and Facebook.
So, Jim seemed genuinely shocked when I told him that, until recently, there was no way to buy a new car, or even a newer used one, online. He'd have to email a dealer and work out the details through a phone call. Or even worse, go to an auto dealer showroom and have to haggle and bargain.
Today, though, there is a company that's being called "the Amazon of cars." It's looking to do to car dealers what Amazon did to retail stores … which is to absolutely crush the living daylights out of them and make many go bust.
If this company can do what Amazon did, it's going to be a huge winner in the next decade because most millennials want nothing to do with car dealers. They would love nothing more than to order a car online and have it delivered to their door. And now there is a company that does exactly that … and it could be an incredible winner if you're using the right strategy to buy it.
Car Buying Made Easy
The Amazon of cars is a company called Carvana. Carvana's goal is to make car buying easy for millennials like my friend Jim, who has never bought a car before.
If you go to Carvana's website, you'll see that buying a car using their site is as easy as using Amazon. And they deliver the car to your driveway. You're allowed to keep the car for a week before you're committed to buying it. In other words, you get one week to test-drive your car. There is no restocking fee as long as you live within 100 miles of one of Carvana's service areas.
And if you live outside Carvana's delivery areas, they'll give you $200 for airfare so you can collect your car from one of its "vending machines," which are located in 23 cities.
Best of all, there's no haggling or bargaining. Prices are firm, and you know exactly what you're buying from the website.
As someone who has painfully endured buying cars through auto dealers … I can tell you, I'd take Carvana's way anytime. And my friend Jim plans to use Carvana when he's ready to buy.
For my money, I'd say it's a good bet that many other millennials are going to choose Carvana too.
In the Catbird Seat
Carvana is a young company. It was founded in 2013 and saw sales skyrocket to $365 million in 2016. That's up 180% from $130 million in 2015, and up 769% from $42 million in 2014.
On April 28, Carvana went public at $16 and has since crashed by 40%. Now, that's no shock to me because I know that many high-growth initial public offerings (IPOs) like Carvana can flame out right out of the gate. However, this could permanently scare people into never owning the stock again, even though Carvana is a good business that's going to capture a huge market share of car purchases from millennial buyers.
That puts experienced investors like me "in the catbird seat" because I know the games that investment bankers play with IPOs … pricing them to either soar or crash depending on what's in it for them.
This is why I'm going to watch and wait for the right moment to buy Carvana … getting it dirt cheap and right before it's about to soar higher … to give investors Amazon-like gains in the future. It's a special strategy that I've used in the past to get into Netflix and Google and make gains of hundreds of percent.
This strategy, which I call True Momentum, captures the exact moment when a stock can soar higher … and it's one that I plan to use for companies like Carvana in a service that my publisher is launching later this month. If you're the kind of investor who likes big gains, then you should be on the lookout for more announcements about my True Momentum service.
Regards,


Paul Mampilly
Editor, Profits Unlimited
P.S. My publisher just launched Matt Badiali's natural resources service, Real Wealth Strategist. As an industry insider who travels around the globe to visit mining sites and meet with executives, Matt's able to stay on top of new opportunities … such as a massive deposit of a "magic" metal that's going to cause one mining company's stock to soar into the stratosphere. Click here to learn more about Matt's exciting new service.