Tesla's 1-Day Stock Pop Was Not a Fluke
Before you listen to the naysayers bash Tesla's one-day stock pop, I'm going to tell you something that everyone needs to hear.
Tesla is not just a car company.
It's so much more. Tesla is actually an artificial intelligence and battery company.
Its cars are more like computers on wheels. And big moves in Tesla's stock price like the one we saw this week are clear proof of America 2.0 — the new pushing out the old.
Forget a "Tesla killer." There's not one. And TSLA $4,000 is getting closer and closer.
Tesla is helping to drive the Fourth Industrial Revolution.
And it's going to bring even bigger gains for investors who believe in this new-world stock.
Watch my Iancast today for all the details, including how you can get the leading America 2.0 stocks in game-changers such as Tesla, cannabis and bitcoin.
Tesla Stock Surge Was Not a Fluke
A lot of people bought Tesla stock at the top as usual. It's come down a little but as per usual panic tends to get to people. Some investors believe that the stock price is going to go back to $300.
We don't see that.
CNBC is constantly bashing Tesla. Their analysts say Tesla doesn't make as many cars as ford or GM so the valuation is ridiculous.
But they miss the point. Tesla is not a car company like any other car company in the world.
Tesla is an AI and battery company that just happens to use that technology for cars.
It's a completely different market.
The current car market is dying while the AI and batteries markets grow.
That's what Tesla has and you can see it in their past growth and their current growth projections. They are way higher than anyone else.
Plus, Tesla is self-reliant. They make a lot of their own technology and don't rely on a bunch of other companies to make or break their success.
That's great for their business too. It shows they have the technology to continue to grow and evolve into whatever is next.
What About The E.V. Competition?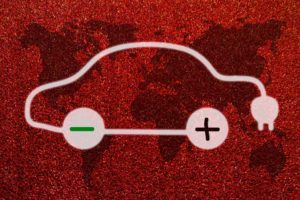 We have a friend who is a big fan of ICE (internal combustion engine) cars. He's constantly sending us the doom and gloom news about Tesla.
He says, "What about Toyota?"
Listen, no horse and buggy companies made it as car companies. That's true for every innovation.
Then he says "It's still a car."
No it's not, it's a computer on wheels that's powered by a battery. It's not a car in the traditional sense at all.
The issue for traditional car companies is not that they are so far behind, it's that they are never going to catch up.
It's just not going to happen.
Traditional car companies have a completely different mindset.
The economics of electric cars are different, the business model is different, the people it attracts to work there are different and the margins are different.
Traditional car companies like Ford or Chevy have a 2% profit margin.
Once Tesla scales up, that margin could get up to 30%.
The truth is that thus far there is not a single real Tesla competitor that is anywhere near production.
No other electric car manufacturer is ready to compete against them, and traditional car manufacturers have too much invested in their current infrastructure.
How High Will Tesla Stock Rise?
Tesla's stock surged to an incredible $900 and has flattened out around $700, where it may stay for a while.
But high of $4,000 or $7,000 is not out of the question considering what they have accomplished in the last several years and the projects they are working on.
The Model 3 which has a 10% market share. They have self-driving capabilities and they are really the only car that has that out on the road right now.
We own Tesla in Profits Unlimited. We are in at about $350. When I put it in people said, "You are late. You already missed it."
We had some internal debate within our broader Banyan Hill company and I think we are still very much in the minority of being bullish on Tesla.
On the flip side, the folks who love Tesla, really love it. Both Ian and Paul have ordered a Cybertruck and I cannot wait. Bottom line on Tesla, there was a spike driven by margin calls.
Is The Bitcoin Bullish Blast Boogus?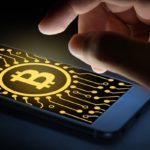 A lot of alt coins are rallying in the crypto market which is a good sign.
Ethereum, Litecoin, Dash and these other big ones up 20% in the past week.
That's bullish indicator for Bitcoin because when Bitcoin rallies alone it's usually means there's not market-wide support.
The crypto market is very similar in that way to the stock market. If you only have few stocks going up and carrying the whole market, that's not a good sign.
The fact we are seeing these other coins go up even more than Bitcoin is a really good sign.
I think it leads to higher Bitcoin gains going forward, especially in a rally pre-Halvening.
This morning, there were a number of unheard of, tiny coins, that were up 50% or 100%.
Bitcoin is the grandfather of it all. Without that, none of this begins. I feel like one of the things that is a central element of my America 2.0 thesis is that we're going to look back at 2020 and say, "Can you believe that?"
We put the version of Bitcoin you can buy in the stock market in Profits Unlimited about 10 days ago. It's already up 10% or so. On a broader basis, the next issue of Profits Unlimited we are going to take that as a stepping stone and go deeper into fintech.
The Cannabis Gold Rush Has Ended – Now Is The Time To Invest
There's a lot of restructuring happening in the cannabis space.
Any time there is a huge new industry, like the cannabis industry, everyone is trying to get in.
Everyone wants to do it as quick as possible and the stocks go parabolic.
Then reality sets in and the stocks go down. The companies have to restructure because they realize they tried to do too much too fast.
Aurora, a major company in this space, is laying off some of their workers and one of their executives dropped out.
They are cutting costs because they realized they tried to do too much. It's growing pains for any kind of new industry.
We haven't seen something that's completely new in food or agriculture in a long time.
Cannabis is a totally new thing for that space. It's going through growing pains right now.
The Gold Rush moment is over and now people are doing a lot of sensible things that would make you even more optimistic.
From a company-by-company perspective they are restructuring their operations, making themselves more efficient and looking to save money.
The big opportunity is on the other side, the demand side. Things are only getting better.
It's a capitulation moment. Earlier last year was, I believe, the bottom for pot stocks in general.
You are going to have individual cannabis stocks that go lower, but as a whole I think it's a really good time to buy in.
I predict that ETFMG Alternative Harvest ETF (NYSEArca: MJ) is going to go up 100% this year.
One reason why I am picking this stock is that I am noticing pretty close near the bottom you get the most ridiculous nonsense out of Wall Street.
Regards,
Ian Dyer
Editor, Rebound Profit Trader