Tesla Is in the Lead as Automakers Race to Go Electric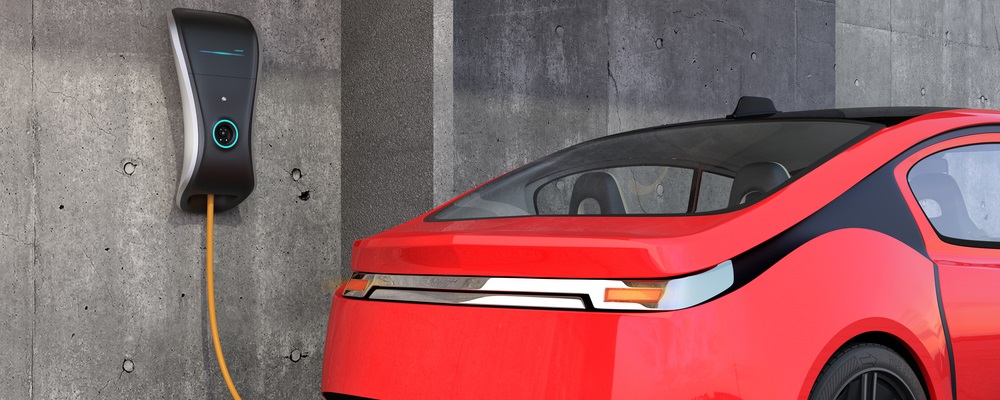 "So, we can plug the car into the wall?" my daughter asked me.
"Yep," I told her. "We'd need a special outlet, but it can plug into the wall right here at home if we want."
My daughter's eyes got huge. "That's so cool!" she said.
I couldn't agree more. I'd just told her about the new electric car that I'd preordered, but I explained she would have to be patient because we wouldn't be getting it right away.
The car I'm talking about is, of course, the Tesla Model 3.
The minute I heard that Tesla Inc. (Nasdaq: TSLA) was taking orders for the Model 3, I jumped at the chance to reserve my own because I knew the demand was going to be through the roof.
It turns out I was right: Within days of opening up its newest model for preorder, over 400,000 customers had put down a $1,000 deposit to reserve their spot in line.
I've written before about how I believe the Model 3 is going to completely turn the auto industry upside down, and that's because Tesla is offering the first practical, affordable and highly desirable electric self-driving car.
The Model 3 marks a transformative moment for Tesla because it puts the company at the forefront of the next great car revolution: the electric engine going mainstream.
Already, there are signs of this trend beginning to take place.
The Demise of the Combustion Engine
Volvo, the Chinese-owned Swedish automaker, announced last week that starting in 2019, it will only make fully electric or hybrid cars.
The president of Volvo, Håkan Samuelsson, said in a statement: "This announcement marks the end of the solely combustion engine-powered car." Now, this statement may sound a bit extreme to you, but I can tell you that this is just the tip of the iceberg for this emerging trend.
A Bloomberg forecast predicts that plug-in hybrid and electric cars will account for 54% of global car sales by 2040, which will be brought on by more affordable models and government-backed incentives for people willing to make the switch.
France, for example, just released an ambitious proposal to do away with gas- and diesel-powered vehicles entirely by 2040, and it's offering assistance to lower-income populations to help them make the transition.
This comes from the growing need to deal with dangerous air pollution that's choking not only France, but also many other countries around the world.
Better Performance, Better Quality
While it's inevitable that other competitors will come into the electric vehicle market, I believe that Tesla will continue to lead the pack in the years ahead.
The company already claims 29.9% of the plug-in market, according to Inside EVs. That's almost double the market share of Ford, the second-place automaker, which took just a little under 16% of total sales.
But what's great about these numbers is that they don't take into account the new Model 3, so Tesla should dominate even more of the market space once mass production of the Model 3 really gets underway.
One of the reasons that Tesla has such a leg up over its competitors is that it offers an impressive mileage range — the new Model 3 will last a stunning 215 miles per charge and is going to be something that fits into many people's comfort zones.
The Model 3 is also very affordable, coming in at $35,000, which is the estimated average price of a car in 2017, so it can open up a whole new market for people previously worried about an electric vehicle that comes with a hefty price tag.
Finally, the launch of the Model 3 has made Tesla into a mainstream brand, much like Coca-Cola, Apple or Google. In fact, Tesla is the only new car company in the modern era to break into the top 100 brands, as measured by Interbrand.
So not only do I believe that Tesla is going to become a front-runner of the automotive industry, but I believe that it has the power to become as big as Apple was when it first launched the iPhone.
And we can see how mainstream the iPhone has become these days, with more than 700 million iPhones currently in use worldwide, according to an estimate from a BMO Capital Markets analyst.
One More Important Note
Now, I don't recommend that you go and buy into Tesla right away because of what I've just told you. That's because Tesla is a very volatile stock that's sensitive to people's changing opinions. It also takes time for innovative companies such as Tesla to show the stock market that their businesses can generate long-term returns.
That said, I am tracking Tesla to see when it might be appropriate to recommend it in my Profits Unlimited service. In the meantime, you can still get in on the general trend toward electric and self-driving cars by owning the VanEck Vectors Semiconductor ETF (NYSE Arca: SMH). This is an exchange-traded fund I've been telling you to buy since June 2016, and it's been a truly great performer.
Regards,


Paul Mampilly
Editor, Profits Unlimited