Amber's Macro Monday — Tesla Fuels 2020 Solar Opportunity
Hello Bold Profits Nation!
For this month's installment of my Macro Monday — covering "The Fabulous 5" most fascinating economic charts I've seen this month — I'm featuring surprising news from Tesla that stunned the markets.
This could also be just the trigger needed to send Paul Mampilly's new energy prediction soaring in 2020.
My Fab 5 this month also reveal:
How much Americans plan to shell out this holiday season, based on a new survey from the National Retail Federation and Prosper Insights & Analytics.
Why Tesla's stock price shot higher, zooming past $300 a share..
The surprising energy market Appalachia is dominating, according to the U.S. Department of Energy.
What's driving down the cost for renewable energy — and how fast it's falling.
Amber's Macro Monday October 2019:
These Mega Tech Trends Boosting the Economy
Strong Housing, Solar, Tech Trends Boosting Economy
Hello Bold Profits Nation!
And welcome to the first episode of Amber's Macro Monday right here on the Paul Mampilly YouTube channel.
I'm Amber Lancaster and this is a new monthly video series that will aim to cover the most captivating and the most thought-provoking economic charts that crossed my radar over the last few weeks.
Before I begin, I must tell you, the idea for this series stems from several meaningful conversations I had with Banyan Hill Bold Profits subscribers at our annual Total Wealth Symposium, earlier this month in Amelia Island, Florida.
One subscriber, in particular, that I had the great pleasure of meeting at the Total Wealth Symposium really helped sparked the brainchild for this video.
She told me she really likes the charts I present in our Monday Market Talks and wished I could spend a little more time on them.  So, if I see and/or made aware of an unmet investment need from our readers, I'm going to do my very best to have it fulfilled.
So, Ms. Evelyne, I'm dedicating this first video to you.
First off, if you're like me, I find that charts are a fantastic way to visually tell the story of compelling raw data and statistics.
So, over the next few minutes we're going to look at what I like to call The Fabulous 5.
The Fabulous 5 are the 5 most fascinating charts I've seen this month.
With these charts I'm going to review what makes them so interesting.
How they interact with the U.S. economy.
So, let's get started with Fabulous Five chart #1.
Cintas Corp, a Cincinnati, Ohio based industry leader in the design and manufacturing of uniforms for employees in the Automotive, Foodservice, Healthcare and Hospitality industries may be a new U.S. economic recession indicator.
That's right, according to Bespoke Investment Group, Cintas Corp could potentially be an "economic bellwether."
Bespoke noted that the commercial services company just had an earnings triple play. The company earning per share and revenue surpassed estimates reaching record highs.  And the company also raised forecasts for the year.  So, what does this mean in an economic sense?
Well, per Bloomberg data, "Anyone seeking "a reasonable gauge on the U.S. business environment" can find one in Cintas Corp."
In all, as this Cintas stock price total return chart shows, the company's shares have skyrocketed since March 2009, up nearly 1,600%. So, that leads me to Fab 5 chart #1.
This chart shows that Shares of Cintas keeps marching on and that the largest business uniform supplier stock price appreciation bodes well for the U.S. economy.  Taking a closer look at the chart you'll see 3 red shaded column areas that indicate past recessions.
What makes Cintas a possible economic bellwether is that just prior to a recession, Cintas stock price usually declines significantly, but as you can see as of the latest share price chart Cintas stock continues to move higher, plus the company reporting raised company guidance for the year is a positive sign as of right now.
Moreover, Bespoke noted that it would be "a bit of a head-scratcher for the economy to enter a recession in light of Cintas's current performance."
Fab 5 Chart #2 spotlights the august rebound in U.S. new home sales.  In all, new home sales came in at a faster rate than projected as this chart shows.  This is all while we saw a decline in mortgage-rates.  According to the commerce department, People signing contacts for new single-family homes rose over 7% to more than a 700,000 annualized pace.
Per Bloomberg data, this increased rate beat economist forecasts and reached a cycle high based on a 3-month moving average basis as noted by the green arrow in the chart.
If you like pizza, Fab 5 chart #3 is for you and I must caution it's not a good way.  Check out this red arrow in the chart. According the North Dakota Wheat Commission and Bloomberg, due to earlier significant rainfall that hindered farmers wheat planting in the northern U.S. Plains, more rain is "preventing harvesting of a variety of wheat used to make bread and pizza crust."
Therefore, what is known as spring red wheat futures in Minneapolis rose more than 8% over the past week. What this means is that you next pizza pie purchase may be a bit more expensive.  We shall see.
Fab 5 chart #4 is all about surprises.  Economic surprises to be exact.  Bloomberg's economic surprise index recently climbed above zero for the first time this year.  You can see that breakout denoted by the green arrow and green circle in the chart. In a Bloomberg Television interview, Wharton School of the University of Pennsylvania professor Jeremy Siegel, stated "I don't see any signs of deterioration in the economy."
This positive turn in the surprise index shows that economic data is beating forecasts and in turn may add fuel for mid-term future gains in the S&P 500.
And finally, Fab 5 chart #5 is all about letting the sun shine in.  If you're thinking about installing Solar roof panels on your home now may be a great time to do so.  Per EnergySage, the average cost for a U.S. homeowner to install rooftop solar systems continues to fall.  The price is now $2.99 per watt.
As you can see in this chart, this is a 23% price reduction from five years ago.  Simply put, this means more up-front savings for homeowners.
So, that concludes this month's edition of Amber Macro Monday.
Thank you so much for watching.  Until next time, take care.
Before I sign off, if you like what you see here, please subscribe to the Paul Mampilly YouTube channel and follow me on Twitter @ALancasterGuru.
Until next time,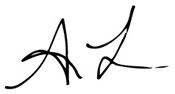 Amber Lancaster
Director of Investment Research, Banyan Hill Publishing