Warren Buffett's Moats Are About to Go Bust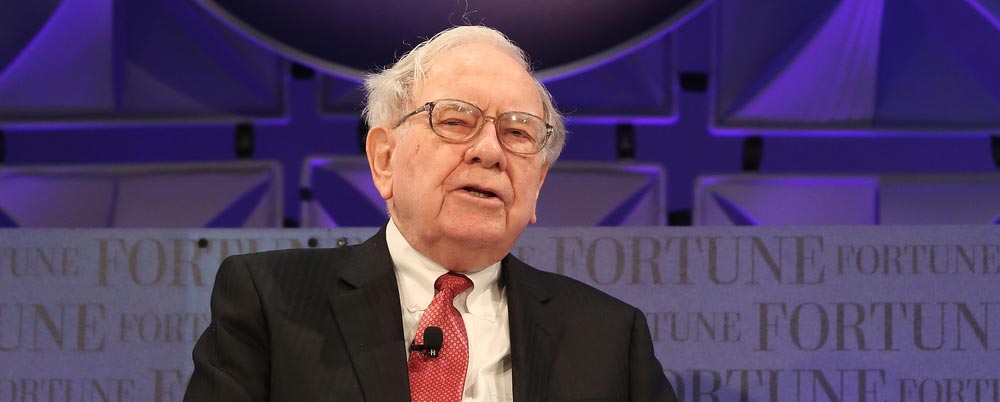 "Moats are lame," said Tesla CEO and billionaire Elon Musk, referring to Berkshire Hathaway CEO Warren Buffett's central investing philosophy.
A moat in this case means a business that has little or no true competition.
Musk kept trolling Buffett by saying: "If your only defense against invading armies is a moat, you will not last long. What matters is the pace of innovation. That is the fundamental determinant of competitiveness."
Buffett fired back at Musk from his stronghold in Omaha, Nebraska. "Elon may turn things upside down in some areas," Buffett said during the Berkshire Hathaway meeting in Omaha. "I don't think he'd want to take us on in candy."
Buffett owns See's Candies, and he believes that people who buy See's candy will stay loyal even if a new company comes in with either better, similar, cheaper or different products. In other words, it has a moat.
In reply, Musk tweeted:

Is this just a bit of fun between two mega-billionaires? Or is there something more important going on here?
Innovation and Disruption
Most people are going to side with Buffett on this. However, I believe that Musk is right.
Moats in the way that Buffett defines them are lame. Moats are lame because in a period of innovation and disruption, moats are a huge target for new businesses.
Jeff Bezos, Amazon CEO and mega-billionaire, said essentially the same thing when he said: "Your margin is my opportunity."
You see, moat businesses, which Buffett loves so much, have high profit margins and charge a premium for their products. They can do this as long as no one comes to compete with them, if they can get the government to protect them, or if they develop such a dominant position that people are afraid to support a competitor.
Moats worked when it was hard to start a business. When capital costs were high and manufacturing was hard to source, and when marketing and distribution costs were also big, a large company had a massive advantage.
However, today, it's easy to start a business.
You can get access to capital from crowdsourcing websites like Kickstarter and Indiegogo. You can even get crowdfunded loans from LendingClub and Prosper.
Manufacturing a product on the cheap is as easy as designing it on your computer, prototyping it on a 3D printer and sending the file to a manufacturer that lists on Alibaba to make it for you.
Social media such as Facebook, Twitter or Google AdWords offer cheap marketing, and distribution through a drop shipper like Shopify can get you through the early launch till you need to scale up.
The Great Mega Trends of Our Time
Bottom line, I believe this is a terrible time to invest in Buffett's moats.
I believe that because these moats are illusions when you consider the ways that starting a business has changed.
In other words, you had moats in the first place because all of the things I just described used to be hard to get or do. But today, many, if not most, of these barriers are either much lower or nonexistent.
Tesla CEO Elon Musk
This is why I believe Tesla CEO, Elon Musk's innovation philosophy will beat out Buffett's moat strategy.
Now, this will come as no surprise to the readers of my publications, where we focus on the stocks of companies that are pursuing innovation, opportunity and growth through the great mega trends of our time — the Internet of Things, precision medicine, new energy, artificial intelligence, fintech and others.
In fact, over the next five years, you'll see this play out in dramatic effect as Buffett's moats go bust, and Musk's and my innovation companies soar higher.
Regards,
Paul Mampilly
Editor, Profits Unlimited