Profit From The Telehealth Market Sector's 400% Growth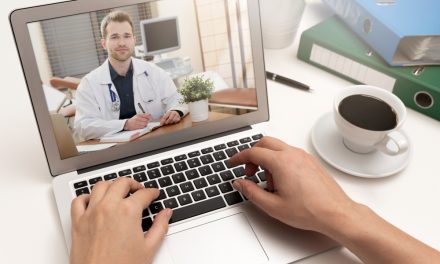 Being married to an emergency room nurse, I can't really complain about the waiting time at hospitals.
After all, there are about 327 million people in the United States compared to 6,210 hospitals. So in that regard the crowded waiting rooms make a lot more sense.
That works out to about 52,657 people per hospital. And in some states there are over 100,000 people for each hospital.
So while I do understand the waiting time, this doesn't change the fact that it's still not fun to wait hours to be seen by a doctor.
However, that's not the only issue with the current state of the hospital system.
Because 20% of our population live in rural areas and are spread out, hospitals in these areas don't make enough money and are shutting down.
So far, this means about 52 million Americans are more than 30 miles away from their closest hospital.
And in the rural hospitals still left, emergency staff is typically on call. So even if you live near a hospital, you're not guaranteed help when you arrive.
Thankfully, there's a new technology called telehealth that's been making huge leaps the past few years. And it's already having a huge impact on these issues.
A Huge Step in the Right Direction
Telehealth is having a video chat appointment with a physician.
These services are available around the clock and provide a great alternative for a lot of patients.
It can be particularly useful for things like follow-up appointments. Regular checkups for people with chronic conditions are also a great use for telehealth.
However, the most popular use for telehealth is behavioral health appointments, or telepsychiatry.
The United States has a huge shortage of psychiatrists. But with telehealth, people will be able to connect with professionals from all over the country on a much more flexible schedule.
Right now, there are about 26 million Americans with mental health issues that are not currently seeking treatment. So, having professional help on your smartphone at any time is a huge step in the right direction.
One company in telehealth that we track in our True Momentum service estimated that expanding its services to cover behavioral health issues would increase its patient base by 320%.
Health Care's Biggest New Service
Right now, we're seeing huge adoption of these exciting new services all over the country.
It's beginning to become the new standard in private practices. It's even been estimated that 51% of psychiatrists are now using telehealth just to keep up with competition.
That level of adoption makes it the biggest new service in all of health care.
Telehealth took another huge step forward just a couple weeks ago.
As of April 5, people who enroll in Medicare Advantage plans will be allowed to use telehealth services. That's applies whether the person's in their own home or an assisted-living facility.
This is a huge increase in convenience. Now people in places like nursing homes can receive all kinds of care from a wide variety of professionals without having to travel.
These facilities also have about 36 patients for every nurse, so it will make sure that they are getting the proper attention.
Extra Convenience for Rural Areas
Another big adoption of telehealth is through the Department of Veteran Affairs (VA). The government agency is actually a global leader in this industry.
In 2018, over 1 million telehealth appointments were made by VA patients, over 160,000 more than 2017.
VA members can access professionals in over 50 specialties all from a smartphone app. And they can also send real-time data such as blood pressure, blood glucose levels and heart rate to the physician.
This ties back to the extra convenience for rural areas as well. About 45% of VA members who use telehealth are rural and may not have previously had access to quality health care.
How to Invest in Telehealth
With the state of the current health care system, telehealth has nowhere to go but up from here.
It was estimated to be about a $23.56 billion industry in 2017. But by 2025 that number is set to explode to $118.13 billion.
That's 400% growth!
Because telehealth is mostly being used by big programs like the VA and Medicare, not a lot of investment opportunities exist just yet.
However, a great way to profit from it is the iShares U.S. Healthcare Providers ETF (NYSE: IHF).
Final Thoughts
It's clear that telehealth will play a big part in the future of health care. Over 70% of health care providers are already offering telehealth services.
And of course, as more people take advantage of telehealth's convenience, more investment opportunities will pop up.
Regards,
Ian Dyer
Editor, Rapid Profit Trader