Bold's Super Bowl Showdown: Growth vs. Value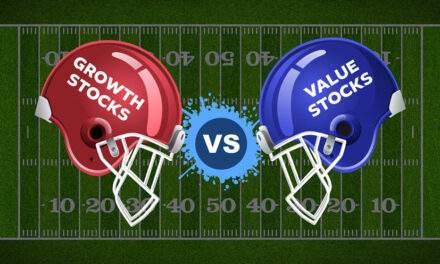 It's game time!
This is our Super Bowl — the ultimate Bold Profits showdown.
Growth stocks vs. value stocks.
Growth stocks have taken a beating. You might even consider them the underdogs right now.
Value stocks might seem like the safe bet. But — and you know this — we disagree.
First of all, there's no such thing as a safe bet in investing. There's always risk. And it takes guts to invest.
People will retreat to value when they're scared.
But here's what we know.
Tomorrow is going to keep on coming. With it, innovation … technology … growth. Disruption will send value stocks straight to zero.
That's America 2.0. And growth stocks will be the winners. At least, that's our bet on this showdown. What's yours?
If you want to see our America 2.0 stock recommendations, check this out and see why.
Catch Some New 2022 #BOP Forecasts
Love it, hate it, (maybe just like it?), we are BULLISH, optimistic and positive for 2022.
So whether you need some strategies to manage the volatility and gain Strong Hands, or some opportunities for the rebound, keep reading…
Regards,