Latest Insights on 6981
The Market Doesn't Show It, but Crypto Is Booming
Here's why we can expect to see growth in new and existing crypto projects.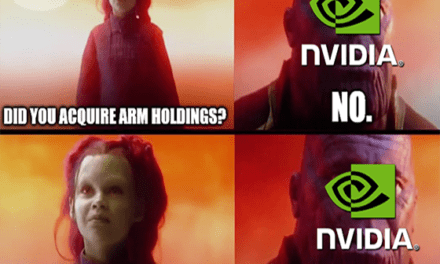 Nvidia Strong ARM'ed, Take-Two's Tango & Peloton's Pain
Nvidia: Dis-ARM'ed & Dangerous Well, Great Ones, I think we all saw the writing on the wall on this one. Nvidia (Nasdaq: ) has officially abandoned its $40 billion cash-and-stock ARM Holding takeover attempt. In a joint statement, Nvidia and ARM parent company SoftBank said: The parties agreed to terminate the agreement because of significant […]
Crypto Is Like the Internet in the Late '90s
Now is when real-world adoption of crypto begins to happen.