Special Interview: Nick Tate Joins the Bold Profits Team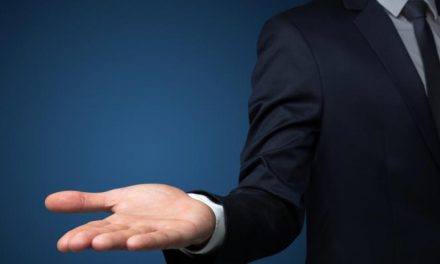 Not many people have this quality…
I should know. In my 20-year career in financial publishing and investment research, I've had the great pleasure of working with some of the most dynamic, thought-provoking writers and analysts in the industry.
In that time, I've found they all shared one rare trait: An innate curiosity, a drive to always advance their way of thinking.
That's why I've ensured each member of the investment teams I've led had this particular attribute.
It's the recipe for success.
And today, I'm happy to announce that we have a new team member joining the Bold Profits Daily family. After having many chats with him, I know he's a perfect example of innate curiosity.
His name is Nick Tate, and he joins us as a best-selling health and finance author, and a seasoned journalist.
I hope you will give him a warm welcome today because he brings a critical perspective to our publications — the innate drive to learn more and help others know more.
The Scoop on Our Newest Bold Profits Daily Writer
The first thing that stood out to me is Nick has been steeped in the publishing world for over 30 years.
Nick began his journalism career at the Boston Herald as a health writer. He then joined the esteemed Atlanta Journal-Constitution as a science and medicine editor.
Later, he worked as the consumer affairs and money editor at the South Florida Sun Sentinel. He then joined Newsmax Media as a health editor and television commentator, driven by the singular idea of educating his readers on breaking developments.
That drive is why he was awarded a journalism fellowship from Harvard University for Advanced Studies in Public Health.
So we're thrilled that Nick recently joined our group as senior editorial manager, leading our team of voracious editors and writers. Better yet, Nick is also joining the Bold Profits Daily team as a weekly writer.
When I asked Nick how he pictures his role here at Bold Profits Daily, he told me he sees himself as your advocate. In his mind, health and wealth are closely linked.
As he puts it: "You really can't enjoy one without the other."
That's why he aims to provide you with the best bets for capitalizing on game-changing biotech advances and health care innovations.
He told me his most important motivator is the helping component. He's keenly aware that we look to improve the quality of your lives with our work — and he takes that responsibility seriously.
After all, that's been a common thread in his work from the beginning.
So, without further ado, I'd like to extend a very warm welcome to Nick Tate.
Nick: Thanks, Amber. It's a pleasure to join you all.
Amber: Recently, we've had some great chats about the time you've spent as a journalist and TV commentator. It seems you've always had a penchant for getting ahead of the news. Can you tell us what drew you to journalism?
Nick: I grew up in Niagara Falls, New York, not far from Love Canal. The media coverage of the nation's biggest environmental pollution catastrophe was what initially drew me to journalism. I wanted to understand the science of health, as well as the financial and regulatory sides.
And I wanted to be in a position to tell people what they needed to know — how they could, and should, be advocates for themselves.
That passion has only grown since then.
I believe the most powerful weapon on the planet is information. So I try to provide the most useful, actionable information I can to my readers. And that usually means letting them know what's just around that next corner on health and money issues.
Amber: And with your experiences keeping the public well-informed, I would imagine that it's come with a number of great stories. Is there one main lesson from your time as a journalist that you bring to the Bold Profits team?
Nick: You have to be an advocate for yourself — and that means your health and your wealth.
You can't simply sit back and let your doctor, your government or a brokerage make the best decisions for you.
You have to think, and act, for yourself.
That's why Bold Profits is such a perfect fit for me: We guide readers to make the best decisions they can with their money, without hiring some outside "expert." We give people what they need to be their own expert, their own advocate — to be healthy, wealthy and (we hope) wise, as well.
With that in mind, I hope to steer readers to opportunities that can help build their private wealth by investing in public health.
I actually think a lot of folks like the idea of making investments that allow them to do well by also doing good. You know, the companies promoting life-changing and life-saving advances in medicine.
Amber: Now, across your 30 years in the business, you've written a number of great pieces that do just that — help readers become their own advocate. What's your favorite project, and why?
Nick: I'd have to say it was probably writing the ObamaCare Survival Guide. At the time I produced the book, the media coverage of the Affordable Care Act was focused on partisan politics. But what I wanted to do was produce a consumer's guide to the law — a critical analysis of how it would affect every Americans.
I took that same consumer-advocacy approach in DaVinci's Baby Boomer Survival Guide — and two other books I produced on the natural health industry and indoor air pollution.
I think the reason these books sold so well is because they were chockful of practical advice — how to make the best choices for your health, your health care dollars and your investments.
Amber: I'm sure these experiences have molded your approach to financial planning over the years. Can you explain your investment philosophy? What do you look for when pinpointing a profitable investment trend?
Nick: Like you, Amber, as well as Paul Mampilly, Ian Dyer and the others on the Bold Profits team, I think there is a clear connection between a handful of mega tech trends and the economy.
And that's where the real wealth is.
That's particularly true if you look at what's happening in health care now. Small biotech startups and Big Pharma giants alike are keying on the new frontier of American health care known as "precision medicine."
I'm talking about things like genetics and immunotherapy. The remarkable advances being made almost daily in clinical research are not only transforming our health care system, but also providing tremendous investment opportunities — if you know where to look.
That's why I'm thrilled to be joining this team.
The talks I've had with you, Paul, Ian and the others have already helped me hone in on key segments of the biotech and medical technology world that are poised to take off.
Amber: That was great information, Nick. We're coming up on the end of our interview, and I want to thank you for joining me today. Can you tell our readers how they can get in contact with you if they want to wish you a warm welcome or ask any questions?
Nick: Absolutely. Anyone can get in contact with me by writing me at boldprofits@banyanhill.com. And they can tune in every week to hear more from me.
Amber: I know that next week you're writing about major breakthroughs in gene therapy treatments for cancer. So I hope everyone keeps an eye out for your debut article. Again, a big welcome to Nick Tate. We're thrilled he's part of the Bold Profits family.
Until next time,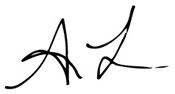 Amber Lancaster
Director of Investment Research, Banyan Hill Publishing