Lately, rocket launches have captivated me.
Such as Amazon CEO Jeff Bezos launching actor William Shatner into space.
Or Tesla CEO Elon Musk landing another Falcon 9 booster.
I'm totally on board with this new era of space exploration.
I feel like my 10-year-old self again walking into the Smithsonian Air and Space Museum for the first time.
Space is exciting once again. But many investors don't understand why it's important.
Many believe that space travel is just a lavish endeavor for the rich.
The mainstream media focuses on billionaire Richard Branson's trips into space. But something bigger is happening…
And I believe that space stocks will see some of the best returns in the next decade.
Tipping Points for New Tech
I'm a growth investor.
I look for investments where a new technology is growing faster than the market expects.
When this happens, it creates a tipping point, and investment dollars come flooding in.
Tipping-point events often occur in places where the cost of doing business is plummeting.
An example of this is the falling cost of lithium-ion batteries.
It's down over 90% in the past decade.
That's paving the way for the mass adoption of electric vehicles.
Or how the cost of sequencing a human genome has dropped dramatically.
It went from $100 million at the turn of the century to under $1,000 today.
This opened the door for companies to develop genetic therapies.
The cost of space exploration is following a similar trajectory.
Internet for Everyone
Companies like SpaceX have lowered the price of launches.
They used to cost $20,000/kg. Now they're $2,000/kg.
The cost may drop even further to $20/kg this decade.
This is important because satellite communications enable things to connect on the ground.
It creates an internet with no dead zones and makes devices able to connect from anywhere on Earth.
Morgan Stanley estimates the space industry could make over $1 trillion in annual revenue by 2040.
Morgan Stanley thinks satellite broadband will represent 50% of revenues from space.
But I think revenue from space could be even higher.
1 Space Stock Positioned to Grow
Demand for bandwidth is increasing. Meanwhile, the cost of installing new satellites in space is falling.
Remember, when the cost of new technology drops, it opens up research that wasn't possible before.
Think of how big the market for lithium-ion batteries will be this decade.
With prices falling, they won't just be in cars. It's now feasible to pair a battery with a solar installation.
No one imagined this use case when it wasn't economically possible.
The same will apply to space. As prices drop, more use cases become apparent.
And in my new small-cap report, I've identified one space company positioned to grow with this new market…
Regards,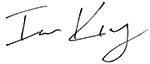 Editor, Strategic Fortunes
Morning Movers

From open till noon Eastern time.
Arena Pharmaceuticals Inc. (Nasdaq: ARNA) is a biopharmaceutical company that develops novel medicines in gastroenterology, dermatology and cardiology. It is up 82% on the news that it will be acquired by Pfizer for $6.7 billion in an all-cash deal.
Turquoise Hill Resources Ltd. (NYSE: TRQ) is a copper, gold and silver mining company. It is up 14% on the news that it is canceling a debt owed by the Mongolian government related to a mining operation in the country so that it can improve the partnership and profits between the two entities.
Everbridge Inc. (Nasdaq: EVBG) provides a software-as-a-service platform for event management tasks. It is up 10% today on a rebound after the company received several analyst downgrades last week thanks to an abrupt CEO departure and slowing growth.
BioNTech SE (Nasdaq: BNTX), the vaccine maker, is up 8% along with several other COVID-19 vaccine stocks on the news of an Israeli study that came out over the weekend showing that a third dose provides significant protection against the omicron variant.
Alnylam Pharmaceuticals Inc. (Nasdaq: ALNY) focuses on developing and commercializing RNA interference (RNAi) therapeutics. It is up 6% this morning, but there is no significant news driving the move.
Harley-Davidson Inc. (NYSE: HOG), the motorcycle maker, is up 6% this morning after the company announced that it is creating a publicly traded company for its electric motorcycle division, LiveWire, valued at nearly $1.8 billion.
Moderna Inc. (Nasdaq: MRNA), the COVID-19 vaccine maker, is another vaccine stock that is up 6% on the encouraging news about a third dose from the Israeli study announced over the weekend.
Pfizer Inc. (NYSE: PFE) develops, manufactures and distributes biopharmaceutical products worldwide. It is up 5% on the news that it is acquiring Arena Pharmaceuticals to capitalize on the immuno-inflammatory drugs in the company's pipeline.
Chewy Inc. (NYSE: CHWY) is a pet food and pet products e-commerce company. It is up 5% on a rebound after falling sharply last week when earnings highlighted a trend of slowing growth.
Sprinklr Inc. (NYSE: CXM) develops and provides a cloud-based customer experience management platform for enterprises. It is up 5% today, continuing its momentum from Friday when it reported strong results for Q3.