SoftBank Robotics is Changing the Face of Health Care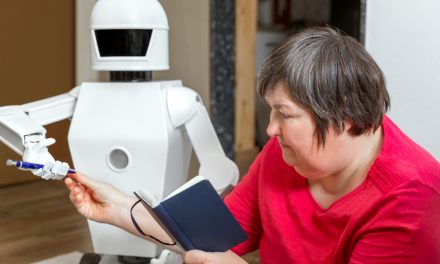 At Humber River Hospital in Toronto, the first thing you notice is what you don't see in the lobby: There's no receptionist to greet you at the entrance.
Instead, a 4-foot-tall robot welcomes patients in a cheerful mechanized voice: "Hi, I'm Pepper. How can I help you?"
Move over, Siri and Alexa. Pepper is the new kid on the block of artificially intelligent (AI) "thinking" machines.
But Pepper is more than just a talking robot, or a publicity stunt with a high wow factor. She (as her makers refer to her) is the new face of health care — the latest evolution in AI-enhanced robotics.
Pepper has an uncanny ability to greet patients (in 20 languages). But she and other AI-enhanced bots like her are being coded to do much more — from tracking vital signs to diagnosing conditions to suggesting treatments.
AI robots are a leading edge in next-generation health care, with medical technologies projected to become a $280 billion global industry by 2021, according to consulting firm Deloitte.
And that's good news for public health, as well as those who take a cue from Pepper and invest in the coming AI-robotics revolution.
Our Automated Future
Emmie Derbäck — a rep for Pepper's manufacturer, SoftBank Robotics — notes there are limits to what she can do. She can't diagnose health conditions, perform surgery or tell whether you have a cold or the flu.
But Pepper is remarkably versatile in other ways. For instance:
Her facial-recognition software lets her recognize patients on sight, gauge their moods and even "see" any mental or physical difficulties.
She responds to verbal cues and gestures from doctors, nurses and patients — without the need to press a button or call for assistance.
She can be programmed to streamline office functions, make physician referrals and track patient medical records.
And this is just the beginning.
Derbäck says SoftBank and its partners are exploring new ways to use Pepper in digital health applications. Other AI companies are working to take advantage of bots' ability to process reams of health data with greater speed and accuracy than any human doctor.
With 15,000 Peppers deployed in health care settings, banks, retail stores and restaurants, she is sure to become as common in hospitals as heart monitors and blood-pressure cuffs are today.
"Pepper is literally the face of AI and automation in health care," Derbäck says. "With machine learning, facial recognition, chatbots, millions of data points and more, we are currently driving toward an eventual automated future with self-sustaining AI in health care and beyond."
Pepper: Not the Only AI Game in Health Care
Dr. Robin Smith, a medical-tech specialist, notes that Pepper isn't the only example of how AI is changing health care.
"With AI and big data, we have a way of getting much more specific in getting the right type of treatment for particular conditions based on the individual patient's makeup," says Smith, chairman of the board of directors at Mynd Analytics, a leading health-care technology company.
"While I get Pepper's [appeal] for children, I think the much bigger play here is the elderly. As people get older they're more isolated, and the need for monitoring is bigger. …I think it even goes beyond digital assistants like Alexa, because these robots can literally put a hand out to somebody and take a measurement of blood pressure or heart rate."
Smith suggests the AI-robotics revolution will be as significant for health care as the human genome project, the development of antibiotics and the life-saving public health advances brought by vaccines.
"We are learning through AI how to be more precise and exhibit precision medicine," she explains. "AI really augments what we're able to do as individual practitioners.
"All of this next-gen stuff — like the fact that you can operate on someone a gazillion miles away through robotics — those kinds of things are going to dramatically impact access to care and quality."
Profit From the Rise of the Robots
AI-robotics researchers are developing other ways bots can improve care — such as by preparing drug compounds, sterilizing medical equipment, reminding patients when to take meds and even getting them to doctors' offices in driverless cars.
These innovations are good news for health care. But they're also great news for savvy investors who bet on the opportunities they will present.
In this way, the AI-robotics mega trend will change how well we live — from health and wealth perspectives alike.
In our Bold Profits services, we provide readers insights into direct stock picks that are poised to rise as this new line of research bears fruit.
Paul Mampilly's Profits Unlimited service includes an AI company whose stock has risen more than 61% since he added it to the model portfolio last fall.
Another way to take advantage of these advances is to invest in an exchange-traded fund (ETF).
The Global X Robotics & Artificial Intelligence ETF (Nasdaq: BOTZ) is a great way to do just that. The fund holds a portfolio of about 30 companies at the forefront of robotics and AI.
Since the start of 2019, the ETF is up more than 20% — beating the S&P 500 Index, which has gained less than 12% in that time.
A Side Note
I should mention that Emmie Derbäck declined my request for a live interview with Pepper via Skype or phone.
"A Skype interview won't logistically work with Pepper," she says. "Pepper is built for an in-person, physical experience."
Which means you don't have to worry about the prospects of Pepper, or her ilk, replacing doctors and nurses.
Or biotech writers.
Not yet, anyway.
To your health and wealth,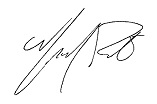 Nick Tate
Senior Managing Editor, Banyan Hill Publishing