Signs the Auto Industry Is Beginning to Rust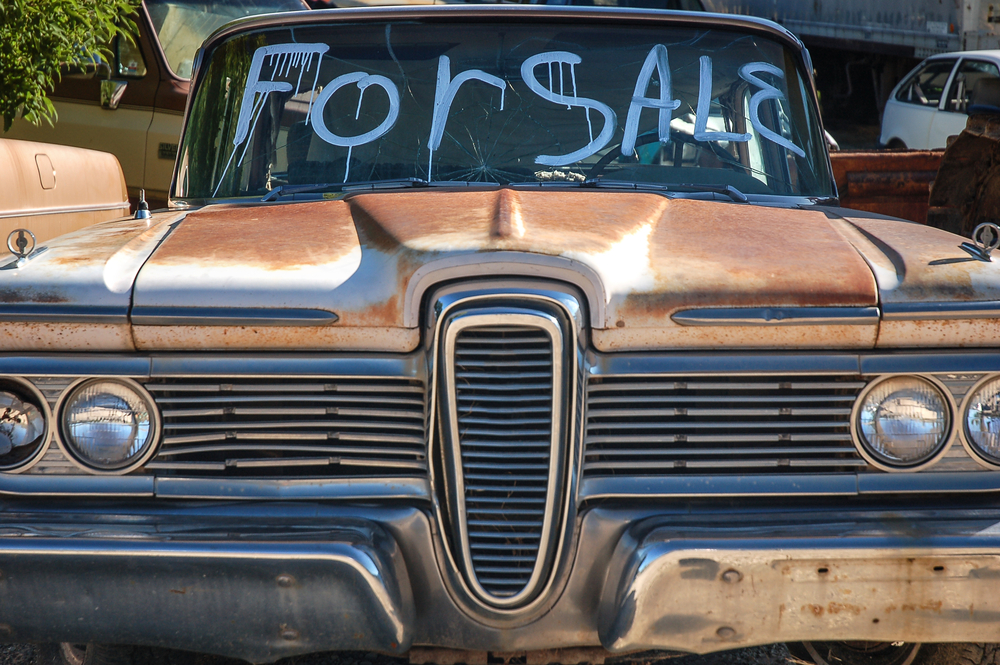 Used-car prices are tumbling. According to the National Automobile Dealer Association (NADA), February sale prices for used cars plummeted by 3.8%. That's a big deal for car companies such as Ford and Chrysler … and I'll go over the reason for that in a moment.
However, before I do so, let's recap what's been happening with used-car sales since the financial crisis of 2008 and the recession that followed.
As you can see, used-car prices crashed in 2008 and have been soaring higher since then — hitting all-time highs in 2014. This was due to the 2009 "cash for clunkers" program, formally called the Car Allowance Rebate System, which incentivized people to trade in their old cars for newer, energy-efficient vehicles.
The program created a shortage of new cars and caused prices to climb higher. But that's not all. The cash-for-clunkers program also lit a fire for new-car leasing.
Paul Mampilly's Profits Unlimited Hits 60,000 Subscribers
A lease allows you to return your car after a set number of years — usually after three to five years. And starting this year, those new-car leases that people bought after the recession are beginning to expire, causing used cars to pile up in dealers' lots.
You can see this clearly in the chart below:
This pile-up effect spells trouble for car companies such as Ford and Chrysler, and for foreign automakers such as Toyota, which are going to find people choosing to opt for a slightly used car that's selling for 30% to 50% less than a brand-new car.
It also means trouble for auto dealers such as CarMax, AutoNation and Lithia Motors that have made huge profits by selling used cars at a steep premium. So it's no wonder that carmakers' stocks all tumbled when the NADA's report was released. Stocks of car dealers were also hit hard by the news … going down by over 8% in 2017.
My advice to you is to stay away from these companies, because I believe that their troubles are only just beginning.
Regards,


Paul Mampilly
Editor, Profits Unlimited