The Key to Self-Driving Cars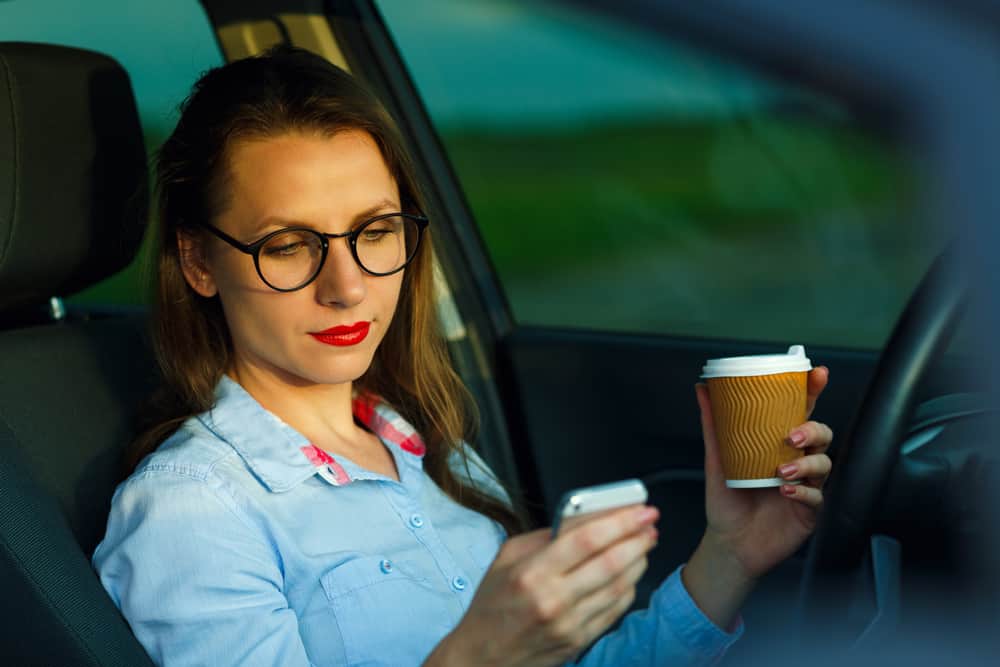 Welcome to Winning Investor Daily. This is my first issue for the new daily newsletter, but I'm still covering the mega trends that I have been bringing you in the Sovereign Investor Daily issues, as well as looking for great investment opportunities that Wall Street is simply ignoring. As JL Yastine mentioned, you will now be getting Winning Investor Daily every day around 10 a.m. Eastern time.
---
Every month, I take my kids to three or four of their friends' birthday parties. Truthfully, it happens so often that I, and most parents, see it as a chore.
Beyond birthday parties, raising children these days means driving your kids someplace … piano practice, fencing lessons, tutoring sessions.
Put it all together, and I estimate that I spend 10 to 12 hours each week driving them someplace or other.
This is an incredible waste of time for both my children and me. Thankfully, the current set of parents and children are going to be the last generation that has to endure this drive fest.
The reason for that is an innovation on the verge of coming true that's going to wipe away all this driving. And in the process of making life better, I believe it's going to make stock market fortunes for some people.
A New Driver in the Market
That innovation is the self-driving car. At the Consumer Electronics Show in Las Vegas this month, self-driving cars were one of the biggest talking points.
Companies like Nvidia, which is in the forefront of developing the guts of self-driving cars, made headlines at the show with products they believe are going to be in every car.
Tesla Motors is the most high-profile company for self-driving cars. That's because Tesla is the only carmaker that actually has a near self-driving car on the market. And because Tesla's cars use software to optimize their driving, making improvements to their self-driving capability is as simple as downloading an update from the Internet.
Every automaker is planning to introduce some kind of self-driving car over the next couple of years. And I believe that there are going to be some massive winners among the automakers as customers make clear who has gotten this innovation right.
However, the companies that get this wrong are going to go bankrupt. And many investors are going to see their investments go to zero.
What's Under the Hood
That's why I believe the smart play on self-driving cars is not automakers. I believe that the makers of the guts of these self-driving cars are going to generate more return and have less risk.
You can see this in the performance of the companies who have their products driving this new technology. For example, Nvidia Corp. (NYSE: NVDA) is up 558% in the last three years.
Semiconductor stocks, which are going to benefit from the huge number of computer chips and sensors that will be put into these self-driving cars, are also up big. For example, the VanEck Vectors Semiconductor ETF (NYSE Arca: SMH) has many of these stocks and is up 76% over the last three years.
This is the same exchange-traded fund (ETF) that I've been recommending to you since June 16, 2016, to benefit from the Internet of Things (IoT) mega trend. This ETF is up 31% since then, trouncing the overall stock market for this time period.
Amazing Industrial Growth Potential
The truth is, self-driving cars are just some of the 50 billion devices that are going to be connected to the Internet. And yes, the self-driving car, without question, represents an enormous opportunity for investors.
However, even bigger, better opportunities exist, specifically in the industrial IoT. This is the part of the IoT mega trend that is truly setting up to generate winners that are going to be absolutely mind-boggling. And we're already getting a taste of what winners in the industrial IoT are going to look like.
For example, Impinj (Nasdaq: PI) — a company that dominates the market for sensors used in retail devices — had its IPO on July 21 at $14 a share. In late December, Impinj shares hit a high of $41.91, meaning early investors made nearly 200% in about five months. Those are phenomenal gains in a short amount of time.
Nutanix (Nasdaq: NTNX), another industrial IoT company, had its IPO on September 30, priced at $16. Nutanix stock soared to a high of $46.78 in two days, delivering a gain of 193%. These are stunning gains as well.
And on Tuesday, Hewlett Packard Enterprise Co. (NYSE: HPE) announced that it bought a private company called SimpliVity for $650 million. According to HPE, the market for SimpliVity's data-management products is skyrocketing and is expected to grow from $2.4 billion today to $6 billion by 2020 — 150% growth.
These kinds of small, hypergrowth companies that generate massive stock market winners are going to be the focus of a new service Banyan Hill is planning to launch next month. If you're the kind of investor who likes big winners and can stomach the additional volatility and risk, keep checking back with me here, and I'll let you know when you can sign up.
Regards,


Paul Mampilly
Editor, Profits Unlimited