Robotic Exoskeletons Are a 3,000%-Growth Industry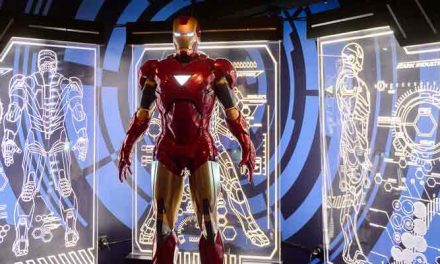 When you hear the word "exoskeleton," you probably think of scorpions or beetles. However, this word is being redefined in a huge way.
It's still referring to a hard outer shell, but one that's more robotic in nature.
Robotic exoskeletons come in all shapes and sizes. They include everything from a glove to a full-body suit that looks like something from Iron Man.
Over the past decade, this technology has exploded. This, of course, results in lower prices and higher competition.
After all, every company in this field wants to be the Amazon of exoskeletons.
Workplace Safety
One area where exoskeletons can provide huge relief is in jobs that require heavy physical labor.
In the United States, the top 5 most injury-prone jobs include shipping, transportation, manufacturing, maintenance and construction.
According to the National Safety Council, there are over 1 million cases of people being injured at work every year due to overexertion.
These injuries can affect a company's bottom line. Missed work due to overexertion resulted in $13.7 billion worth of workers' compensation costs in 2015.
This is where exoskeletons can help workers as well as employers.
With an exoskeleton, workers can have much-needed relief. The suit assists with lifting heavy weight, as well as provides muscular and skeletal support.
One company that's been a pioneer in using this technology is Ford. Last August, after years of testing various products, it placed an order for 75 exoskeletons to be used in 15 factories across seven countries.
These exoskeletons, called EksoVests, are made by Ekso Bionics. They carry a relatively low price tag: $6,500 per suit.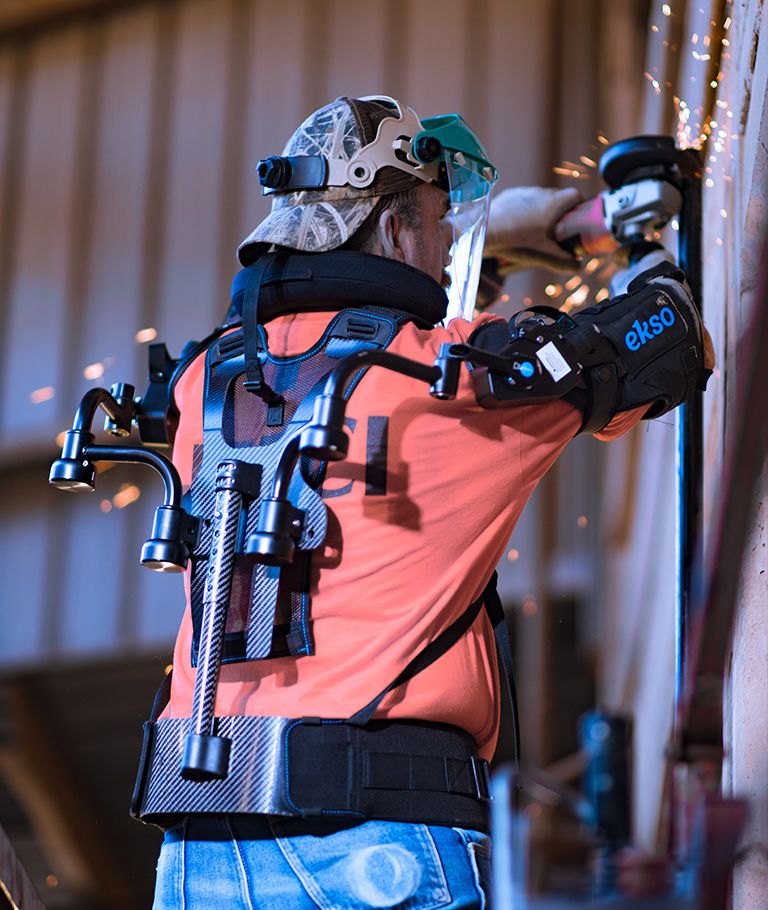 (EksoVest. Source: Ekso Bionics)
EksoVests decreased workplace injuries by about 83% during the course of the trial period.
After being tested for a year, these suits were also proven to reduce shoulder strain. This is especially helpful with jobs where employees have to keep their arms raised for extended periods of time.
Ford's 75-suit order is just the beginning of a huge wave that will span across hundreds of similar companies all over the world.
Performing Miracles
Another industry that has huge anticipation for this technology is health care.
There are products available to assist in the recovery from various neurological and orthopedic injuries.
One example is the SaeboGlove. With prices starting at just $199, it's an affordable way for people to regain motion in their hands and fingers as they recover from strokes and other traumatic injuries.
(SaeboGlove. Source: Saebo)
There are also full-body suits like Iron Man's that essentially perform miracles: They give paralyzed people the ability to walk.
That in itself is huge. But there's also a serious issue with discomfort in wheelchairs.
A worldwide survey found that 89% of wheelchair users experience pain and discomfort. But now, exoskeletons like the Cyberdyne HAL suit and the ReWalk 6.0 are being used in hospitals and rehab centers around the world.
(Cyberdyne HAL suits. Source: FuturisticNews.com)
These full-body suits help people walk for the first time in years, or ever. And out of all the different exoskeletons, they have the most potential for mass adoption.
Exoskeletons Are Cheaper Than Ever
Right now, there's seemingly no end to the possible uses for exoskeletons.
It's estimated that it would take about 2.6 million to satisfy the world's demand.
However, seeing all of the ways that exoskeletons could benefit society leads me to believe that this estimate will be far surpassed.
In the past, the issue has always been cost. Technology like this doesn't come cheap. But it's a lot more affordable than it used to be.
For example, early exoskeletons would have cost hundreds of thousands of dollars just 10 years ago. Since then, after billions of dollars of research and development into cheaper technology and lighter materials, we're seeing much cheaper options.
For example, Roam Robotics is launching a $2,500 suit. And Superflex's exosuit is expected to cost as little as $1,000.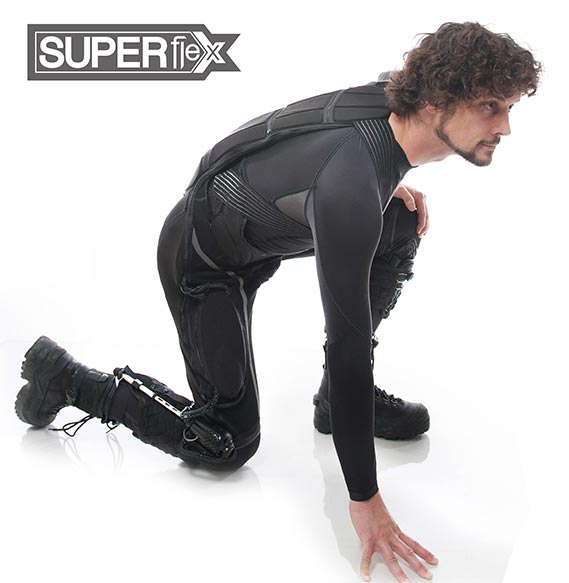 (Superflex. Source: SRI International)
Unparalleled Growth Ahead
By 2030, 20% of the United States' population, and over 25% of Europe and China's population, will be at least 60 years old.
On a global scale, that translates to about 1.3 billion people over 60, which is the primary market for these products.
So, as prices go down, the demand will go up, and this huge market will use the technology more and more.
Wintergreen Research estimates that the global value of the exoskeleton market in 2018 was just $130 million. But by 2025, that number is expected to grow all the way to $5.2 billion.
That's about 70% growth every year, and 3,000% in total!
These growth numbers are unparalleled in nearly every other industry.
To get in on this huge opportunity, I recommend buying shares of the Robo Global Robotics & Automation ETF (NYSE: ROBO).
This exchange-traded fund (ETF) holds 88 stocks related to the underlying technology used in exoskeletons.
Regards,
Ian Dyer
Editor, Rapid Profit Trader