Richard Branson's Cruise Line Virgin Voyages Features 21st-Century Sailing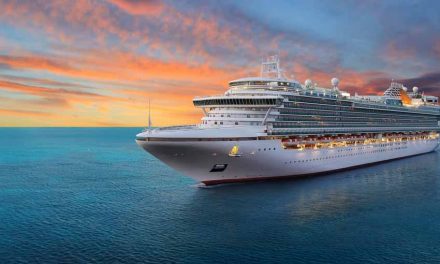 I consider myself a cruise enthusiast.
In 2002 I went on my first cruise vacation.
From that point onward, I officially caught the cruise travel bug.
Since then I've been on 16 cruises totaling 135 days at sea.
I have no loyalty to a specific cruise line. Though over the years I've learned that not all cruise lines are the same.

Some may have outstanding entertainment but mediocre food choices.  Others may have excellent food but subpar shore excursions.
So, as a self-described cruise enthusiast, my interest was more than piqued when I read about an upcoming major disruption to the cruise industry.
A Completely Different Cruise Experience
Sir Richard Branson, founder of the Virgin Group, is taking the cruise industry by storm.
His new cruise line upstart is poised to be like none before.
It's a cruise line that's all about 21st-century sailing.
Branson stated his goal with this new cruise line is "to create a cruise experience completely different from what anybody else is doing."
The cruise line is called Virgin Voyages.
Its first ship, of four brand-new ships on order, will be the Scarlet Lady.
The Scarlet Lady is scheduled to set sail out of Miami in April 2020.
(Source: Virgin Voyages)
New World Cruises
Here at Bold Profits Daily, we're always scouring the investment world for disruptors to established industries.
We focus a lot on new world companies vs. old world companies.
And this cruise line upstart from Virgin Group fits squarely in the new world category.
Here's what makes this cruise line so disruptive:
No assigned seating or dress codes.
Twenty free specialty restaurants with extended late-night dining hours.
Free beverages like soda and sparkling water.
Free Wi-Fi.
No tipping.
Leading-edge entertainment.
24/7 festival at sea.
DJ stands.
Shows, dance parties and concerts.
Late-night dodgeball games.
Environmentally conscious — no single-use plastics onboard.
State-of-the-art apps and tablets in every room.
(Source: Virgin Voyages)
There is one downside for some travelers with children.
Virgin Voyages is an adults-only cruise. Children under 18 will not be permitted on the ships.
Currently, the base price point for a voyage is about $1,500 per person with double occupancy.
Full Speed Ahead
Cruises are a $38 billion industry.
According to Cruise Market Watch, the global cruise industry has a passenger compound annual growth rate of 6.6% from 1990 to 2020.
In 1990 there were about 3.8 million cruise passengers globally. Today the number has increased sevenfold to 27.6 million passengers.
(Source: Cruise Market Watch)
Bigger-capacity ships with more destination choices and activities are helping to fuel this growth.
But despite these efforts, per Cruise Market Watch, only 53% of the North American market have ever taken a cruise.
This is where Virgin Voyages is aiming to step in.
The new cruise line is looking to capture travelers who may have never considered a cruise vacation, in addition to those who enjoy cruising but are seeking something different.
Right now, Virgin Voyages is a privately held upstart.
Yet, when considering the Virgin Group's history of initial public offerings (IPOs) for some of its companies, we should keep our antennas up for a potential IPO down the road if all goes well with this new cruise line.
Until next time,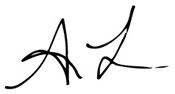 Amber Lancaster
Director of Investment Research, Banyan Hill Publishing