Retail Sales' 1.2% Drop Is Only Temporary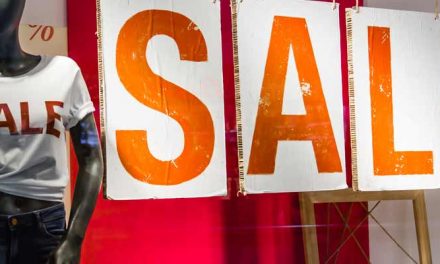 In today's Market Talk, Amber Lancaster, Ian Dyer and I discuss:
January's existing home sales report.
The biggest earnings reports coming out this week.
Why some experts are forecasting an "earnings recession" this year.
How our Bold Profits Disruptification Index is faring versus the overall market.
Amber Lancaster: Welcome to this week's Market Talk.
I'm Amber Lancaster, joined today by Ian Dyer and Paul Mampilly. Each week we look forward to sharing our viewpoints with you, our readers, and giving you insight into what's on our radar.
We're recording today's call on Friday, February 15, because the U.S. markets will be closed on Monday, February 18, in observance of Presidents' Day. I'll begin by sharing with you what I'm watching and then we'll hear from Ian and Paul.
On the U.S. economic front, we are all a bit shocked by the fall in December's U.S. retail sales by 1.2% month over month. The print released on Thursday, February 14, is reported to be the biggest drop in retails sales since 2009.
Taking this number at face value we can say a number of turbulent factors were present in December to affect it so dramatically. First, we can attribute likely headwinds affecting this recent print were significant market gyrations during the month of December.
As you can see in this graphic, the Dow saw massive daily swings in December. Down 799 points on December 4, 558 on December 7, Down 507 on December 17 and then up another 1,000 points on December 26.
Overall, the Dow started December at a high of 25,826 on the third, then it plummeted to 21,792. That's a decline of 18.5%. We're thinking this could have been a major curb on consumer spending. Couple that with the government shutdown that began on December 22, and we can see there's a probable cause for consumers to close their wallets.
Based on this print, even falling gas prices appeared to have no effect on encouraging consumers to spend their income. However, and this is a big however, economists do believe this downturn in consumer spending is maintainable — it will not continue.
We could see a slowdown in retail sales to continue through March this year likely due to after-effects of the government shutdown, etc. But there should be a pickup in spending soon thereafter.
For the week of February 18 we can anticipate the release of January's existing home sales, December's preliminary durable goods orders and January's Conference Board Leading Economic Index. Economists are expecting January's existing home sales to climb slightly from 4.99 million homes to 5 million homes sold. Preliminary durable goods orders — which measures new orders received from more than 4,000 manufacturers for items like cars, home appliances and semiconductor equipment — for the month of December are expecting to see an increase from a prior reading of 0.7% to 1.7%.
The January Leading Index — a leading indicator that aims to forecast U.S. economic activity — is expected to increase from a prior reading of down 0.1% to an increase of 0.2%.
Earnings continue to pour in for next week. We're going to see earnings reports from Walmart and Devon Energy on Tuesday. CVS, Energy Transfer Partners and Avis Budget Group will report on Wednesday, February 20. Bunge Limited and Kraft Heinz will report on Thursday, February 21.
On the technology front, TechCrunch just reported that Uber Freight — a potential major disruptor in the trucking industry by helping truck drivers connect with shipping companies — has made two significant hires this month.
Uber Freight hired two executives: one from Box and the other from Airbnb. The executives will lead global sales and the marketplace team, respectively.
Uber Freight is seeking to change the course of trucking by encouraging carrier and shippers to move in a new direction to attain their goals. As it continues to scale up its app and plans for global expansion, Uber Freight will officially launch its global expansion starting in 2019.
This is a company that's been in existence since 2017 and spun off from Uber in 2018. This global expansion is something that we can look forward to.
Per TechCrunch, the company plans to more than double its staff this year and is eyeing international markets. According to the company itself, Uber Freight is lightening the load for carriers.
It has upfront, no haggle pricing, instant confirmed bookings and payments within seven days of proof of delivery. Uber Freight app is touting its all-in-one tool to book loads faster.
Lastly, we're going to take a look at our Disruptification Index, which continues to outpace major indices two-to-one year-to-date. As of the Thursday, February 14, close the index is up 22% versus 9% for the Dow and 9.5% on the S&P.
So that's what I'm watching today. Ian, tell us what's on your radar.
Ian Dyer: Thanks, Amber!
I want to add a little bit more about that retails sales number because this was a huge surprise that caught the market completely off guard. A lot of big retail companies reported after the last holiday season that they had great sales numbers.
Target said they grew their sales 5.7% year-over-year. Amazon said they sold millions more of their Amazon brand devices than they did last year. MasterCard even said people using their cards rose sales 8% to 9% in industries like apparel and home improvement.
These are huge parts of the retail industry that don't match that number. Overall, it looks like the market didn't even take it into account Thursday and Friday. The main retail index, XRT, is about even.
We're going to watch this going forward and see what happens in the market because this was such a surprise. But it doesn't look like too much is happening right now in the market.
Another thing I want to go over today is satellite internet. This was a huge growth industry back in the era of the dot com bubble — the mid- to late-90s and the 2000s. We saw companies like Iridium and Globalstar all competing to be the first ones into space to provide satellite internet.
Theoretically, this could be something that would be delivered to the whole world. The internet at that time was new and it was very exciting. The problem back then was the cost of doing so was very high. These companies ended up going bankrupt or even completely out of business.
A couple have rebounded since then. It's nothing like it was before and the sales numbers haven't grown at all. Now we're seeing some startups start to completely disrupt this index. One of them is SpaceX, which is owned by Elon Musk who also owns Tesla.
SpaceX has a plan. They recently got approval by the FCC to send 12,000 satellites into space. This would give free Wi-Fi to the entire world. Their plan is to send out their first batch this year. There's another company called OneWeb that plans to send 600 satellites into space by 2027 to also provide Wi-Fi to the whole world.
This is a market that can see a lot of growth. There is a lot of room for opportunity because more than three billion people in the world without internet right now. There's a lot of people who could benefit from this.
If they can make it so the speed is competitive with things like cellular data, this could be a huge opportunity. We're seeing venture capital firms pouring billions of dollars into these companies.
That's one of the main things I'm watching for the new economy we're seeing emerging with the disruptification as a central theme making a difference.
Another one that I'm watching is the sharing economy, also called the collaborative economy. This is things like Airbnb, Uber, Lyft and companies like that where people provide services of their own — like renting out their house or using their car as a taxi service — that could tie into the tourism industry. Right now, on a global scale, the tourism industry is about $11.3 trillion. That's makes up over 10% of the world's GDP.
The collaborative economy could make a huge difference. It could tie into the tourism industry and companies like these are also receiving funding from venture capital firms.
They received about $20 billion since 2010. Most of that is just in the past couple years.
We've also seen the emergence of e-scooter companies like Lime, which recently received a $310 million investment. This company is now valued at about $2.4 billion. These are startups that have just popped up over the past year or two in some cases and they are already worth billions of dollars.
So those are a couple things that I'm watching for the overall disruptification of our current economy. Paul?
Paul Mampilly: Thanks, Ian! Great stuff from both of you guys.
Also to touch on the whole retail number, when I first saw it I said it was definitely dissident to what Ian, Amber and I had been tracking. However, some of it makes sense. As you know, at Bold Profits, the coming of age of the millennial generation is one of our themes.
It's sort of a facilitating theme. In other words, you have a new group of people who new solutions and new ways of doing things and are willing to shift from the old way to the new way. Ian was telling us how this Christmas something like 70% of his gifts were experiential gifts.
We think there's also something going on here where people are spending more money on hotels, restaurants, cruises and experiences of various sorts instead of accumulating things. This could be one of the reasons.
The millennial generation now represents a significant part of the retail audience. If they are spending less you are definitely going to be able to see it.
In fact, I know quite a few millennials that largely don't celebrate Christmas. Their spending happens when they go on these experiences. So that's something to keep in mind and something to keep in mind when you invest in retail.
We certainly keep it in mind because all of our retails stocks that we have in our services are definitely in the new world. They represent solutions to problems or they give something that people really believe in — they have a mission or have something that causes people to want to buy these things.
The other thing that was interesting yesterday is that we were looking at the Profits Unlimited equal-weighted portfolio when the Dow was down a couple hundred points. That portfolio was flat.
It really demonstrated to me that this idea that we have been telling you about — the old versus the new — is really beginning to take hold in the markets.
Take the example of Coca-Cola. We've done some analysis that shows this company is in deep decline. Where their sales are going down by 7% and that's what's pushing the Dow down. We know that Coca-Cola is in decline because there's been a shift. People used to drink a lot of it and it used to be seen as a staple.
Now it's seen as something that causes obesity and causes metabolic diseases and diabetes. There is a shift. This theme of old versus new is getting stronger and stronger by the day where the old is really beginning to show cracks.
Yes, they have these so-called super tanker balance sheets; however, I would tell you that's an illusion.
They also have extensive track records of paying dividends. However, there's no way you can continue to pay a dividend if your business is in decline. You should either be reinvesting for the future or else you're simply managing your decline.
The last thing I'll touch upon is that there's also this idea going on which is this term called the "earnings recession." I want to give you a sense of what people are talking about when they mean this.
According to people who use macro-theory to come up with predictions believe that the earnings for companies are going to go down for 2019.
You know what, there may be something to it. However, it's really as much as the old versus new. The S&P 500 is stuffed with the old world companies that are going to see earnings declines and sales declines. This is not an earnings recession, this is going to be a permanent wipeout.
I can only leave you with this, which is something I go to all the time: this is a time of incredible opportunity if you are in the right stocks. However, invest in the wrong stocks and this is a time of incredible peril. You could be in what you think is safe, but it could be the most dangerous thing.
That's all I have. Back to you, Amber.
Amber: Thank you so much, Paul, for sharing those insights. Thank you, Ian, for your insights as well. Thank you to our listeners for tuning in. We look forward to speaking with you again next week.
Until then, have a wonderful day. Take care.
U.S. retail sales declined 1.2% in December. That's the biggest drop since September 2009.
This news surprised many investors. But there are some explanations for retail's headwinds.
For one, December saw massive daily swings in the Dow Jones Industrial Average. Overall, the stock market declined 18.5%.
That kind of incredible volatility makes people worried. And when people are feeling worried, they don't spend as much.
We also had the start of the partial government shutdown in December. That delayed or even canceled paychecks for many government workers.
So that's why retail's drop is only temporary. We'll see retail spending pick up in the months ahead.
In today's Market Talk, other topics we discuss are:
Ride-sharing company Uber is making huge strides to disrupt the trucking industry with its Uber Freight app. We talk about Uber's plans for global expansion this year.
Venture capitalists are starting to pour billions of dollars into satellite internet companies. We explain why satellite internet is making a huge comeback.
Tourism is an $11.3 trillion industry around the globe. Ian previews his upcoming Bold Profits Daily article, where he'll write about how innovative companies are disrupting the tourism business.
"Old world" companies are beginning to show cracks and decay. We discuss why these businesses are in a deep, long-term decline.
Lastly, as a reminder, the stock markets are closed today in honor of Presidents' Day.
Regards,
Paul Mampilly
Editor, Profits Unlimited
Editor's Note: On Thursday, February 21, at 1 p.m. EST, Paul will be sharing the most important investing strategy of his career during the Revolutionary Wealth Summit webinar. This is the exact strategy he personally used to make 25 times his money on a single investment. You can be one of the exclusive few who get the full details from Paul — and you can do it for FREE. But to join this event, you must secure your VIP spot immediately! That's because this special invitation expires on Tuesday, February 19, at midnight EST. Click here now to guarantee your access.