I started preparing as soon as October rolled around. After all, it's one of the most exciting times of year — and not because of Halloween (although I admit I'm excited about all the haunted houses I'll get to explore this month).
So what was I getting ready for?
Earnings season. The third-quarter earnings season kicked off this past Thursday when JPMorgan Chase and Citigroup released their reports.
I know, maybe that doesn't sound as exciting as dressing up like a pirate and demanding candy bars from strangers. But in the end, it's certainly more rewarding — and this earnings season, in particular, is gearing up to be the most rewarding of all.
See, over the past 19 years, this season has proven to be one of the most profitable earnings quarters of the bunch. About a month after it starts, the S&P 500 delivers a profit almost 80% of the time for an average gain of 2.3%.
And due to the ever climbing, oxygen-deprived highs of the S&P 500, the Nasdaq and the Dow Jones Industrial Average (which all set record highs recently) — this season is set to offer a higher-than-average gain.
In fact, a lead JPMorgan's analyst recently said: "We are expecting another solid earnings season for S&P 500 companies with quarterly earnings per share reaching a record of about $33.75 in 3Q17 — a positive earnings surprise of about 4.5%."
I know, 4.5% might not sound like a lot in the scheme of things. But that's an 80% chance of walking away from this quarter with a gain, even if you had no real strategy besides picking your stocks out of a bag.
So, what if you had a strategy specially designed to let you capture moves from earnings reports?
That's what earnings specialist and Chartered Market Technician Chad Shoop wondered.
He started digging into historical figures, and after months of analyzing a decade's worth of earnings reports and stock-price data on every stock in the S&P 500 and Nasdaq 100 — he had a list of companies that exhibited a distinct pattern of drifting in the days and weeks after their earnings were released.
He calls this list the "Winning 76." And by knowing the precise timing of these stocks' earnings drifts, he created a strategy that's able to bag much larger gains from earnings season than most investors ever see.
For example, his system is currently sitting on a trade with a gain of over 200%. Just in the last month, he's closed gains such as 51%, 102.51%, 51%, 55%, 23%, 50% — and even a gain of 100% in just five days.
So, now that the most profitable earnings season of the year is rolling around, I'm interested in seeing what a system like this will deliver.
If you are too, just click here.
In the meantime, I'm going to keep prepping for this season by figuring out which earnings reports to look out for. Even if you decide you don't need an earnings-related strategy, you should be paying attention to these reports too. After all, it's how you can stay ahead of the stock market's overall trend.
Catch you next week.
Regards,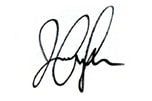 Jessica Cohn-Kleinberg
Managing Editor, Banyan Hill Publishing
Editor's Note: If you're interested in securing more windfall gains — and soon — I suggest checking out Paul Mampilly's next trade. He's just nailed down the ultimate winner of the massively profitable cybersecurity trend. And next Tuesday morning, at 11 a.m. EDT, he'll be revealing this investment. Click here to secure your access to this trade.