"Old World" Stocks Face Disruptive Competition
In our recent Bold Profits Daily Market Talk, Paul Mampilly revealed our new proprietary index representing "new world" stocks.
We've titled it the Bold Profits Disruptification Index.
At the time of this writing, the Disruptification Index is beating the Dow Jones Industrial Average and S&P 500 Index more than 2-to-1 year-to-date.
Disruptification is not yet a word found in a dictionary. So, until it's added, here's its definition in Paul's own words:
Disruptification means that nearly every field in the business world is in the middle of a massive, transformational change.

These disruptions are upending the old ways of doing things. And in the process of doing that, they are going to wipe out the businesses that depend on these old practices.

That means if you're an investor open to investing in change, this is a time of great opportunity. And for other investors who keep insisting on the old ways … it's a time of incredible peril.
In this index, we focus on new-world stocks because some of the tried-and-true stocks have become risky over recent years.
Some well-known companies are suffering from declining revenues.
They're on track to inevitably die away. Meanwhile, investors will think they look safer and cheaper the whole way down.
Yes, the companies recommended in Paul Mampilly's service lineup are volatile. However, making an investment in them is safe from the ultimate risk … that the company disappears forever.
So, in this article, I'm going to highlight some of these ailing companies based on their falling 10-year revenue.
I'll then offer viable options for investing in competitors that have these old-world companies in their crosshairs.
"Old World" Stocks' Falling Revenue
The following stocks saw revenue declines as much as 53% over the past 10 years:
International Business Machines Corp. (NYSE: IBM) — 10-year revenue loss, peak to trough: 26%.
Mondelez International Inc. (Nasdaq: MDLZ) — 10-year revenue loss, peak to trough: 47%.
Xerox Corp. (NYSE: XRX) — 10-year revenue loss, peak to trough: 53%.
These companies' revenue charts are stark.
Since 2009, they've experienced a slow, stairstep revenue decline.
Without an effective intervention to right their course, these companies are ailing in front of our very eyes.
In contrast, lying in wait are new-world companies.
These innovators are seeking every opportunity to pounce and dethrone these corporations.
All of Paul Mampilly's services recommend new-world companies. These companies compete with old-world stocks.
They're on track to be the blue chips of the future.
How to Invest in New-World Companies
Below are two exchange-traded funds (ETFs) that map very closely to our trading view.
These funds allow investors to invest in new-world companies:
The Ark Innovation ETF (NYSE: ARKK) is a fund that invests in innovative companies that are disrupting their industries.
The Invesco QQQ Trust (Nasdaq: QQQ) is an ETF that tracks the performance of the Nasdaq Composite Index. This ETF focuses on stocks in the technology and consumer goods sectors.
So, if you're open to investing in change, this is a time of great opportunity.
Though IBM has experienced multiple consecutive years of declining revenues, its move to acquire new-world companies like Red Hat may give it a silver lining.
In order for the old-world companies to survive, they must innovate and partner with new-world technologies.
Join us as we navigate this new world of investing together.
Until next time,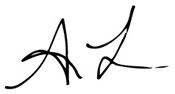 Amber Lancaster
Director of Investment Research, Banyan Hill Publishing