"Old World" Companies Are Being Wiped Out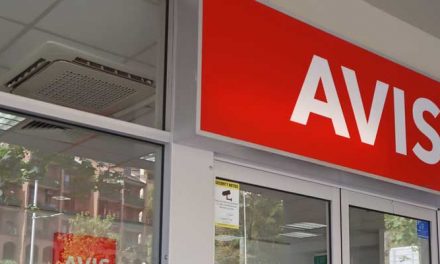 Last year I had a great opportunity to help provide research and equity analysis for a new publication at Money & Markets.
My main responsibility was to create stock charts of the day and write recommendations on whether to buy or sell equities.
In May of last year, while scouring my technical analysis screens, one chart grabbed my attention.
The technical chart was so compelling I published it with a stark recommendation to readers.
It was a price chart of Avis Budget Group Inc. (Nasdaq: CAR).
The technical chart showed a potential breakdown in Avis' stock price, which was trading around $41 at the time.
The stock price was teetering on a precipice and likely to fall to as low as $25 per share.
Here's an image of the exact chart that was published.
I'm also including an excerpt of my warning to readers at the time:
May 9, 2018: Avis Budget Group Inc. just broke through a trendline. Technical indications show this stock may move lower over the coming days.

This potential breakdown is not a surprise given the various headwinds the car rental industry has been facing as a whole. 

Car rental companies are battling threats from three major competitors: 

Car-for-hire apps like Uber Technologies and Lyft Inc.
Autonomous vehicles powered by companies like Drive.ai, which develops artificial intelligence software for self-driving cars, and
On-demand peer-to-peer car rental services where anyone with a car can rent it out to others for a fee.

Given this trendline break, now is a good time to sell Avis.
Just eight months later, Avis' stock price plummeted 50% to a low of $21.63 on January 1, 2019.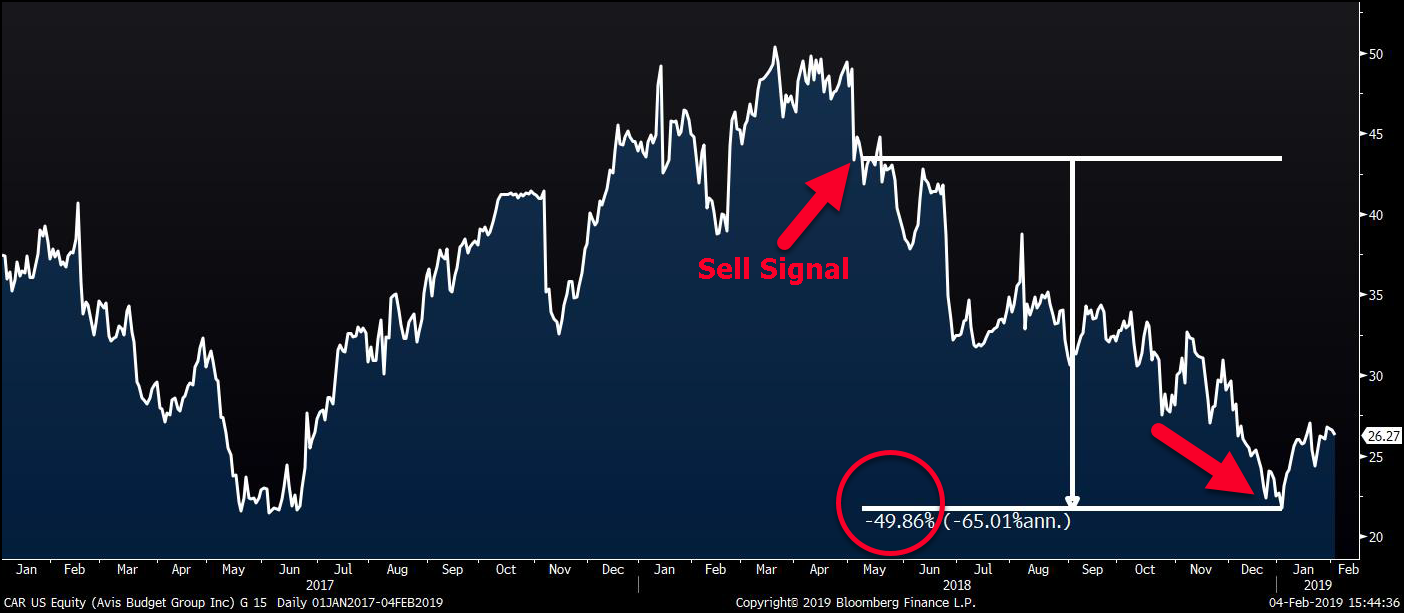 Buying July 20, 2018, $38 put options could have generated a return of 655% in one month.
Getting in on the Ground Floor of Innovative Companies
I'm taking this journey down memory lane to show you that our theme here at Bold Profits Daily of old vs. new companies is alive and well.
It's a theme that's generating favorable returns on both ends of the market.
These profits are made by purchasing stock shares or buying call options in the "new world" companies.
Or buying put options on the "old world" companies that are facing headwinds in this new frontier.
In this example, Avis is an established company with a long history in the car rental industry dating back to 1946.
In recent years, innovations such as ride-sharing, autonomous vehicles and peer-to-peer car rentals are affecting its core business.
Companies like Avis must innovate and partner with new world technologies to survive.
Time will tell if it makes the right business decisions. But in the meantime, the Bold Profits Daily team wants investors to be open to capitalizing on change.
We want our readers to get in on the ground floor of innovative companies that are just about to see explosive growth.
These are the types of lucrative companies that most investors don't recognize until it's far too late.
Our priority at Bold Profits Daily is to help investors like you learn about and profit from new innovations and investments in this ever-changing world.
How to Invest in New World Companies
A couple of weeks ago I wrote about an exchange-traded fund (ETF) that maps closely to our trading view.
This fund allows investors to invest in new world companies:
The Ark Innovation ETF (NYSE: ARKK) is a fund that invests in innovative companies that are disrupting their industries.
Until next time,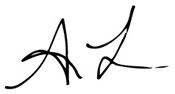 Amber Lancaster
Director of Investment Research, Banyan Hill Publishing