No. 1 Stock to Buy for $75 Billion Pet Industry
---
Story Highlights:
Pet spending in the U.S. exceeds $75 billion a year — a figure that will grow by double digits over the next three to five years.
Here's how to turn this growing mega pet trend into profits for your portfolio.
---
Today, I want to show you PROOF that the growing $75 billion pet industry is about to soar.
You see, I invited readers to share their own pet stories and photos with me. Specifically, I asked how much they spend — or are willing to spend — on the care and feeding of their dogs and cats.
I knew if it was anything close to what I spend on my cat Ginger, the numbers would be astronomical.
Well … let me just say, the response has been overwhelming. And I want to thank everybody who took the time to share their stories and photos.
So, in today's special Bold Profits Daily video, I turn the spotlight on some of our readers' furry, four-legged family members — before giving you the best ways to capitalize on the soaring pet economy.
So, here we go. Prepare to have your heart melted…
Proof of the Pet Boom — Your No. 1 Stock to Buy
Can you feel the love in these stories from the pet lovers in our Bold Profits family?
Well, I sure can.
And these are just a few of the Bold Profits readers who think of their pets as family — and are willing to spend a lot of money on their care and feeding!
Which was, of course, the main point of my original piece.
This is, of course, good news for the pets of the world. It shows this market is prime to soar. But it's also great news for savvy investors who see the opportunity it presents.
For instance, one publicly traded company at the forefront of the pet industry has seen its stock rise 21% this year alone. Revenue for the company — which provides animal medicines, vaccines and other health-related products and services — is forecast to rise 34% by 2023.
So here are two ways you can play the mega pet economy:
Join Profits Unlimited to navigate the surging pet economy and the No. 1 stock to buy today. Claim your exclusive access to this mega trend and the rising new-world technology now.
Another way to get in on this trend is to invest in an exchange-traded fund (ETF) for broad exposure. I recommend the ProShares Pet Care ETF (BATS: PAWZ). It carries a basket of companies that deal in animal medications, diagnostics and veterinary products.
With spending on pets growing at double the rate of the overall industry, getting in on it will keep your portfolio, well … purring along, you might say.
Until next time…
To your health and wealth,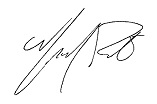 Nick Tate
Senior Editorial Manager, Banyan Hill Publishing