No. 1 Stock for Food Delivery's 2020 Market Boom
---
Story Highlights:
This is the fastest-growing brand for all ages and makes the cut for my big Bold Profits 2020 prediction.
This industry is projected to exceed $165 billion globally by 2024, growing 94% over 2018.
I've found a hidden way to play this restaurant disruptor for massive gains in 2020.
---
Some days, I take a deep dive into the latest investment research.
I get so caught up in company earnings, breaking news and stock charts that, well, I forget to eat!
Luckily on those days, I don't even have to leave my desk to correct the situation.
I go to an app on my phone, and lunch is delivered to my desk before I know it.
And it's not just me. This trend is generational.
It's rare to find a company that sells a product that appeals to every age demographic.
Well, according to Morning Consult, DoorDash takes the prize.
Founded in 2013, DoorDash — a technology company that specializes in on-demand food delivery — is the fastest-growing brand for Generation Z, millennials, Generation X and baby boomers.
Now, as you know, we're making our big Bold Profits predictions for 2020 this week. And today, I'm going to tell you about the best way to get in on this trend as the market explodes up to $90 billion in the coming years … but not in the way you might think.
I've found a hidden way to play this restaurant disruptor for massive gains.
Let me explain.
Here's How This Industry Can Deliver Profits
Morning Consult sums up DoorDash's high ranking this way:
Armed with $2 billion in venture capital funding, DoorDash has taken an aggressive expansion approach, building out food delivery services in over 4,000 towns across the United States. Unlike its competitors, DoorDash has looked beyond cities and also expanded into suburban areas, capturing a wider range of customers. This blanketing strategy has made a rapid impact — For the second year in a row, DoorDash is the Fastest Growing Brand in the country, and this year, it's the fastest growing with each generation, including a particularly strong showing among Gen Z and Millennials.
Now, DoorDash is not alone. Its competitors, including Grubhub, Uber Eats and Postmates, are also popular brands across all demographics.
And for DoorDash to rank No. 1 across all age groups speaks volumes, because this makes its customer base very substantial and gives it longevity.
To say the online food delivery industry is popular is an understatement.
Per IMARC Group, this industry is projected to exceed $165 billion globally by 2024, growing 94% over 2018 and expanding at a compound annual growth rate of 11.4%.
And in 2020, according to The Atlantic and Cowen & Co., in the U.S., more than 50% of restaurant spending is forecast to be "off premise."
This means more than half of restaurant-prepared food will soon be eaten outside of a traditional restaurant setting.
As reported by The Atlantic, "spending on deliveries, drive-throughs, and takeaway meals will soon overtake dining inside restaurants, for the first time on record. … Off-premise spending will account for as much as 80 percent of the industry's growth in the next five years."
Now, you would think my 2020 forecast is to keep an eye out for DoorDash's potential direct listing to the U.S. stock market. But that's not the case.
In fact, my recommendation is actually a hidden opportunity in this industry.
No. 1 Tamper-Proof Play for Food Delivery Boom
The best way to play this trend in 2020 is a way you might not think.
My prediction is actually that there will be a booming opportunity in the tamper-proof packaging industry.
Right now, per RestaurantBusinessOnline.com, there's a lack of trust in food delivery drivers.
In spite of this rise in distrust, only 34% of food operators offer tamper-proof packaging. The reason for that is partly because many restaurants — whether full-service or cloud kitchens — struggle to find affordable, high-quality tamper-proof packaging.
You see, one of the potential drawbacks of ordering your food online is that it may be sampled by the delivery driver before it reaches you.
A survey by US Foods found that nearly 30%, or 1 in 4 food delivery drivers, admitted to snacking on customers' food while en route to deliver it.
So, the development of affordable, tamper-resistant food bags and packages for delivery items will be a boon for the online food delivery business.
As this chart shows, due to online food delivery, the growth for the global food services packaging market is projected to surge to $90 billion by 2025. That's up from $64 billion in 2018.
This is a mega opportunity for packaging suppliers in 2020. And a phenomenal one for you.
So, to take advantage of this potential boon in the online food delivery ecosystem, consider buying into the Vanguard Mid-Cap Value Index Fund ETF Shares (NYSE: VOE).
VOE holds companies that are significantly invested in the online food and consumer packaging delivery industry.
With VOE, you can be prepared to ride this tamper-proof packaging wave in the ever-growing food delivery market for 2020.
Until next time,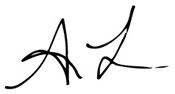 Amber Lancaster
Director of Investment Research, Banyan Hill Publishing