New Tech Innovations Are Erasing the Old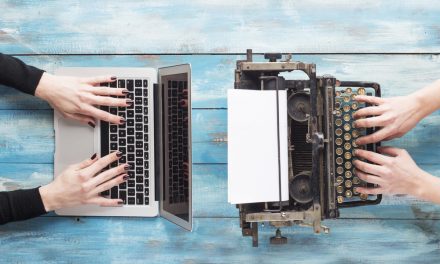 In today's Market Talk, Amber Lancaster, Ian Dyer and I discuss:
The biggest jump in retail sales in 18 months.
The company that's revolutionizing the way banks transfer money across the world.
The three big companies on track to take over the auto industry.
Market Talk
April 22, 2019
Amber Lancaster: Welcome to this week's Market Talk. I'm Amber Lancaster, joined by Paul Mampilly and Ian Dyer. Each week we look forward to sharing our viewpoints with you, our readers, and giving insight into what's on our radar.
Today's outlook is for the week of April 22, 2019. I'll begin by sharing with you what I'm watching and then we'll hear from Ian and Paul. Today I'll cover three topics. The first will be my take on the U.S. economic data on the earnings release front. The second will be my story of the week. The third will be the latest performance numbers on our Disruptification Index.
The second half of the year for the U.S. economy is shaping up to be a positive one. This forecast is girded by a continued ultra-low unemployment rate and healthy consumer demand. This forecast is also supported by positive economic data releases we saw last week.
This past Thursday, the initial jobless claims numbers declined for the fifth straight week. Claims are now sitting at a 49-and-a-half year low. This data points to continued fortitude in the U.S. economy. Also, as seen in this chart, last Thursday's March retail sales exceeded economists' expectations by coming in at 1.6%.
This big bounce in retail is the largest increase in 18 months. Retail sales gains were seen in clothing stores, home furnishing outlets, car sales and gas consumption. In all, very encouraging numbers.
On the economic data front for this week, we'll see four significant data releases. As you can see in this graphic, March new home sales will be released on Tuesday at 10 a.m., preliminary durable goods orders will be released on Thursday at 8:30 a.m. On Friday, GDP's annualized quarter-over-quarter initial print for the first quarter will be released at 8:30 a.m. and the final print for April's University of Michigan sentiment will be released at 10 a.m.
Company earnings releases continue to pour in. Check out this list of some of the top U.S. securities reporting earnings this week, per Bloomberg. There will be a total of 200 releases in this group of top securities alone. These companies include Amazon, Twitter, Facebook, Microsoft, ExxonMobil, United Technologies, Ford, Procter & Gamble, Lockheed Martin, Comcast and Caterpillar.
My story of the week focuses on Zillow, the leading online real estate and rental marketplace. Today Zillow is launching its artificial-intelligence-powered 3D home tours across the U.S. and Canada. As seen in this mockup image, the immersive virtual home tour is called Zillow 3D Home.
Per the company, this will be the first time 3D home tour technology is widely available to millions of homebuyers and sellers for free. In all, per the company, "Zillow 3D Homes is an AI-powered mobile platform for iOS devices that allows anyone to capture 360-degree panoramic photos of a home and easily create a 3D home tour."
According to Josh Weisberg, Zillow's senior director of product development: "Previously, 3D tours were only found on high-end or expensive homes, due to the high cost and time-intensive capture process. Now with 3D Home, adding an immersive experience to a home listing is fast, easy, and free, which benefits buyers and sellers at all price points."
Also, per the company, according to the 2018 Zillow Consumer Housing Trends Report, 45% of Gen Z and 41% of millennial buyers find 3D tours or recorded videos of a home are extremely important in helping them decide on their home. This trend only stands to increase given these tech-savvy generations — and they now make up the largest group of first-time home buyers.
Moving on to our Disruptification Index, it continues to do extremely well year to date. First of all, as of this past Thursday, April 18, close, the index is up 23.9% versus 13.9% on the Dow and 15.9% on the S&P 500.
That's it for me. Ian, what are you watching?
Ian Dyer: Thank you, Amber.
Sounds great about the economy. And the 1.6% retail number was actually the second-biggest number we've seen since 2010. That signifies a really strong consumer. As I've said before, consumers make up about two-thirds of GDP. So, with that, it sounds like the economy is still going very strong and we expect it to continue like that for the foreseeable future.
This week, on a disruptive front, I want to talk a little bit about blockchain and cryptocurrencies and how they are really revolutionizing a few key ways in how we live our lives. The first thing I want to point out is that demand is really starting to come back into crypto. We've seen this on the world's biggest exchange — which is called Binance — on April 2 and 3 combined, more than 213,000 bitcoins were exchanged on this website.
That represents about 1.5% of all the bitcoins in the world. The fact that this number just happened over the course of two days, it shows that people are interested again in buying cryptocurrency and it shows that this investment isn't going away and it's really becoming a viable allocation for people to hold, along with things like stocks and bonds. It's really starting to emerge.
Blockchain overall is coming into a few key industries. The first one I want to discuss is finance. The way it's doing this is revolutionizing the way that banks transfer money to each other across the world. Right now, the standard for this is international transfers, which can take up to a week to do.
This is obviously really inconvenient when we consider the fact that people, using [many outlets], can send money to each other in an instant timeframe. To put it another way, they are really making this so sending money across the world can be as simple as an email. You send it from one bank in China and it can get to the United States in a few seconds.
The company that is really leading the pack in this is called Ripple. They have a product called xRapid that is used to transfer money around the world. So far, about 100 banks around the world, mainly in the U.S. and Asia, are really starting to adopt this technology and see its legitimacy — not only because of its speed, but also because it can save them a lot of money.
The amount of money that banks spend on payment fees every single year is around $30 billion. But with xRapid, they've seen a decrease of 50-60%. They could be saving $15 billion to $20 billion by adopting this technology. In addition to speed, it's also a lot more efficient cost-wise.
One of the biggest banks that is a huge fan of xRapid and Ripple in general is called SBI Holdings. They are a $5 billion company in Japan. They just partnered with Ripple to create an app for money transfer that banks can use. It's currently being tested by 12 banks in Japan. Ripple is really starting to have an effect on how institutions and banks can transfer money to each other across the world.
This technology that really hasn't been updated in the past 50 or 60 years and there's a lot of room to grow here.
Another technology that blockchain is starting to advance is how we deal with personal information being stored on personal things like apps and social media.
So, instead of having apps on things like Android and iOS, which are centralized platforms that people can hack and steal information from, there are companies …creating something called decentralized apps. A few of the leaders are companies like Ethereum, TRON and EOS.
Decentralized apps are virtually the same except they are made on decentralized platforms. Instead of having a centralized server where your information is, it stays on your phone and is stored there and nobody can hack it. Obviously, that has its benefits.
The number of decentralized apps is growing rapidly. In the first quarter of this year, we saw 503 new decentralized apps come out. A couple of these companies that I mentioned, TRON and EOS, combined have over 100,000 active users on their decentralized apps — and they're not even on phones yet really.
Once they start to break into the mainstream, these are going to be attractive for people to have. On these decentralized apps, you can use their cryptocurrency. So, you can use it to make in-app purchases. You can also sign up to have your information volunteered to third-party services and, in return, you'll get paid in that cryptocurrency.
TRON did a study on this. They found that 15% of people using their decentralized apps are buying the cryptocurrency for that exact purpose. Not only is it providing a way for people to have more secure information, it's also bringing a lot of demand into these cryptocurrencies and will help push that market forward in the future.
Other than the decentralized apps and fin tech from Ripple, we're seeing blockchain start to advance in the way of job postings as well. From 2016-2018 there was a 2,200% increase in the number of job posting online for blockchain jobs. Jobs like blockchain engineers, safety engineers, cyber security and things like that.
It's playing into all these fields. We also saw in 2018 — which was a bad year for the crypto market — we saw venture capital firms put $1.3 billion into the top 12 crypto startups. So, even though demand for the cryptocurrencies was small, these venture capital firms and big institutions are realizing these companies are the future way of doing things.
They are putting a lot of money into them. People are hiring blockchain engineers. There's huge demand right now in this industry because people are starting to realize that it's really here to stay. It's not going anywhere because of the benefits it brings.
That's all I have for this week. Paul?
Paul Mampilly: Thanks, Ian.
There's definitely an incredible amount of stuff going on across all the sectors of our economy. There's never been, at least in my lifetime, a time like this where every sector of the economy — energy, finance, consumer goods — there are companies, there are technologies, there are services and products that are blowing up old ways of doing things. Blowing up old business models and creating new ones.
The general public, if you're not in one of our services, is still going along largely as if the old world will somehow make it. That they will magically find the way to transition from the old way to the new way. However, my reading of history — and I've got a lot of books back here on how innovation occurred, particularly in the 1900s — is that the old got wiped out. They got zeroed out.
Very few of the old ever made it into the new. You can go back and see there are no horse-and-buggy makers that made it into car companies. They all got wiped out. It's not for lack of trying either.
I'm going to go through my usual roundup and I'm going to make this quick. Starting out with macro political themes. Last week if you were reading the news, the vast majority was political. It was about the Mueller report and people speculating about impeachment, this, that and the other.
And I stay out of politics. However, it is important in the sense that the stock market dislikes uncertainty. To the extent that there was a possibility that the report had something that was genuinely something that could be used to impeach President Trump, that could cause political instability — for sure, you would have seen that in the market and the market would start to account for that.
I would say, from my perspective, that's been cleared. This is no longer an issue. Sure, the folks that fight politics like a blood sport will continue to fight over it. However, for our purposes it's gone, cleared and done.
When you look at President Trump from outside of politics and look at his handling of the economy and how people view it, the Real Clear politics poll that tracks all the polls that are done on the subject shows that he has a positive rating by 8.5% on the economy — 51-43%.
So, that's something that is worth taking into account.
If you look at what President Trump has done in these two years, he's cut taxes, cut regulations, he's definitely really torn up the playbook on how to run a country, for sure. Some people hate him for it, some people love him for it.
For us, we look at what its impact would be on the financial markets. Largely we can see that, overall, the polls suggest that people approve of his handling of it.
Related is that the China-U.S. trade deal is nearing completion. At this point that is largely in the market. No one should expect the market will jump higher when that's announced. Markets anticipate and discount information ahead of it. If anyone is making bets on that, they are likely to be disappointed.
Going to something that I found in the Wall Street Journal which is very interesting. Many people talk about China as being this large superpower. However, if you are a member of the $10 Million Portfolio service — which is our service that focuses on international companies, special situations, unusual companies and technologies that are in the micro-cap space — we have a lot of exposure to Japan.
People say, "Paul, why Japan? This is a has-been. China and India is the place to be." We like Japan because Japan has unbelievable technology. They have disruptifying technology because they've had to deal with so many of the issues we are currently dealing with. For example, in the United States we lack people with the right skillsets for various jobs.
In robots, automation and even ship-making, Japan is way way ahead. This chart … shows that while China gets a lot of attention for investing around the world, Japan is actually ahead. They have $1.7 trillion in global assets over China. This is since 2011.
I believe the reason for this is because Japan brings technology solutions. China brings its capital and things required to employ their people. Japan, however, brings you a technical solution that works for you and they don't bring you their particular agenda. Japan is a democracy, unlike China.
The other thing I saw this week which blew my mind was a Wall Street Journal article entitled "The Kids Are Over It." I'm going to put the chart up from this which shows that one of the things that kids at 16 really looked forward to was getting their driver's license. You might line up at 6 a.m. at the license bureau to get it.
However, the kids are no longer into driving. That makes sense, in that we are now not quite a decade into Uber and Lyft and people really using their smartphones as the medium to navigate their lives. The one that blew me away is how few kids are showing up at 16 to get their driver's license.
Some people say, "Well, Paul, aren't you worried for Tesla?" No. Tesla has anticipated that. They are planning to make all their cars into automated vehicles. Transportation as a service, mobility as a service. It's also very bullish for Lyft and also Uber when it comes public. It tells you that the next big three of transportation and mobility — it's not Ford, General Motors and Chrysler. It's Tesla, Uber and Lyft.
And that's where you'd want to make your investments. Sure, in the short term there will be volatility. However, long term you know that the old car companies are going away. These new ones are going to be here to stay.
Now to the stock market. The big indices are at new highs, which seemed unthinkable when we went through what we went through in the last quarter of 2018. To some extent it's being driven by our themes. The companies that are powering it up are the companies of the new. They are being driven by demographic growth.
It is the millennial generation – they are spending — the Gen Z generation globally, they are what is driving what is happening in the stock market. It's what I would call disruptification and, to some extent, deflation driven by all the technology. The other secret thing powering markets is this pervasive pessimism out there.
It might be about politics, the financial crisis — I'll call it "declinism." People believe we are in decline even though we have technology and young people. There's so much excitement going on, yet there's the belief we are in decline. To some extent that's good because everyone is a little safe. No one is willing to take too much risk so it keeps the market safe as well.
Last week, big week for IPOs, which we have been talking about this every Monday with you. Zoom, which is what we're recording this on, had unbelievable IPO. The stock zoomed up over 72%. That was great. Pinterest, a social media company many people use, was up 22%. Greenlane, which is a vaping company, was up 24%.
For Uber, there's more and more information that they are going to become public any week now. Another exciting one to track is a company called Beyond Meat, which makes what people would call fake meats. In other words, lab-concocted meat. They are planning to come public too.
Another interest side note to what is going on with IPOs is …there is a company called Zoom Technologies which is different from the Zoom that just went IPO. You'll see this headline. The stock of this penny stock company went up by 54,000% in a supposed mistaken identity moment. In other words, people were trying to get ahead of what they thought was the overall market and bid it up so high.
We actually think there is some opportunity here to take advantage of this mistaken identity trade. Ian and I are going to search for companies that might benefit from that. Obviously these would be risky trades, but we'd put it into the $10 Million Portfolio knowing … that this would be a short-term trade. However, money is money. 50,000% is nothing to sneeze at.
Popular companies going on in the news. Tesla is having its investor day. They are focusing on what I was telling you: autonomous vehicles and making robo-taxis out of your car. Most people think that Tesla is focusing on that because there is some sales slowdown or something like that. Actually, autonomous cars are a critical part of Tesla.
You can see from these numbers why it's really important to focus on it now. The other companies will focus on it five or seven years from now. By then, Lyft, Uber and Tesla will be so far in the lead you won't be able to catch up.
Also of note last week, the Samsung Fold was released to mixed reactions. I'll skip that. You can go to all the vloggers on YouTube and get the latest news from them. What it does show me is that Apple is very conservative in terms of taking on new technology. Other people are willing to push ahead and innovate.
They may do it wrong or they may do it right, however, but they're willing to take the risk. It really is a sad day when Apple is lagging behind in the market.
I want to mention very quickly that my publisher is running a promotion for or Extreme Fortunes service. This is an incredible service that has done extremely well. We focus on small-cap companies that are very exciting — technology companies, unknown companies. We have an unbelievable AI, big data, blockchain company that we are going to release a trade on Wednesday, I believe. Look out for those emails where we are promoting that.
Lastly, Ian mentioned crypto. Bitcoin is now closing in on $5,400. Again, that seemed kind of unthinkable. When it was $3,400 people said, "This is going to zero." I believe one of the reasons it's happening is because there's global demand.
If you look at places like Venezuela… its inflation rate is expected to hit eight million percent in 2019. Zimbabwe will have inflation of 6,680%, Argentina at 66%, Iran at 50%. Turkey, which is a fairly well-established economy, will have inflation of 20%. People in these countries are looking for a safe haven.
Sometimes these people block the people in these countries from buying dollars or euro or yen — established currencies that can hold their value. Bitcoin they can do from their phone. And they are doing it. I believe this is one of the reasons why the bear market in crypto is now gone. We're on the verge of a large bull market that takes us to new highs.
That's all I have for this week. Back to you, Amber.
Amber: Thank you so much, Paul. That's fantastic information. Ian, same for you. Great info for this week. We want to thank our viewers for tuning in and our listeners for listening to us this week. We wish you a wonderful productive week. Until then, take care.
Throughout history, there are plenty of examples of new technology and innovations virtually erasing the previous leaps forward.
When cars became the new standard to get from place to place, there were no horse-drawn carriage companies that made cars to stay relevant.
Instead, they faded into the history books, a casualty of the ever-changing times.
And from the massive jumps that technology is taking as we speak, there are hundreds of companies that will likely suffer the same fate as carriages.
In today's Market Talk, we discuss all of the incredible innovations happening in industries that have stayed the same for 60 years, and what we can expect in the years to come.
We also talk about:
The company that's innovating the real estate industry with 3D home tours.
A new type of app to help prevent phone and online hacking.
What new initial public offerings to watch as they disrupt the market's status quo.
Regards,
Paul Mampilly
Editor, Profits Unlimited