Millennials Are the Key to the Highest Gains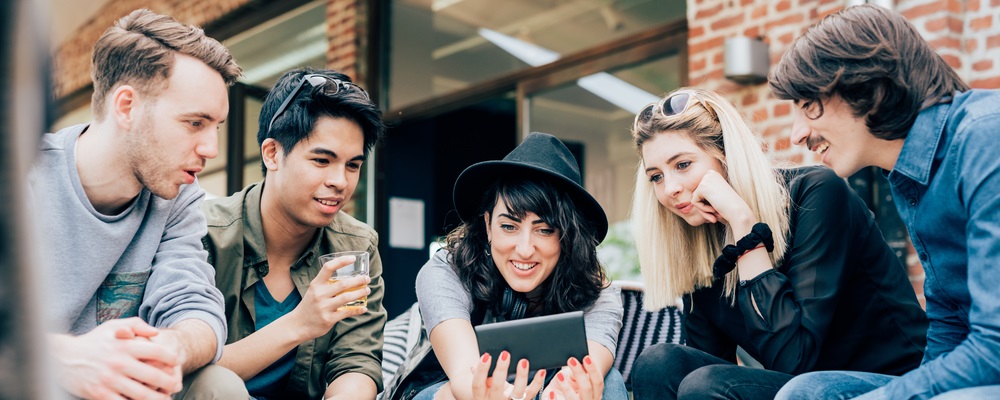 "What's your strategy?" asked my friend Jenna.
Jenna's a friend whom I go indoor climbing with. She's new to the stock market.
And she wants to learn more.
She's reading up on stocks through Reddit. Reddit is a user-driven discussion app that young investors use.
She's also following stocks on Google Finance.
Now she's begun "play" trading on Robinhood. Robinhood is a smartphone app. It's popular among young investors because it offers free commissions.
Jenna is a millennial. And if you read my articles, you know about millennials.
They are the biggest generation ever. Goldman Sachs estimates they number 92 million strong.
Millennials are a focus of my Profits Unlimited service. This generation is also why I base my strategy on one thing. Just one thing.
The Only Path Forward
That one thing is growth.
Growth first, second and third. Growth, for the present and the future.
You see, the millennial generation represents the only path of growth for a business now.
If you want a new customer today, you have to appeal to the millennial generation.
You have to understand the preferences of the millennial generation.
Then you have to create products and services that they want to buy.
For many existing companies, this is a problem.
It's a problem because their products and services were created for baby boomers.
Now, they face a choice. Innovate and change to meet the needs of the millennial generation, or stagnate and face a long decline.
Millennials' Choices
You can see this choice across the U.S. economy. Food companies are being forced to shift to millennials' choices. The millennial generation wants local, organic, fresh, nutritious and ethically sourced food.
In finance, they want low-cost choices and socially responsible investments. They also want mobile payment options.
In energy, they prefer sustainable, renewable, carbon-free sources. In health care, they support gene-based medicine and testing, as well as telemedicine.
In general, millennials are for new technologies. They want products and services that reflect their values and principles.
Massive Growth Ahead
I'm always looking at the preferences of the millennial generation. That's because companies that grow have stock prices that grow.
In my experience, these growing businesses give you the highest gains.
Gains like what you would have gotten by owning stocks such as Facebook Inc. (Nasdaq: FB). From its low in September 2012 to its high in July 2017, Facebook's stock is up nearly 900%.
That's because millennials are big Facebook users. A Pew Research study showed that 88% of millennials use Facebook. Millennials are on Facebook an average of 30 minutes a day, according to another study.
For Facebook, this has meant growth. Massive growth. Facebook's sales have soared by 443% between 2012 and 2016. This growth has made Facebook a $495 billion company today.
Focusing on growth means focusing on the millennial generation. The reason to focus on growth is performance.
Growth stocks like Facebook are outperforming the market. The Russell 1000 Growth ETF (NYSE: IWF) is up 19.22% versus just 14.97% for the S&P 500. That's outperformance of over 28% for this exchange-traded fund (ETF).
I believe this outperformance is going to continue. And that's because these are the companies that are focusing on the growth that's coming from the millennial generation.
If you want to get in on this kind of growth, you can buy millennial-focused ETFs. The Global X Millennials Thematic ETF (Nasdaq: MILN) is an ETF that has this focus.
Regards,


Paul Mampilly
Editor, Profits Unlimited