Millennials: The Generation Driving the Next Stock Explosion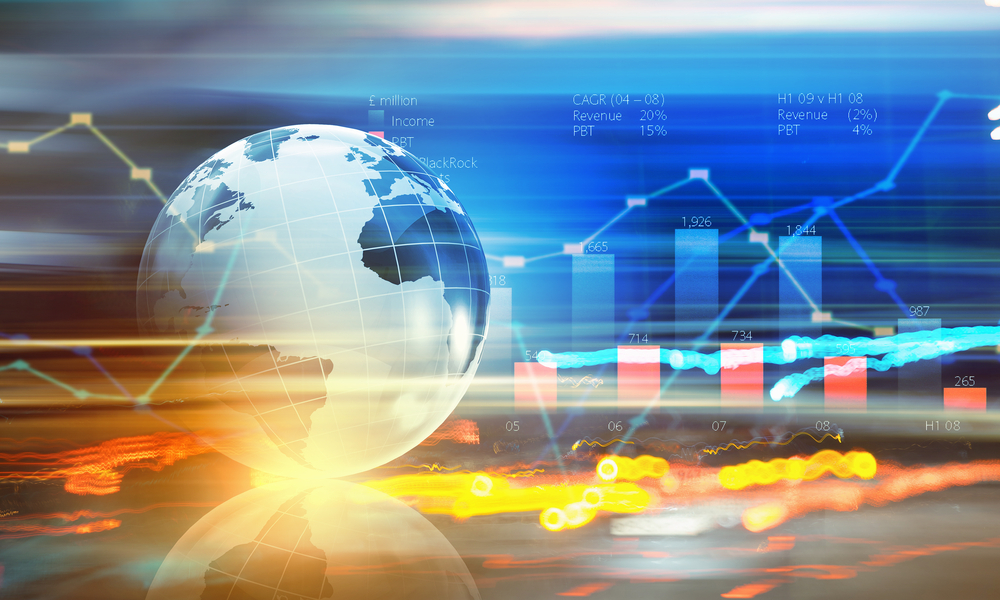 My father was born in 1933 in a tiny fishing village in southern India. He told me how as a kid he had just one set of good clothes and how getting to school required swimming some distance. Water surrounds his village, so this story must be real.
Last Christmas, I took my son and daughter to visit the village where he was born. They were amazed at how primitive life still is there. For example, they loved seeing a well that people use to draw water with a rope and a bucket.
However, when we went in to visit some relatives, you could see that life has changed. And there's a generation that is leading this change around the world…
When we went inside my relatives' houses, we could see that technology has utterly transformed their lives, even in my father's old fishing village.
People in his village have access to Internet lines and cellphones. And even from this tiny village, they are learning programming, learning English and watching cricket with this new technology. They are also writing programs, collecting data, analyzing the data and creating information — all of which they are selling as services around the world.
And the generation of people doing these things in India is the same as those doing these same things in the United States — millennials.
A Generation Powerhouse
In the United States alone, the millennial generation is an estimated 91 million strong, making them the largest generation ever in U.S. history.
However, the millennial phenomenon is a global one. By that I mean that the habits of a U.S.-born millennial are similar in many ways to that of an upper- to middle-class millennial born in India, China, France, Turkey or Australia.
All of them have had technology such as the Internet, cellphones and smartphones at their fingertips for most of their lives. They have witnessed the globalization of business and economic activity, where information and data are the critical factors.
Across the world, millennials listen to electronic dance music, use Google, take selfies and are on their phones nonstop, messaging their friends and family.
In fact, millennials spend an average of six hours online every day.
A Bank of America Merrill Lynch study estimates that the global population of millennials is 2 billion strong. And approximately 86% of millennials are estimated to live in emerging markets.
India's millennials comprise 30% of its population, while they represent 28% of the population in China and 30% in Brazil.
In the United States, millennials represent 28% of the population and are going to be the richest generation in our country's history — from a combination of how much money they earn and how much they inherit from their parents.
Right now, millennials already account for $1.3 trillion in annual consumer spending. And that's set to grow as research estimates that their yearly incomes will rise to $8.3 trillion by 2025.
In addition, millennials are also going to inherit a record $40 trillion in assets from their parents.
The growing wealth potential of the millennial generation means that this group will drive buying trends, tech developments and more over the next several years, creating great investment opportunities if you know where to look.
Harnessing the Power of Millennials
This is why, starting next month, my Profits Unlimited service is going to be recommending stocks that explicitly target the massive growth in income and spending that is going to be generated by the millennial generation.
My research says that millennials' desire for experiences over things is driving their spending choices. That means millennials are more willing to spend money on travel, vacations, music festivals and outdoor activities. Companies like Expedia and Priceline — which are up 63% and 31%, respectively, over the last two years — could benefit from even more millennial spending.
You could see the same for outdoor-oriented companies like Columbia Sportswear and Cabela's, which are up 67% and 27%, respectively. Just for comparison, the S&P 500 is up only 10% over this period. And the reason for this outperformance is the surge in spending by millennials on these activities.
Millennials, as a generation, are poised to become a mega trend in the stock market. Their size, income and spending habits are going to generate massive stock market winners for you.
Regards,


Paul Mampilly
Editor, Profits Unlimited