Medical Care Will Never Be the Same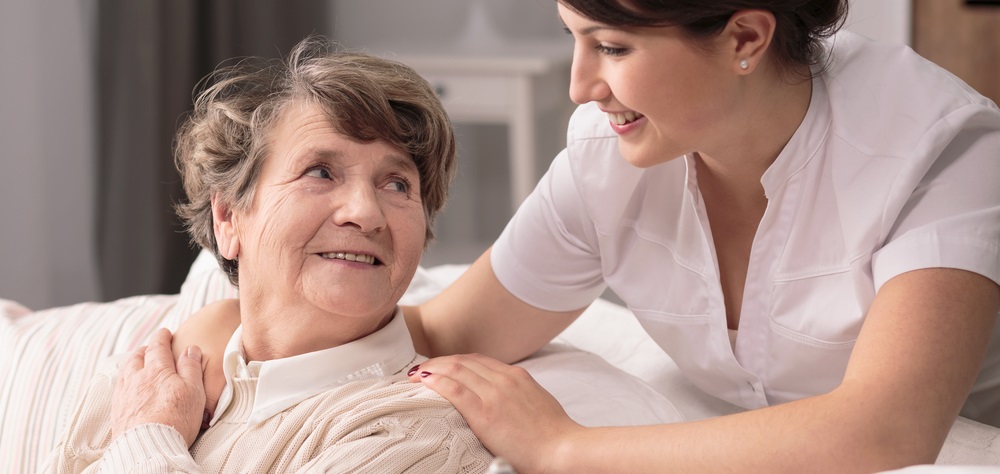 My mother just turned 70.
She lives alone, taking care of herself since my father's death.
And while she's in great health and likely to live a long life … I have begun to wonder how long she'll be able to manage on her own.
My mother grew up in a different India than exists today. Back then, most children stayed near their parents. And as the parents got older, their children took care of them in their old age.
India is now modernizing rapidly. Young people leave to go to college in big cities or internationally … and then go to work in these same places.
Like in the U.S., Europe and Japan, if you're older and need care, you get it through home care or by living in a nursing home with people taking care of you.
However, this model is going to be replaced soon. And it's a development that's going to radically change how people around the world take care not just of their parents, but also their kids and other people they are responsible for.
Automation Nations
Robots are increasingly being employed to take care of the elderly. This is a big trend that began in Japan and is now emerging as a force across the world.
The automated care market, according to research firm Frost & Sullivan, is setting up to achieve rapid growth over the next five years … with an average annual growth rate of 36% through 2021.
You'll start to see robots in hospitals, clinics, nursing homes and even in home care.
Some of the things these robots are going to do are repetitive tasks such as carrying medical waste and bed linen, transporting lab reports and meals, and dispensing medication and intravenous drugs.
Now, a reason to implement robots is because, in many countries, there simply aren't enough qualified nurses or medical practitioners to do these things. Another reason to use robots is that for routine, repetitive tasks, robots make fewer mistakes and are available 24 hours a day, seven days a week. In other words, higher productivity and better quality of care, which saves lives and money.
The $9 Billion Robot
Veebot is a medical robot that can draw your blood. By using the latest technology in robotics, infrared imaging and ultrasound, Veebot selects a vein, confirms that it has sufficient blood flow for a successful draw … then it lines up a robotic arm to the vein and gently inserts the needle.
According to Veebot's maker, the machine identifies the best vein 83% of the time … which is pretty much what a phlebotomist is able to achieve. Though, remember that this technology is still in its early stages, and Veebot is expected to hit 90% accuracy soon.
Now, drawing blood seems like a small thing. However, Veebot's maker estimates that blood is drawn from patients a billion times per year just in the U.S. alone. With a few adjustments, Veebot can also be used to insert intravenous needles into patients … this is done 250 million times a year. These are big numbers for routine procedures that could be automated, providing better outcomes for lower cost. Veebot's maker estimates that the market for this technology is about $9 billion in the U.S. alone.
Now, I know many of you are skeptical that this kind of technology will ever take off or that it'll be worth investing in when it does become available. I can tell you that's what people said when surgical robot-maker Intuitive Surgical went public. If you bought Intuitive Surgical at its initial public offering in June 2000, you'd have made over 4,000%.
Regards,


Paul Mampilly
Editor, Profits Unlimited
.